Hill Denson will be inducted into the Mississippi Community College Sports Hall of Fame on Tuesday.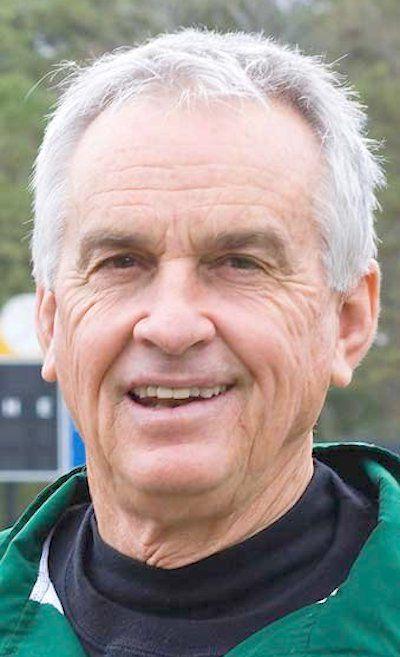 The ceremony begins at 6 p.m. at the Muse Center on the Rankin County campus of Hinds Community College in Pearl. One person from each of the 15 MACJC schools will be inducted that evening.
Denson, a native of Bay Springs, played basketball at Jones College from 1962-64.
Denson, best known for his success on the baseball diamond, did not play baseball at Jones because the school did not have a program at that time.
After graduating from Jones, Denson played baseball at the University of Southern Mississippi from 1964-66.
Denson was hired as head baseball coach at Southern Miss in 1984 and guided the Golden Eagles to unprecedented success. He had a 486-386-2 record in 14 seasons as head coach and led the team to its first NCAA Tournament appearances in 1990 and '91. He also led the Golden Eagles to two Co-Metro Conference championships. The field at USM is named in his honor. 
He was a fundraiser for the USM Athletic Department from 1997-2000.
Denson was hired as head baseball coach at Belhaven University in 2000 and also served as head coach of the Jackson Senators, an independent Class A professional team, in 2005.
Before coaching at the collegiate level, Denson coached in Mississippi high schools at Chamberlain-Hunt Academy, Manhattan HS in Jackson and Jackson Callaway. 
He is a member of the Mississippi Sports Hall of Fame (2008), Mississippi Semi-Pro Baseball Hall of Fame (1982), USM Athletic Hall of Fame (1990), Belhaven Athletics Hall of Fame (2010), Jones College Sports Hall of Fame (2012) and the American Baseball Coaches Association Hall of Fame (2018).
Denson is married to the former Judy Moon and he has two daughters, Jill and Molly, and two granddaughters, Wyn and Hadley.