One night, just after I had opened the back door so Snickers, my tabby cat, could go on patrol — rest easy 7th Avenue — my phone rang. I do not like to hear a phone ringing. It sends my two WatchPoodles crazy and I'm afraid they will have heart attacks or give me one.  A note here. Should you think of ringing my doorbell, just send me a text that you are outside. For all our sakes.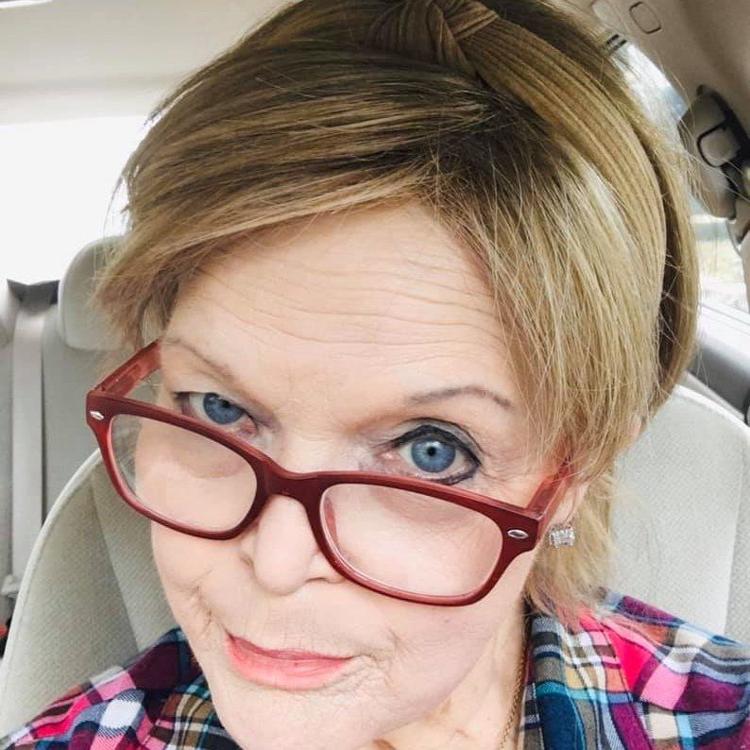 When I saw the number, I knew it was my cousin LeniG, who is more of a sister. We never call. We text throughout the days, so something was up... or down.
"Can you hear me?" she whispered. 
"Why, yes!" I replied then my voice dropped. "Are you stove up? Is Uncle  Snuffy doing poorly? Why are you whispering?"
Still whispering, she said, "I found the letters." My heart stopped. What letters had I let out of my locked box of private business? Please do not let it be the one from 1966 or '78 or '88 or '93 or that particularly furious one I had intercepted my daddy wrote to Sears about his Craftsman hammer. His better angels were nowhere in that letter.                                                                                                                                          I was reassured when she whispered, "The letters daddy wrote to mama from the war. I found them in a cake box tied with a blue ribbon." 
I processed that information, trying to visualize my grandaddy coming in and hanging his hat up and washing the sawdust off his hands. And my grandma wiping her hands on her apron and calling us in for supper.
Dusk turned to black velvet night with silver stars as I sat outside listening to those letters. LeniG read them quietly to me and I understood why the words were whispered. They were Holy.
I started thinking as I walked through the house turning out lights. Who will write the letters for the generations to come? Now emails, typed, sent, deleted, forgotten are our communication. No more heavy embossed stationery written in cursive blue ink with a fine nib pen.
When I was a girl, growing up in Laurel, I received $5 on Fridays for watching my little brother, which I did somewhat. I would go on Saturdays to Lawrence Drugstore on the corner by Masonite Hospital and look at the stationery. My favorite box was thin, crinkly paper with pale roses. I can still remember the smell.
I wrote poetry on that stationery. No idea where it is. Maybe someone who will appreciate will come across it. They won't know it was written by me, as I always signed them "Michelle." As I often say, I loved the Beatles even though it never worked out between me any any of them.
Do they even make beautiful stationery anymore? That was answered when I recently received a lovely notecard and, readers, it had a wax stamp on the back of the envelope. I was charmed.
I sat out in the swing a long time admiring it. It was a brief note, written in ink with a fine nib pen. It made my day in a time days are hard.
I bought my granddaughter, 16, a wax stamp set and beautiful stationery. She may never use it but I want her to have it.
Why don't you "sit right down and write yourself a letter and make believe it came from me?" That was not a Beatles song, but still a good one.
Marilyn writes true adventures about people, pets, the public, and never ending home repairs. She lives in Laurel.