In basketball, it's called an "and one." Get fouled on a made shot, a bonus is given.
If anyone knows the importance of an "and one," it is West Jones 6-foot, 7-inch senior Preston Turner, who helped lead the Mustangs to the Region 5-5A championship on Friday night.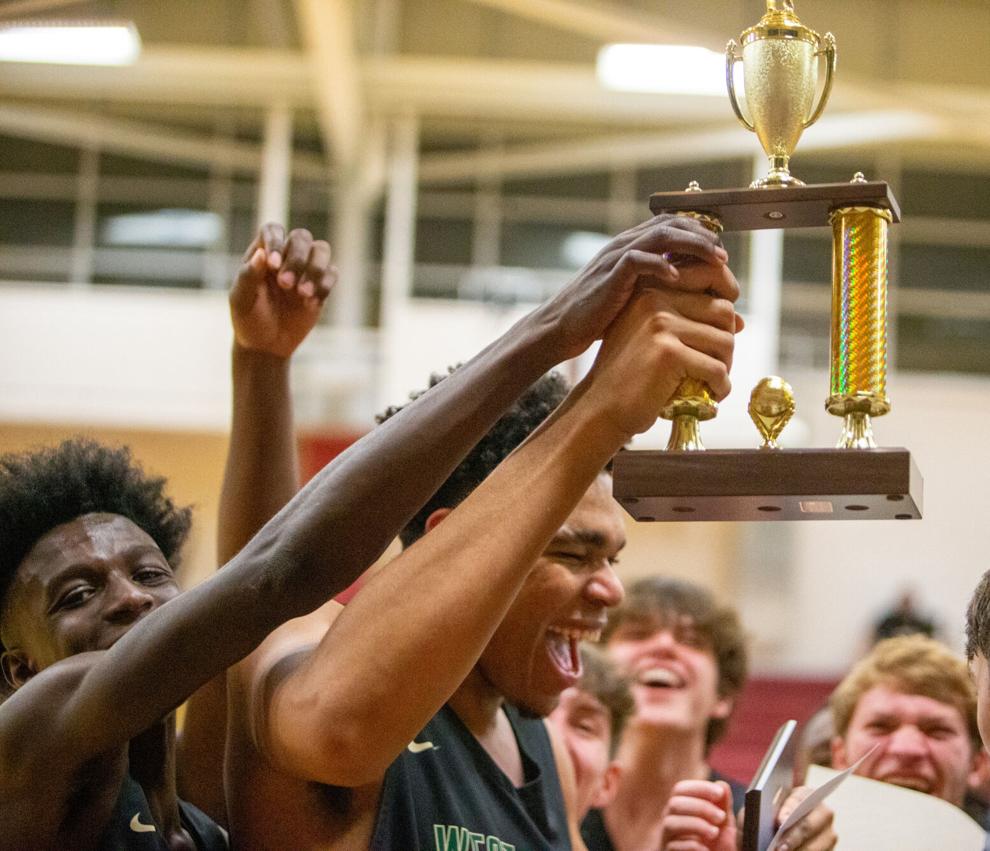 For the Nichols family, who live in the West Jones district, the "and one" came in the form of Turner, making it a Free State "Blind Side" or, better yet, the Bind Side. 
In his freshman year, Turner's mother Nellie moved to Texas with Preston's brother to pursue better opportunities. Preston, recovering from a knee injury, wanted to stay in the Free State.
"My family comes from a rough past and different situations," Turner said. 
Turner moved in with his grandparents Daniel and Vellia Turner, so he could finish his therapy and continue playing basketball. At about the same time, he rekindled his friendship with classmate and childhood friend Caleb Nichols, son of former Leader-Call Sports Editor Josh "Guru" Nichols.
"I met Caleb in the second grade at West Jones Elementary," Turner said. "I remember seeing him in an army vest, and I thought to myself, 'That's weird that he's wearing that.' So, me being me, I asked him why was he wearing it because I thought it was cool. He told me that he played airsoft, and I didn't know what that was. He explained, and we went from there."
As time passed, the two became inseparable. They played basketball and football together through elementary and middle school. Preston fed off Caleb's positive outlook.
"I looked up to Caleb. Even though he wasn't the best at everything, he gave it 110 percent and always stayed positive," Turner said. 
In time, Turner became acquainted with Nichols' family — his stepmother Kayla Nichols, his stepbrother Kaden Stevison and his father Josh Nichols, whom he recalls making a memorable first impression.
"I remember being with Caleb and him saying, 'Hey, bro, come meet my dad!' And I remember looking at this big beard, LSU shirt and tattoos. And there was Josh Nichols," Preston said. "Caleb loved talking about how Josh served in the Navy, and Caleb wanted to go to the Marines for Special Forces. As a kid, I wanted to join with him, but God has different paths for everybody."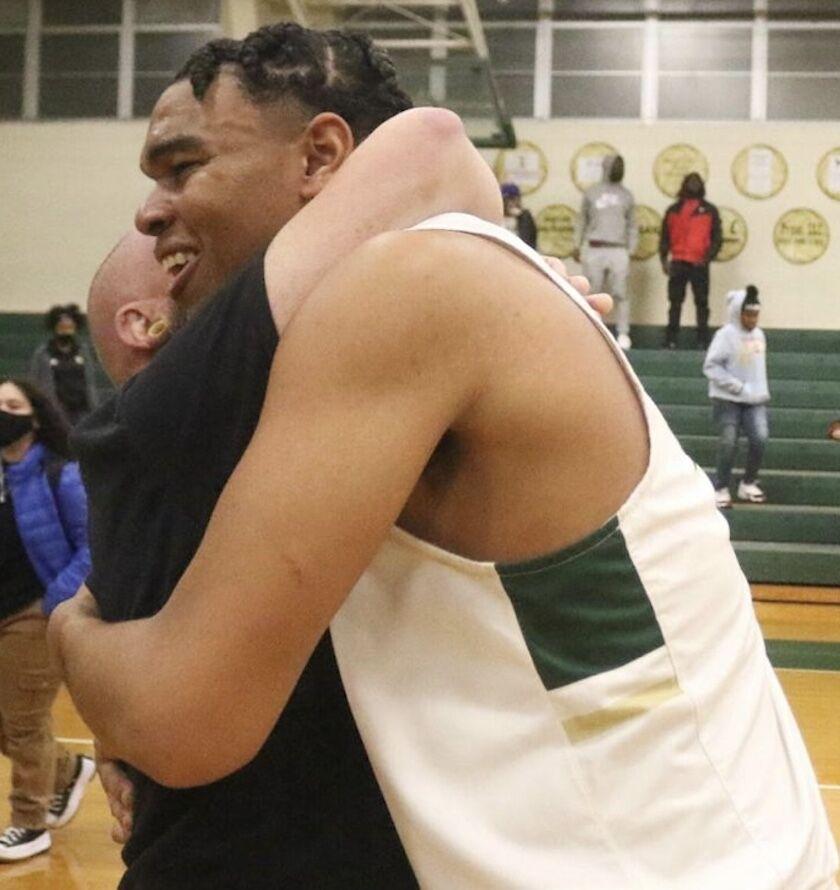 After reaching high school, Turner and Nichols seemed to be veering toward different paths. Turner's injury kept him from playing football in the ninth grade, and Nichols' time with the team kept them apart — at least until they shared a conversation that brought them back together. 
"After a football game on a Friday night, I was talking to a friend and I saw Caleb," Turner said. "We talked about old times, and he invited me over to his house the next day, so I went and our friendship grew back." 
Josh Nichols said he and his wife always enjoyed having Turner as a guest in their home. As his visits grew more frequent, he and his wife began discussing the possibility of allowing him to move in.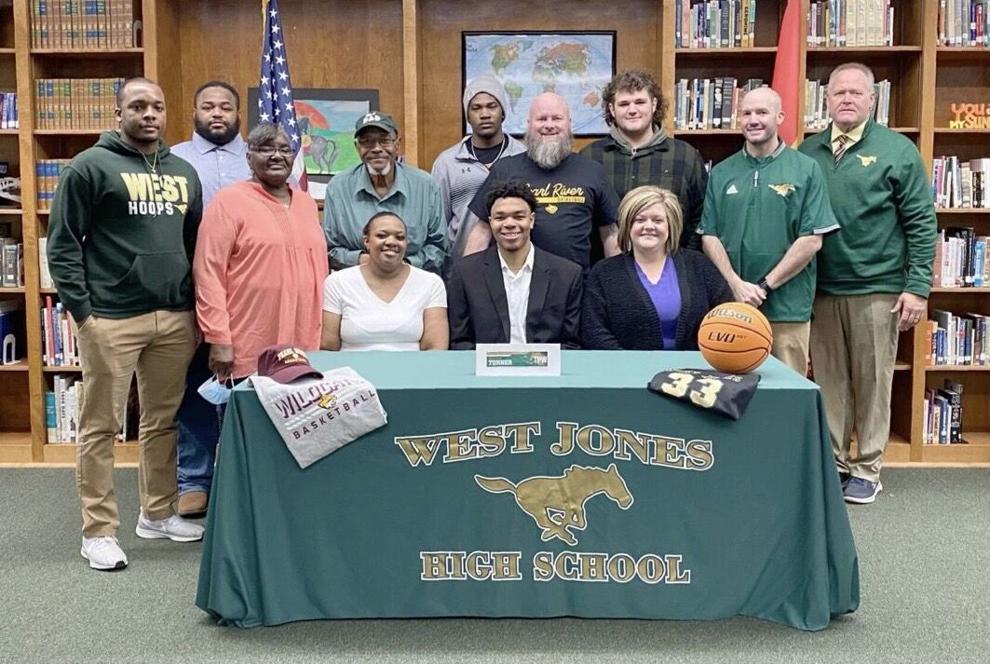 "He was always welcome in our home, and we made sure he knew that," Nichols said. "I remember telling Kayla, 'You know, we've got an extra bedroom. Why don't we just ask him if he'd like to move in?' 
"We brought it up and asked if it was something he would be interested in, and he said yes. His mother and grandparents approved, so he moved in and just became a part of the family." 
And when he says "family," Nichols said he means it. 
"When I talk to people about my family, I don't just say, 'Well, I have a son, a stepson and a friend of theirs who lives with us,'" Nichols said. "I tell them I have three sons. Kayla and I love all three of them, and there's nothing we would do for Caleb or Kaden that we wouldn't do for Preston."
Turner added, "I look up to Josh. He's taught me a lot about being responsible and becoming a man, just like my grandpa did, and that no matter what you face in life, you can never give up."
In December, Caleb Nichols graduated a semester early and fulfilled his childhood dream of joining the U.S. Marines. His father recalls noticing just how special the bond between his oldest son and Turner had become the day the family dropped him off for basic training. 
"I remember walking back to the car and noticing that I didn't see Preston," Josh Nichols said. "I turned around and saw that he was still with Caleb, hugging him and just bawling. They truly are brothers, and they always will be." 
Turner recently accepted a basketball scholarship to Pearl River Community College. Now a veteran leader for the West Jones Mustangs, he has high hopes for what he and his team can accomplish in this year's postseason, as well as for what he can accomplish in the future. 
But no matter how far athletics take him, Turner will always look back with pride on how a few special people helped him overcome adversity to achieve his goals. In the process, he gained a second family — his ultimate "and one." 
"The last three years of my life have been wonderful," Turner said. "Josh and Kayla treat me just like their own son. They take care of me, and they support everything I do. I've gained a new family. 
"I still visit my grandparents, and I talk to my mom all the time. Both of my families get along just fine.  We're all happy, and at the end of the day, they all want what's best for me and my future."