If a guest at your table told you she thanked her clothes everyday after wearing them, I hope you wouldn't trust her with a knife to cut the sweet potato pie. There is a lady who has now made millions advocating for this and for throwing out anything that doesn't bring you joy.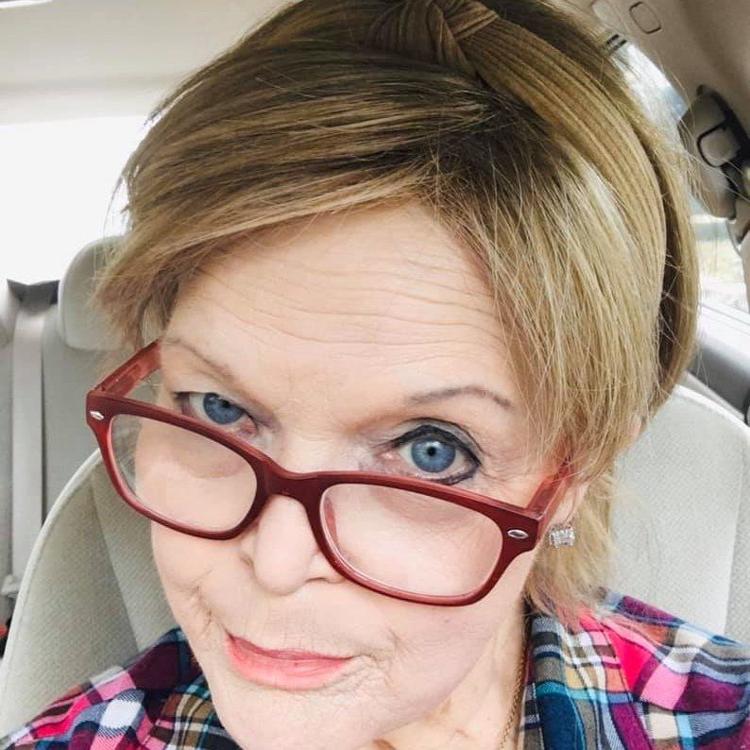 First of all, Tidy Lady, all my things bring me joy. Or I would not dip my head to the left and make sweet eyes at all the things as often as I do.
I am joyful when I see my rose pattern china tea set I've hung on to for decades. I'm over the moon looking at that huge beveled mirror I not only carried myself to a borrowed truck but beat out a college girl dressed in tiny shorts. Who's sweating now, Chi Omega? 
As for thanking my clothes I wore at the end of the day? It would be "thank you black sweater I button every time I get out of my car so I appear to be dressed in something besides an RH Watkins T-shirt." And not a trendy one from the Mercantile. One from the locker room found on the track in 1968.
But it was when Tidy Lady said we should throw out our unread books I had to lie down with a cold cloth over my eyes. I have so many books I had the water turned off in an unused bathroom and bought a fancy shower curtain to hide the bathtub full of books. An overflow of sorts. I do cull books from time to time. But I give them to Camp Shelby or hospitals or community centers. To just toss them away as if they didn't give you a lovely escape, or teach you something, or even just looked pretty on a shelf? That should put one in Literary Jail. Then when the rickety rolling cart come by with the Reader's Digests and Guideposts, it won't stop for you.
Rickety rolling cart, move on down the line to those who have thrown out instructions. The men's unit.
Someone, whom I will call Mother for privacy purposes, could have made the Tidy Woman look like a hoarder. Had Mother had hind legs she would have stood up on them to tell me what a slob I was. "Vondell," she would say. (No, not my name, not even close, but her Aunt Vondell was apparently a legendary filth wallower.) "Vondell, is this your apple core here in this beautiful waste can I worked for a week covering in taffeta for your room?
"I know it is because I can tell it's your hee-haw teeth Daddy and I wasted money on. You won't wear your retainer and you are putting me in my grave."
I was forever "putting her in her grave." It was well known. The day we gathered to bury her, I leaned over and said, "Mother, I am putting you in your grave." We all laughed as we cried. It helped.
The last Thanksgiving with both my parents in their spotless home, Daddy came to the table with the blood pressure cuff around his arm since he wore one all day every day for ease of checking.
After he thanked the Lord for our many blessings he told us he was going to Sears the next day. He was going to return a toilet seat that had cracked. And that he had the original box it came in. Then produced the limp box and receipt from 1972.
My brother lost all the blood in his face. "Daddy?" Chris suddenly had an urgent need to know more about a subject normally we cringe if it comes up. "Tell us more about War Of Northern Aggression." I took my cue and slid the box behind the couch.
It is now Christmas shoppingpalooza. I do not stand in lines. I once saw 23 people standing in line to get one strawberry. Not one box, one actual strawberry.
I want to say right now, all you Pine Belt shoppers, the Polite Shopper Rule is you do not come in and slide into a newly opened checkout when others have been standing 20 minutes. It shows poor home training. I personally display poor home training any time a new checkout opens. Every shopper for his or herself.
Nothing says Christmas like acrylic socks with a reinforced toe and a reindeer. In the 1970s, at the old Hudson's Salvage, I saw two women wrestle one another to the ground over that very item. Even the baby in one woman's cart balled up her fist and shook it at her mother's opponent.
This season while shopping I've overheard some lulus. The best one so far was one girl asking another what she was going to do for the holidays. The answer was, "Go to Memphis and turn myself in."
Somewhere a lady is repeating her best overheard remarks from my sweet Caroline. While we were in Pearl's she looked up and said, "GiGi, did you go to school with Mary Todd Lincoln?"
Marilyn writes true adventures about people, pets, the public, and never ending home repairs. She lives in Laurel.