My mother Sylvia is kind and beautiful. She is the definition of strength and exudes love and warmth wherever she goes. She is covered in grace from head to toe and has never skipped a beat while raising my sister and me. This describes lots of mothers, but mine did it all while battling breast cancer.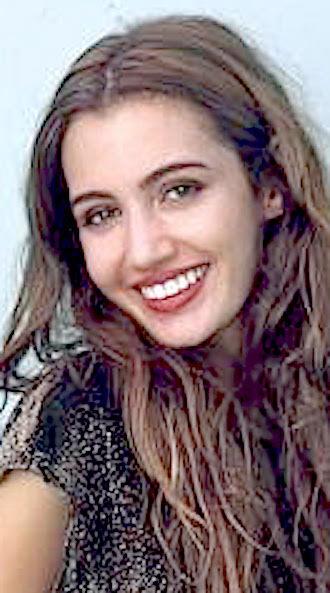 When I was 9 years old and my sister Annalee was in kindergarten, our parents sat us down and explained in their own special way that my mom was going to be in bed a lot more and that she would be tired from not feeling well. A few weeks later, I went to stay at my aunt's house in North Carolina for the summer while my mom underwent chemotherapy treatment. 
Upon arriving home to start school, I remember standing at the front door with my dad and he squatted down to my level, held my hand and explained to me, "Mama doesn't have any hair, so she is going to look different. But she is still the same on the inside and she loves you very much." 
I took a deep breath, we walked in the door, and there she was — standing there with open arms and the biggest smile on her face. She was beautiful and radiant, just as she always is.
"One Monday morning in April of 2002, I found a lump in my breast. I called one of my sisters that had breast cancer five years before and she told my to call my doctor immediately, which I did. By the end of the week, and after several tests, it was determined that I would have to undergo treatment for an aggressive and fast-growing Stage Four HER-2 breast cancer. I was 38 years old, and my life has never been the same since," Mom said.
Here's a timeline of her cancer and treatments:
May 2002: Surgery for double mastectomy; two months later began chemotherapy; remission for six years
February 2008: Developed lumps on both sides of neck; cancer had returned in her lymph nodes, which had been clear up to this point; put on the drug Herceptin and was receiving these treatments through a port for two years, every three weeks. 
June 2010: Meds stopped working and the cancer returned; chemo plus new drugs added but that did not work
October 2010: Put on different chemo, but it did not work either
September  2011: Radiation five days per week for 28 days
May 2012: More chemo
January 2014: Lymph nodes in neck showed cancer again; more chemo; it worked and continued on a "maintenance chemo" and had done well until …
November 2018: Cancer in lymph nodes reappeared; more chemo
January 2019: "Maintenance chemo" every three weeks for the rest of her life
"It's difficult when the medicine needed to heal me was also the medicine that made me feel very sick," she said. "I experienced the side effects of extreme exhaustion, nausea, aching and the loss of my hair. The pain from the chemo was pain down to my bones, but the emotional pain was just as challenging for me.
"When you are waiting on test results, the fear of both the unknown and knowing too much about what's happening to yourself is overwhelming. The thought of my children not having a mother, my husband not having a wife, brought on fear and panic. The emotions eat you up much like the cancer itself was doing to my body and insides. You can't sleep and these apprehensions are all you can think about."
I was terrified every day when my mom dropped me off at school that it would be the last time I would see her face. She and my dad Tommy were protective of Annalee and me and left the cold hard facts out of our discussions when we would ask how Mom was feeling. 
As I got older, I began to feel embarrassment and guilt when teachers and my friends' parents would ask about my mom because I honestly didn't know that much, just that she was very sick and on heavy medicines and treatments. I've always been a sensitive person, and I think if I would have known every detail of what my mom was going through at the time, I would have constantly been an emotional wreck, so I'm thankful that my parents shielded us from the heavy grief of her breast cancer.
"Throughout all of these negative emotions, I still had a sense of peace, one that comes from knowing God is with me," Mom said. "In our weakness, God becomes our strength and He sends us angels in the flesh while uplifting us through His many blessings. Over these several years of battling breast cancer, I learned quickly that my friends, family and community matter more than anything."
Friends and family are truly everything. Not a day went by when someone wasn't in our house helping. An abundance of home-cooked meals filled our refrigerator and freezers, laundry was ironed and folded, dry-cleaning was delivered and picked up. Annalee and I were constantly taken to different friends' houses to play until bed time, and even then, we had family staying with us to bathe, feed and do homework with us. Our house was a well-oiled machine. One group of friends even hired a maid to come in and clean our house every week for a year.
"A precious lady named Katrina came to our home, and with every visit, would sing and pray while she cleaned," Mom recalled. "I felt like she brought the presence of the Lord to me weekly and seeing her was something I always looked forward to. My friends provided endless amounts of food and wisdom and were there when I needed anything — whether it was a ride to a doctor's appointment or an assuring voice." 
Our family would have never survived without my dad. The only reason I believe in true love is because of my parents' relationship and how kind they are to one another. He has never stopped loving my mom even through all of this heartache and difficulty, because that's what marriage is supposed to be about — love and support at all times, no matter what. I can't imagine how hard it has been for him over these past two decades having to watch the love of his life be so ill and fragile. 
"I would have never survived without my precious Tommy," Mom said. "There is no way I could have made it without his gentleness, unconditional love and patience. All this goodness came at a time when I felt and looked so unattractive, but he has been a constant rock in my life.
"He sent me an email a while back that said, 'Sylvia, I will always love you whether it rains, sleets or hails. You will always be the sunshine in my life.' Tommy, the rain, sleet and hail have come, and you are still my sunshine."
For some, comforting the sick comes naturally. They have a servant's disposition toward others and are relaxed being around people who have an intense illness like cancer. For people who have never been around this disease, it can be scary and intimidating. 
"When people are around me, I don't want them to always be worried about me, even though I'm thankful that they are," Mom said. "I've noticed over the years that sometimes friends are hesitant to talk about their own problems because, in their eyes, they don't even compare to what I'm going through, but that's not true. I still want to hear about your problems. I still want to hear about what is going on in your life.
"Our friendship doesn't have to revolve around my illness. Let me still hear what's going on. As a patient, I want some normalcy in my life because it helps take the focus off of my cancer."
Mom is a warrior. There is no doubt about that. She is my role model and friend and has taught me how important it is to be kind and understanding toward others. If you know someone in your life who is struggling with cancer, illness or just hardships in general, I encourage you to be there for them in any small way that you can. You will never know how much it means to them or their family, and I can say that with honesty and experience. Take care of yourself too and go for regular checkups with your doctor to stay healthy.
•
Tori Ellis is a Laurel native who is currently earning her degree in both print journalism and integrated marketing communications while being a frequent contributor to the Leader-Call.