Downtown Ellisville has seen a boon of customers at its local businesses. New businesses are opening, and residents and tourists alike are enjoying the renovations from the Ellisville Downtown Paving Project's completion. From 100-year-old to three-week-old businesses, everyone is staying busy.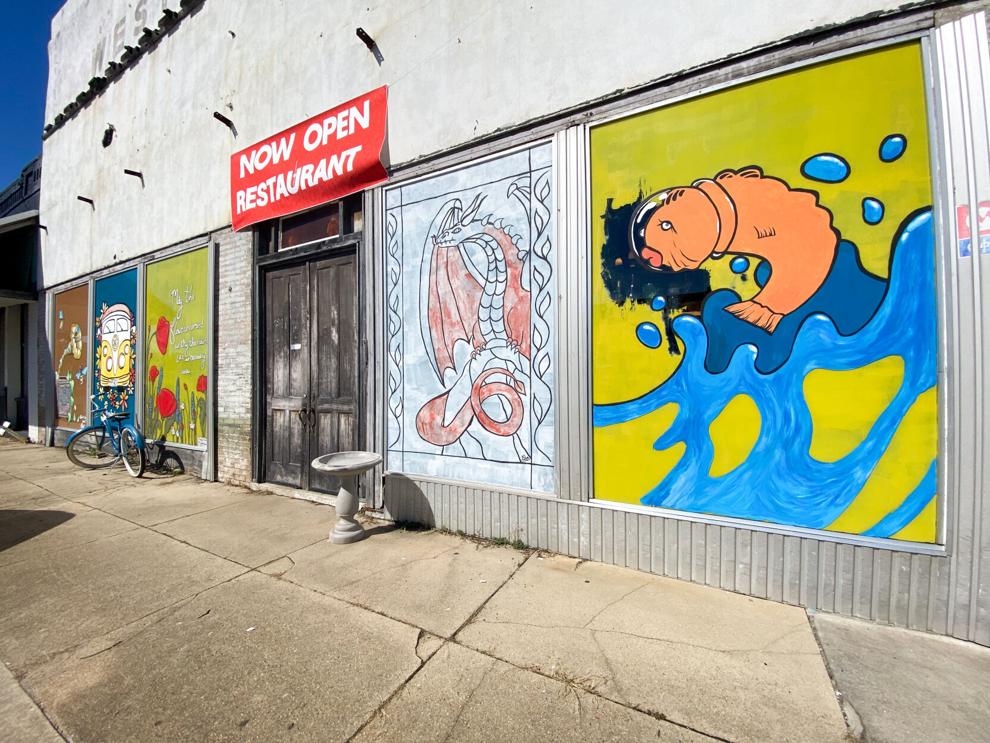 Carpenter Bros. Emporium of Wonderful Whatnots and Hole in the Wall restaurant
Hole in the Wall restaurant opened three weeks ago and has stayed busy since.
As an extension of the antique shop, the Carpenter Bros. Emporium of Wonderful Whatnots and its newest addition Hole in the Wall restaurant at 119 W. Ivy St., has been jam-packed.
Blaine Carpenter, co-owner of Carpenter Bros., said the restaurant has been open for only three weeks and has been extremely busy every day.
"We haven't advertised it or anything," Carpenter said. "It's just been word-of-mouth or social media that people know about it. I guess that's the good part of living in a small town." 
The restaurant is an extension of the vintage and antique store the brothers opened four years ago, Carpenter said. 
"We've had the idea for the restaurant for years but just finally got it up and running," he said. "We serve a daily blue-plate special and have a salad bar that's not self-serve, but with a bunch of different choices, gourmet burgers and build-your-own burgers."
Carpenter said he and his brother wanted to create a restaurant experience customers couldn't get anywhere else.
"We spent a lot of time making this restaurant one-of-a-kind," Carpenter said.
The growth in Ellisville has definitely been on the uptick, and Hole in the Wall and the Emporium have seen tons of tourists visiting Laurel. Even in Carpenter's pest control business based in Ellisville, he said he has customers coming from every state.
Carpenter Bros Emporium of Wonderful Whatnots is open from 9 a.m. to 4 p.m. Monday through Saturday and Hole in the Wall restaurant is open from 10 a.m. to 2 p.m. Monday through Friday.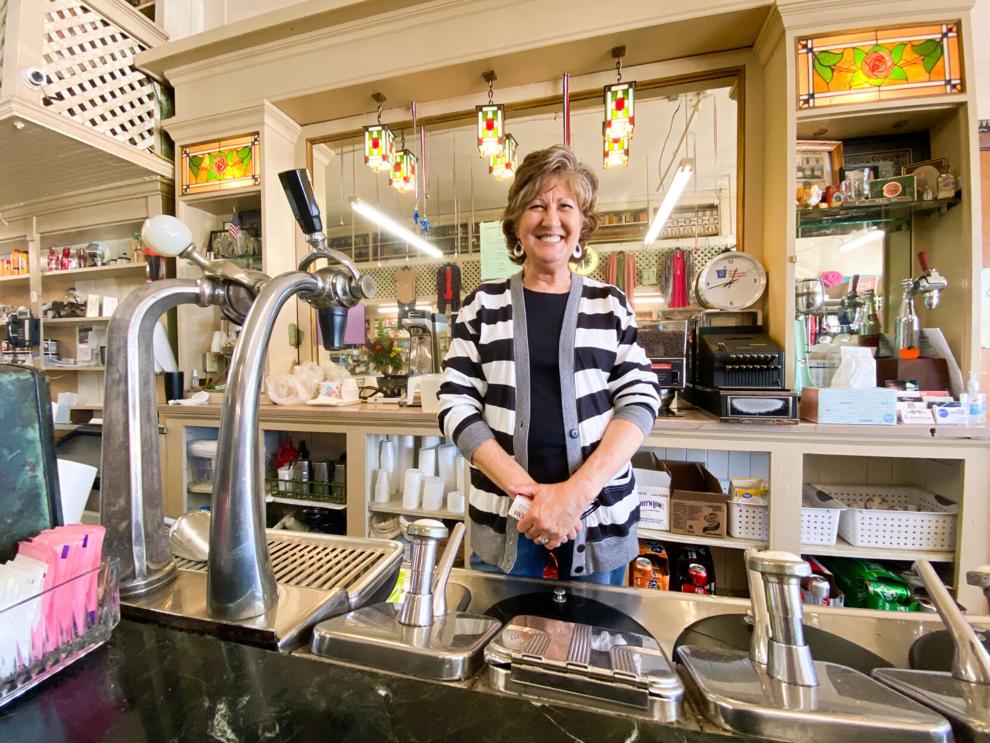 Caption: Mary Bush Smiles behind the soda fountain counter at Ward's Pharmacy
At Ward's Pharmacy at 122 Front St., tourists are stopping by to visit, and they've been busy non-stop, employee Mary Bush said. 
"There are some people in Laurel that have sent people down here to Ellisville," Bush said. "They come in, and they can't believe that this pharmacy is still here."
People from all over have come by the pharmacy to visit, and they've had a constant flow of customers come in. Ward's Pharmacy has a soda fountain, serves ice cream and features old medicine bottles as decor. The pharmacy was built in 1886, and guests who visit love the pharmacy's turn-of-the-century style. Ward's Pharmacy is open from 7:30 a.m. to 6:30 p.m. Monday through Friday and 7:30 a.m. to noon Saturday.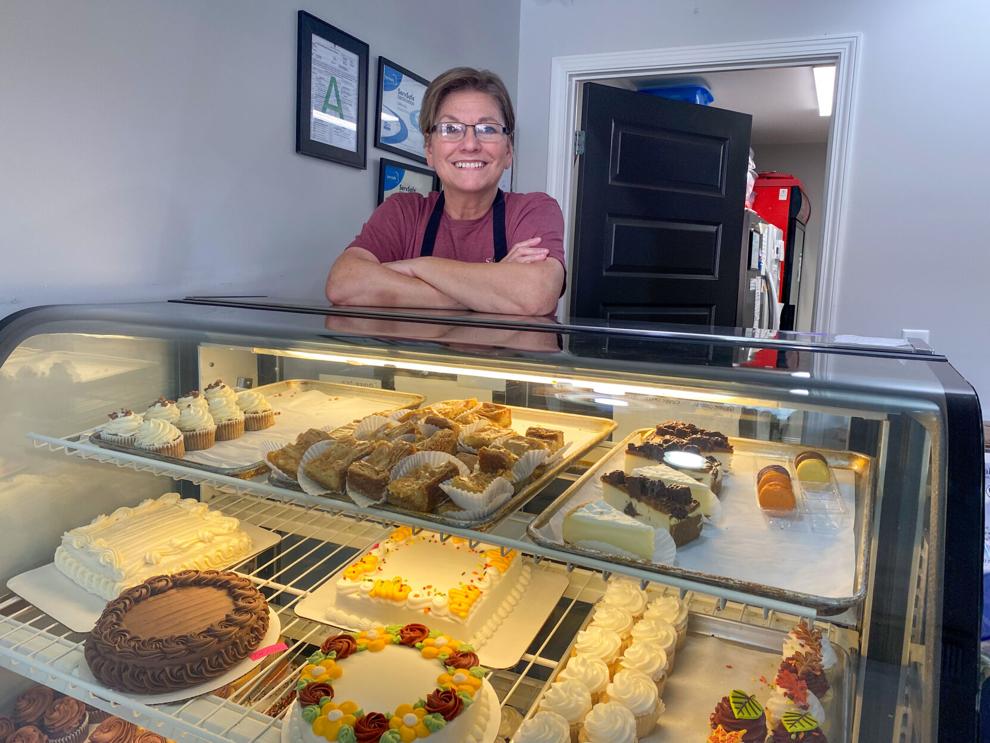 Caption: Connie Firman stands behind the bakery counter at Hill Street Bakery. 
Since Hill Street Bakery owner Connie Firman opened her store a decade ago, she said she's never been as busy as she is now. The bakery at 205 S. Front St. has a steady stream of customers visiting from out of town and local residents. 
"I'm worried about the holidays because it's going to be busy, but that's a good problem to have," Firman said. "This last month, it just exploded." 
Firman attributes the rush of business to the change in weather, school starting back and the recent renovations to downtown. 
"They want to support local businesses," Firman said.
Hill Street Bakery is open from 9 a.m. to 5:30 p.m. Tuesday through Friday and 9 a.m. to 1 p.m. Saturday.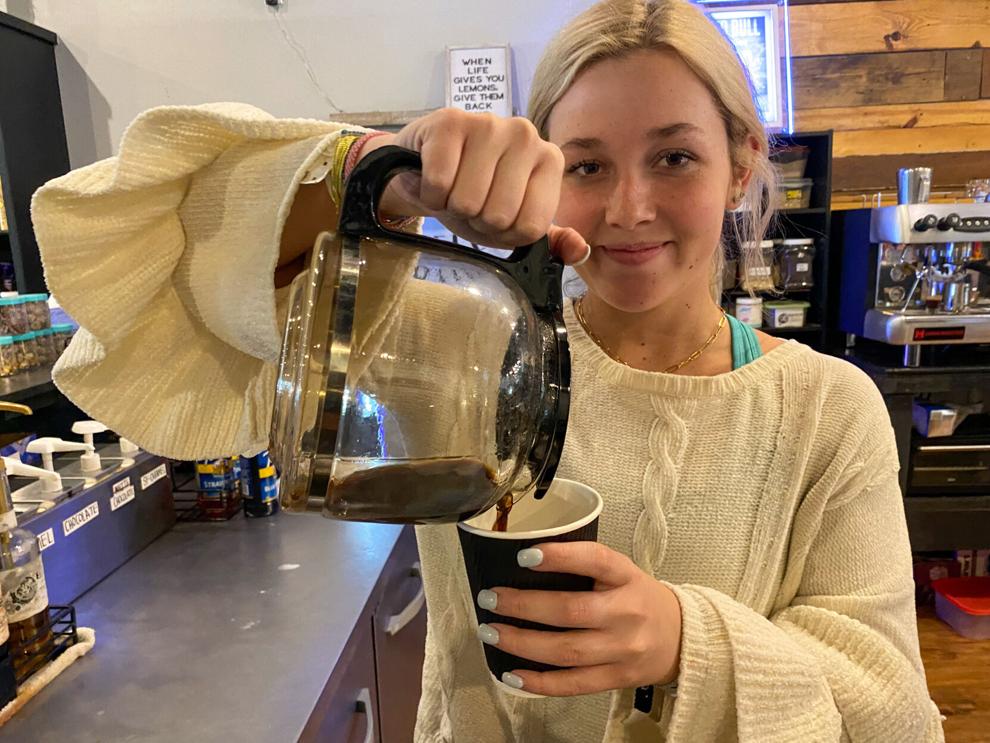 The Coffeehouse at Brookside
Since the start of school and the cold snap of fall weather, a constant flow of customers are patronizing The Coffeehouse at Brookside at 113 S. Front St. The coffee shop serves up hot and cold coffee drinks and provides a retail space with shirts and other goods. 
Owner Ashley Hernandez said the college students coming back to school have helped with seeing more customers at her own shop and in downtown in general. 
"There's definitely been a shift because of COVID and Laurel's success," Hernandez said. "People are finally getting back out because of COVID and wanting to go to restaurants and sick of going to big box stores. The show "Home Town" is definitely a factor as well to bringing more people here."
At her Air BnB at Brookside Barn, Hernandez said she's been booked consistently. 
"And these tourists are also coming to downtown Ellisville," she said.
Kaylee Ellzey, employee, said she's seen many more customers and the store has stayed busy. 
"We've been super busy — busier than ever," Ellzey said. "We've extended our hours daily by an hour and 30 minutes."
Ellzey said downtown is growing and people are interested in trying new places in Ellisville. 
Brookside Coffee is open from 7:30 a.m. to 6:30 p.m. Monday through Friday and from 8 a.m. to 3:30 p.m. Saturday.
Two doors down from The Coffee House at Brookside, The Hanger Boutique at 109 S. Front Street is also experiencing a burst of customers. The boutique that opened in May 2020 is doing so well that it's expanding and moving across the street to a larger store space. 
Hanger Boutique employee Cambry Butler said the store is seeing many customers due to the activity in Jones County from sporting events to tourism. 
"It's been very encouraging," Butler said. "We try to provide every size possible and comfort close and keep everything stocked." 
The store also sells fragrances, purses, hand sanitizer and soap, and Butler said she loves meeting new people and helping them purchase things that make them feel beautiful.
"It's great when I can help people get outfits they need," Butler said. "Our goal is to make everyone feel beautiful."
The Hanger Boutique is open from 10 a.m. to 5 p.m. Monday through Friday and from 10 a.m. to 2 p.m. Saturday.