Football season is here with some can't miss gameday recipes
 •
With fall upon us, that only means one thing in the  South — FOOTBALL!  The only thing better than watching football is eating while watching football. Here are some of our favorite go-to recipes for a tailgate touchdown! 
---
Jalapeño Popper Dip 
Ingredients: 16 ounces cream cheese (softened), 1 cup mayo, 1 cup shredded cheddar cheese, 4 ounces diced green chiles, 4 ounces diced jalapeños, 1 cup panko bread crumbs, 2 tbsp butter, melted 
Directions: Preheat oven to 350. In a bowl, mix the cream cheese, mayo, cheddar, green chiles and jalapeños. Pour into a baking dish. Mix the bread crumbs and butter and cover the top of the dish. Bake for 25-28 minutes uncovered.
---
Buffalo Chicken Sliders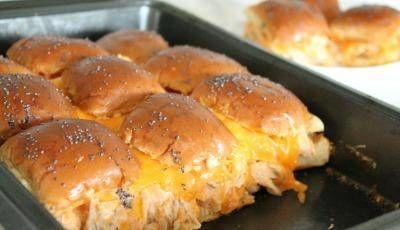 Ingredients: Rotisserie chicken, shredded, 1 package King's Hawaiian Rolls, 1 cup ranch dressing, 1/4 cup hot sauce, 4 tbsp butter melted, 1 tsp poppy seeds, 2 cups shredded cheddar cheese 
Directions: Preheat oven to 350 and place the rolls in a 9-by-13 baking dish. In a bowl, mix the chicken, ranch and hot sauce and pour on the bottom half of the rolls. Top with the shredded cheese and the other half of the rolls. Mix the butter and poppy seeds and drizzle on top. Bake for 20 minutes.
---
Barbecue Meatballs
Ingredients: 1 cup grape jelly, 2 cups barbecue sauce, 2 pounds frozen meatballs 
Directions: Place ingredients into a slow cooker and stir together. Cook on high for 3-1/2 hours, stirring once or twice. Serve warm!
---
Bacon Wrapped Smokies
Ingredients: 14 ounces smoked cocktail sausages, 1 pound bacon (cut in thirds), 1 cup brown sugar, toothpicks and foil lined pan 
Directions: Preheat oven to 350. Wrap the sausages with bacon and secure with a toothpick. Place in the pan and cover with brown sugar. Bake 30-60 minutes until crispy.
---
Corn Dip
Ingredients: 3 cans of corn drained, 2 cups sour cream, 1 cup mayo, 4 cups shredded cheddar cheese, chopped green onions to your liking. 
Directions: Add all ingredients to a large bowl and mix together until well-combined. Refrigerate for at least one hour or overnight. Serve with tortilla chips.
---
Walking Taco Bar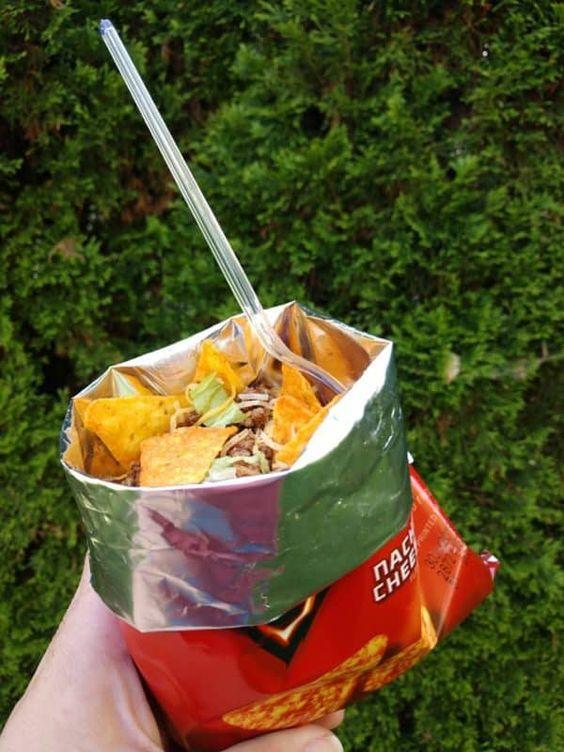 Ingredients: single serve bags of Doritos or Fritos, 2 pounds of ground beef, taco seasoning packet, chopped lettuce, chopped tomatoes, guacamole, shredded cheese, sour cream, salsa, any taco topping you desire. 
Directions: Cook the ground beef and mix with the taco seasoning.  To eat, have guest crush their chips, open the bag and add their favorite taco toppings. Stir the ingredients and eat from the bag!
---
Bacon Cheddar Ranch Dip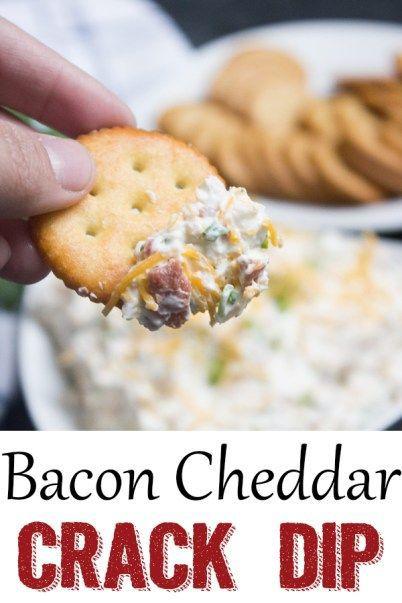 Ingredients: 16 ounces sour cream, 1 package dry ranch dressing mix, 3 ounces bacon bits, 1 cup shredded cheddar cheese. 
Directions: In a medium bowl, mix all the ingredients together. Chill in the refrigerator 30 minutes before serving!
---
Butterfinger Dip
Ingredients: 16 ounces cream cheese (room temp), 1/4 cup brown sugar, 8 ounces cool whip (thawed), 10-ounce bag Butterfinger baking bits OR five Butterfinger candy bars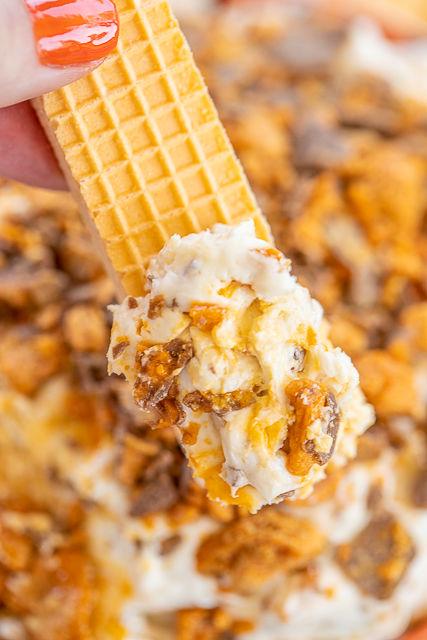 Directions: Using a mixer, beat the cream cheese and brown sugar until light and fluffy. Fold in the cool whip and Butterfinger bits until evenly mixed. Cover and chill until ready to serve!