With Thanksgiving festivities soon to start, you may already be dreading the Tupperware bowls that will be sure to fill your refrigerator. However, if you are feeling burnt out on turkey sandwiches, there are innovative ideas to reinvent your Thanksgiving leftovers.
Turkey cranberry sliders
Ingredients: Hawaiian Sweet Rolls, 2 cups diced turkey, 1 cup cranberry sauce, 6 slices of Swiss cheese, 6 tbsp butter, 1 tbsp yellow mustard, 1 tbsp Worcestershire sauce, salt and pepper to taste.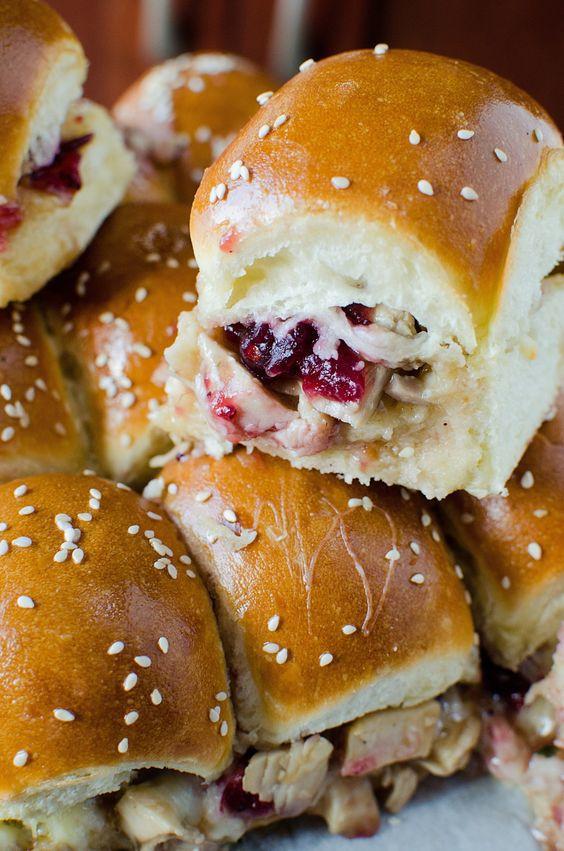 Directions: Preheat oven to 350 and spray a 9x13 baking pan with non-stick spray.  Next, slice your rolls in half lengthwise and place the bottom portion of the rolls in the pan.  Then, layer the turkey, cranberry sauce and cheese.  Once you have finished layering your ingredients, place your other half of the rolls on top.  Melt the butter and stir in the remaining ingredients.  Pour evenly over your rolls.  Cover with foil and let it sit for 5-10 minutes.  Next, bake covered for 20 minutes. You will then uncover and cook an additional 5 minutes.  Slice into individual sliders and serve!
---
Thanksgiving shepherds pie
Ingredients: 2 cups stuffing, 1-1/2 cups cubed turkey, 1/2 cup cranberry sauce, 1 cup gravy, 3-4 cups mashed potatoes, 2 tbsp butter, optional- 1 cup leftover veggies.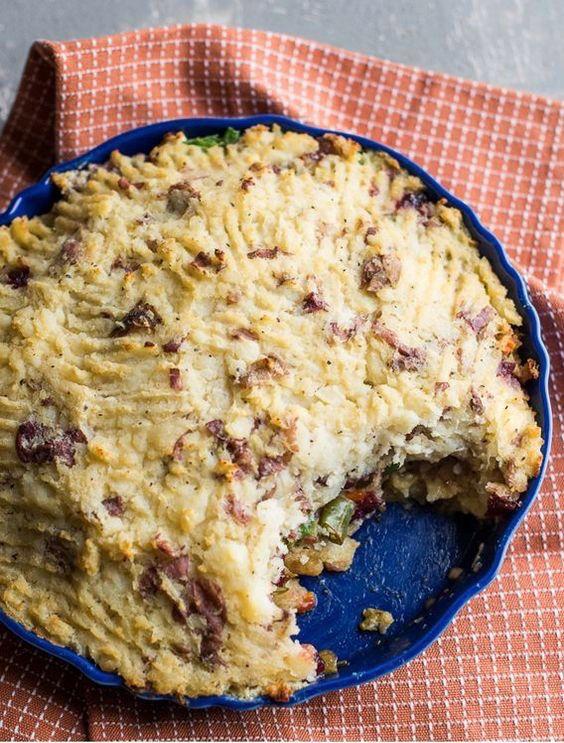 Directions: Preheat oven to 400 and grease a 9-inch pie pan or 8-by-8 baking dish. Layer the stuffing, turkey, cranberry sauce, veggies and gravy. Spread potatoes over the casserole and dot with butter.  Bake until heated through and potatoes are golden (usually 40-50 minutes). Let cool and enjoy!
---
 Thanksgiving leftover casserole
Ingredients: 2-3 cups shredded turkey, 1 1/2 cup cranberry sauce, 3-4 cups mashed potatoes, 2 cups corn, 1-2 cups gravy, 1/3 cup milk, 4-5 cups stuffing, 1/4 cup chicken broth.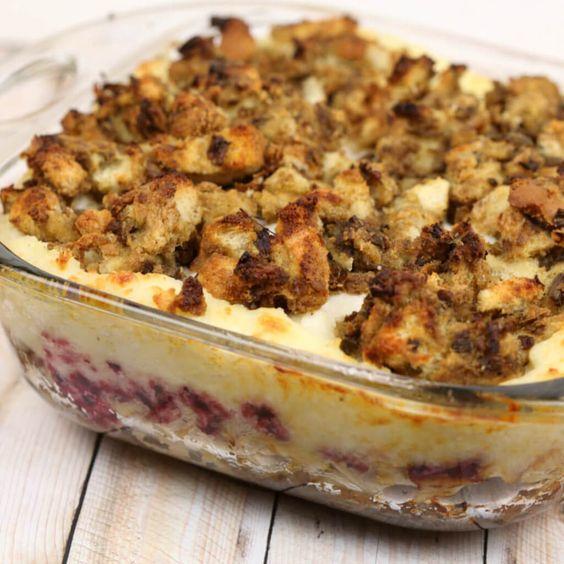 Directions: Preheat oven to 400 degrees and grease a 9-by-13 glass baking dish. Combine turkey and cranberry sauce and spread evenly on the bottom.  Evenly press on leftover mashed potatoes and sprinkle corn over the top. Mix the milk and gravy and pour evenly. Sprinkle the stuffing covering the top and lightly drizzle the chicken broth to keep it from drying out. Cover with foil and bake for 35-40 minutes.
---
Stuffing waffles
Ingredients: 4 cups crumbled stuffing, 2 large eggs, chicken broth or turkey stock, cranberry sauce and gravy for serving and waffle maker.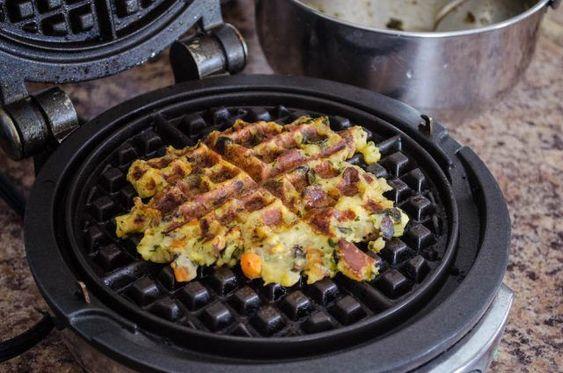 Directions: Preheat the waffle maker and spray with cooking spray. Stir together the stuffing and eggs. Add 1/4 cup of broth/stock until well combined (if needed continue adding broth/stock until the mixture is well-moistened). Scoop half of the mixture into the waffle maker and spread evenly.  Close the lid and bake until golden brown. Transfer the waffle to a plate and continue the process with the remaining stuffing. Serve the waffles with cranberry sauce and warm gravy!
---
Thanksgiving crescent pizza: 
Ingredients: 1 can Pillsbury crescents, 1/2 cup pesto, 1/2 cup cranberry sauce, 1 cup cubed turkey, 1/2 cup shredded mozzarella cheese.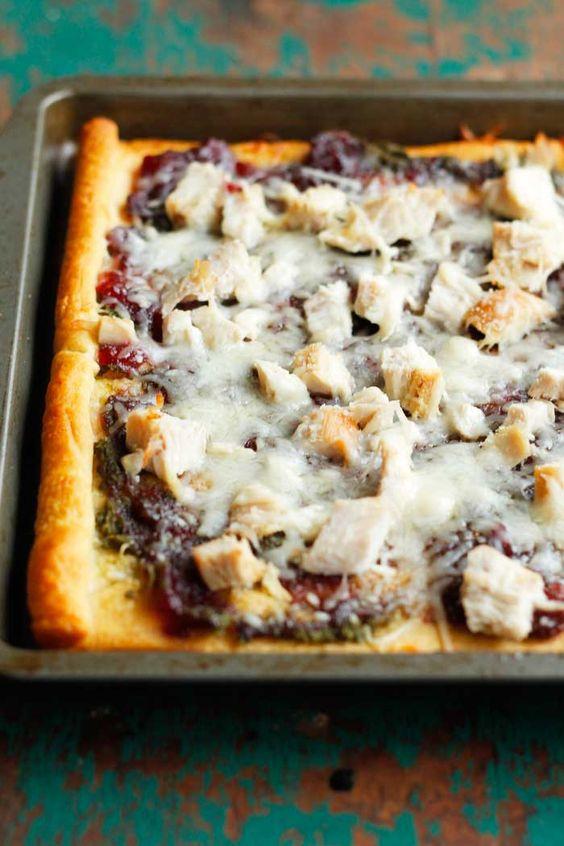 Directions: Preheat oven to 375 and lightly spray a baking sheet. Unroll the dough so it lays flat and pinch the perforations so there are not any holes in the dough. Bake for 10 minutes or until lightly browned. Remove from the oven and evenly coat the dough with the pesto, then cranberry sauce.  Sprinkle the turkey and cheese on top. Bake for another 5-7 minutes or until the cheese has melted. Cut into squares and serve!
---
Thanksgiving quesadillas: 
Ingredients: 4 tortillas of your choice, 2 cups shredded turkey breast, 1/2 cup cranberry sauce, 2 cups shredded cheese.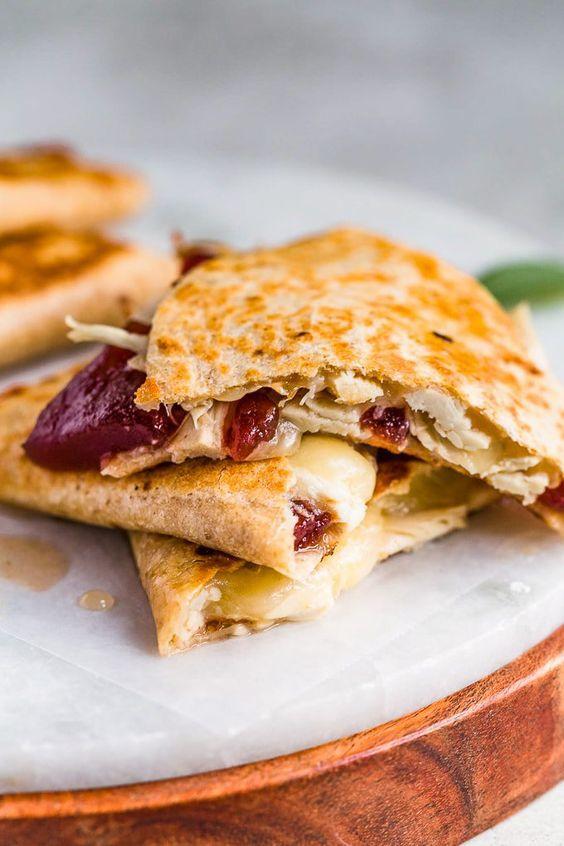 Directions: Spray a large skillet with olive oil and heat over medium heat. Place a tortilla in the bottom of the skillet and top with 1/4 cup cheese, 1/2 cup turkey, 1/4 cup cranberry sauce and another 1/4 cup cheese and top with another tortilla. Grill for about 5 minutes on each side or until cheese is melted. Take off of the stove and cut into fourths to serve. Repeat to make additional quesadillas.