When most people think of summertime, vacation is at the top of the list, but you don't have to leave the Pine Belt to have fun this summer. 
The area is home to many family fun locations that most people have yet to experience.   
If your family loves to be on the water, you are in luck. For a day trip or even a weekend stay, why not visit one of these nearby waterfront locations: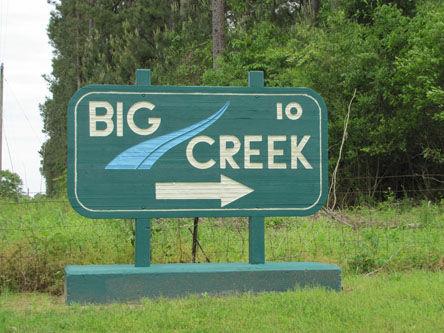 • Big Creek 10: 2 Big Creek Water Park, Soso. Big Creek 10 has so much to offer for everybody in the family. You can spend the day fishing, swimming, boating, hiking or grilling. Don't worry if you don't own an RV because this scenic water park has cabins available for rent.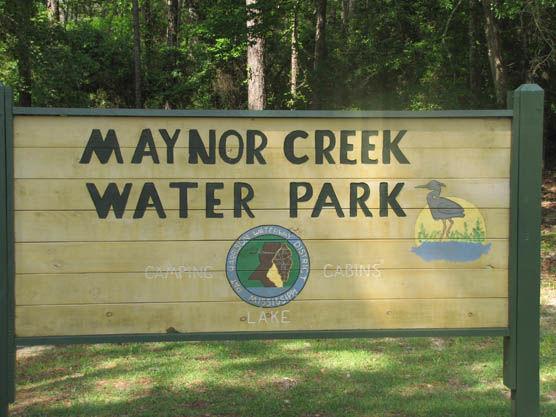 • Maynor Creek: 1351 Reservoir Road, Waynesboro.  Much like Big Creek 10, this water park provides the perfect location for family fun with fishing, swimming, hiking, boating and picnicking. Maynor Creek also has boat and cabin rentals available for your stay.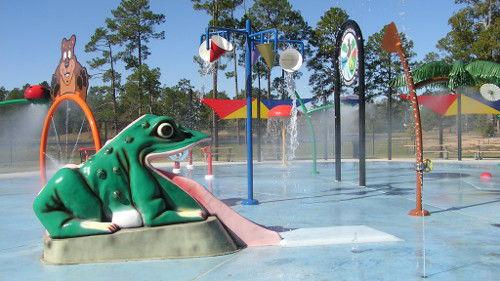 • Paul B. Johnson State Park: 319 Geiger Lake Road, Hattiesburg. This park is the ideal location for your family's weekend getaway. The park houses multiple facilities that include a game room, playground, splash pad, pavilions, disc golf course and a 225-acre lake.  Whether you want to bring your own RV or rent one of their multiple cabins,  you will feel right at home at Paul B. Johnson. 
• Pep's Point Water Park: 382 Peps Point Road, Hattiesburg. Whether you are looking for a fun day trip or a weekend getaway, Pep's Point is your go-to with either day passes or cabin rentals. With a sand beach, water slides, paddle boats and mini golf; everyone in your family will enjoy this lakeside location.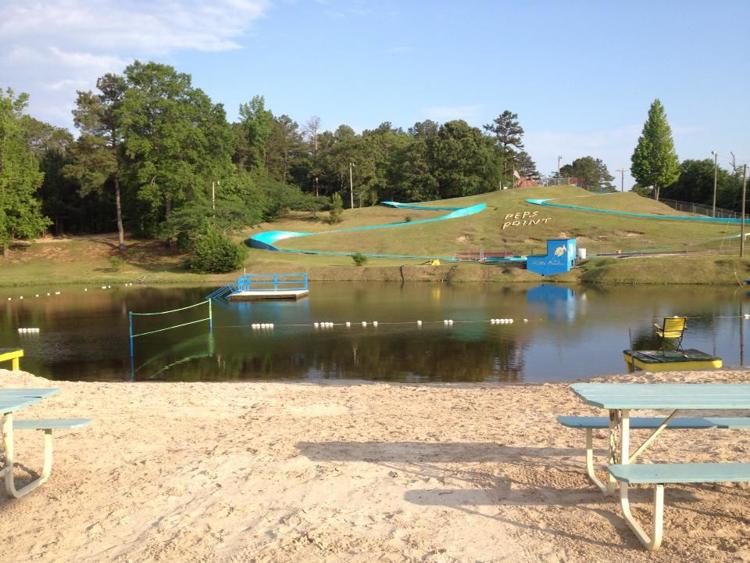 • Okatoma Creek: 550 Walter Lott Road, Seminary. Another great place to spend the day on the water is Okatoma Creek. This destination has kayak and canoe rentals available to travel down the creek. If you are feeling adventurous, there is primitive campgrounds for your family.
• Bogue Homa Lake: 149 Lake Bogue Homa Road, Laurel. If your family is looking for a fun day visit, this is the perfect place for you. Bogue Homa Lake is a great nearby location for boating, waterskiing and fishing. This location also has picnic tables for use. 
If you're not interested in lake water, you can still have fun in the water while visiting Grand Paradise Water Park located at 50 Grandview Drive in Collins.  With seven acres full of water slides, a lazy river and a splash pad, the kids are sure to be exhausted by the end of the day.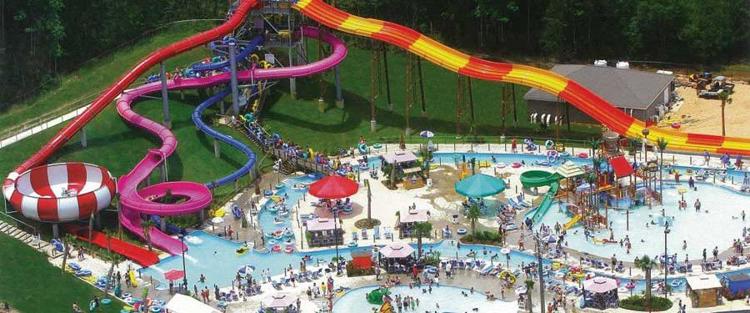 For animal-loving families, you are in for a treat. In Stringer, you can find A Stroka Gene-Us Alpaca Farm located at 383 County Road 155. Here you have the opportunity to meet and feed the alpacas, as well as making your own wet-felted soap to take home all for only $5. Make sure to call to book your tour today. Want to see more animals? Visit the Hattiesburg Zoo for a wild day filled with animals, splash pad, train rides, high-ropes course and more. You and your children will have the best day exploring all the exciting things the zoo has to offer.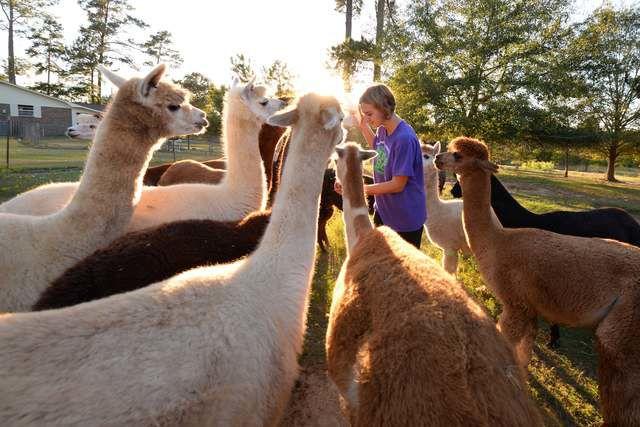 In case you didn't know, Laurel is home to Mississippi's very first art museum. Located at 565 N. Fifth Ave., Lauren Rogers Museum of Art showcases a variety of art collections and  exhibitions. After visiting Lauren Rogers, stop by the Veterans Memorial Museum at 920 Hillcrest Drive in Laurel to view more than 6,000 square feet of military artifacts and memorabilia.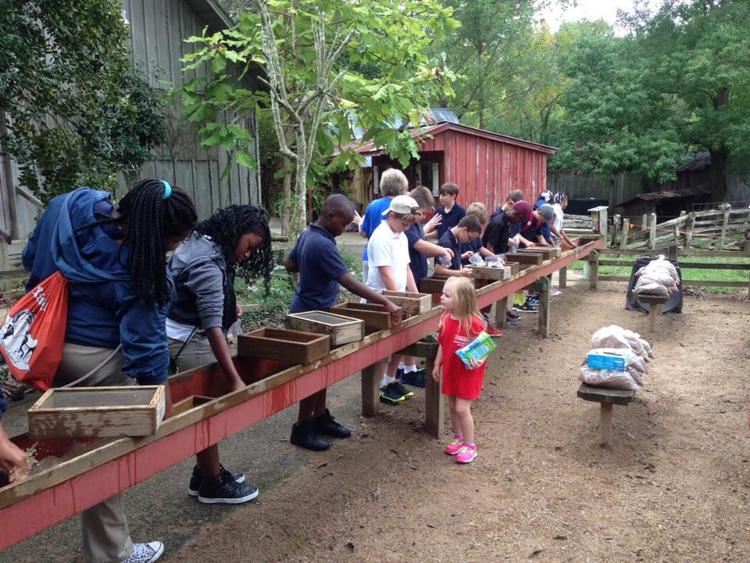 Landrum's Homestead and Village, 1356 Highway 15 North, Laurel — Bring the kids and show them how folks used to live, and make a morning or afternoon of it. 
If you run out of ideas for a fun day in the Pine Belt, don't forget to visit the following locations for some memorable times: Zoofari Kidz Indoor Play (910 Sawmill Road, Laurel), County Lanes Bowling (10 Shady Grove Moss Road, Laurel), Updown Trampoline Park (101 S. 41st Ave., Hattiesburg), Petal Roller Dome (100 Cameron St., Petal), Tactical Combat Area (709 Hough St., Waynesboro), College Town Escape Rooms (2206 Hardy St., Hattiesburg), Southwest Theaters (1000 Turtle Creek Drive, Hattiesburg), Mason Park (1949 N. 7th Ave., Laurel), Laurel Sportsplex (4978 Highway 84 West, Laurel) and Jones County-Laurel Library (530 Commerce St., Laurel and 201 Poplar St., Ellisville).