Teen with leg cramps rescued from Big Creek
 •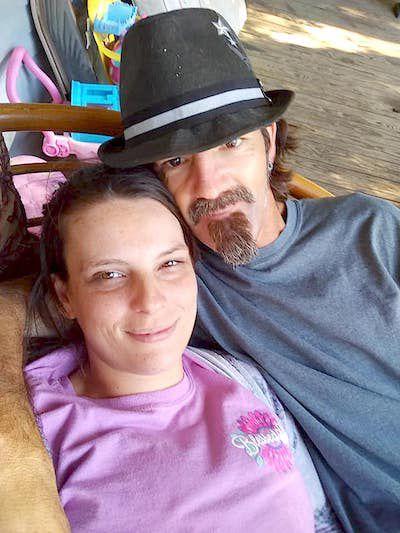 An Alabama man who was trying to save his girlfriend and her young son ended up drowning in a popular swimming hole in the Pendorff Community on Wednesday evening.
Adam Eugene Sizemore, 39, of Phenix City was pronounced dead at the scene by Deputy Coroner Burl Hall after Jones County Sheriff's Department divers recovered his body from the Tallahoma Creek off Pruett Road. The preliminary cause of death was accidental drowning, Hall said.
"He did jump in to get me and my child," his girlfriend Holly Westmoreland responded via Facebook messenger. "I was able to get my son (to) safety, but before (Sizemore) could get to us, the current pulled him away."
No other details were available because Westmoreland was not up to talking about it.
"It's too painful, and I keep reliving (it) over and over."
In a tribute to him, Westmoreland wrote, "You were a gift from the Lord and I'm happy our paths crossed … all he wanted to do was find love (and) to be loved and he chose me … he gave up his life to save me and my baby."
Westmoreland was swimming with 2-year-old son Henry, a younger cousin and Sizemore. 
"He had moved here recently for us to start a life together," she said.
Westmoreland said her little boy was wading in the shallow water, but "he got to where it was deeper and the current pulled him. I swam out to get him and he freaked out and pulled me under."
That's when her younger cousin "hollered," to Sizemore, who was on the other side of the sandbar, "jumped in" to try to pull them out.
Sizemore had undergone surgery and had only half a lung, which could have contributed to his death, Westmoreland said. "The running, the panicking and trying to save us …"
Volunteers from Calhoun and Hebron responded to assist JCSD after they were dispatched to the scene on a report of an adult man who had been swimming but had not surfaced. He was located by divers a little more than an hour after the 911 call was made.
Waterways and tributaries have flooded in recent weeks, and the higher water and stronger current often pushes fallen trees and other debris into areas that they haven't been, officials said. That can cause underwater tangles and strong undercurrents.
Jones County Emergency Management Agency officials were also on scene, along with the Mississippi Department of Wildlife, Fisheries and Parks.
A similar situation happened at Big Creek Water Park over Memorial Day weekend. 
An 18-year-old young man had started swimming when his legs cramped up and he went under, said Lee Garick of Calhoun Fire and Rescue. That's when an unknown man "jumped in from the bank and rescued him," Garick said, and he did so "without regard for his own life."
The teen was taken by EMServ Ambulance to the hospital as a precaution but he is believed to be OK.
The identity of the teen nor his rescuer is known. Still, Garick paid tribute to the man: "Because you made a decision to not just watch or pull out your phone and video the incident, another young man will eventually go home to his family."