16-year-old charged with murder in Bay Springs
A baby-faced Bay Springs teenager is in custody charged with the murder of a local 18-year-old Saturday night.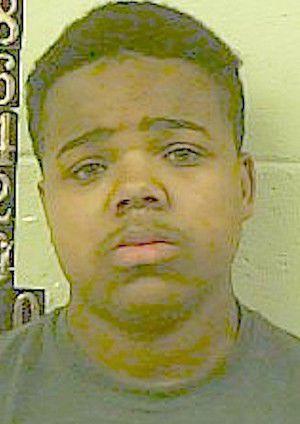 The Bay Springs Police Department responded to a shooting report at an apartment complex — a state-funded housing complex — on West 4th Avenue. Camron Crosby, 16, was arrested the next day and is being charged with the murder of Alonzo Shelby, also from Bay Springs. A neighbor said the two young men were the only ones outside at about 6:20 p.m. when the shooting happened in a nearby front yard.
Crosby is being held in the Jasper County Jail. His initial appearance and bond have not been set; attempts to reach the Bay Springs Police Department were unsuccessful.
A person who knows the family spoke on the condition of anonymity due to "division in the country right now" and said the suspected shooter was a good kid.
"He wanted to be something and he wanted to make it," the person said. "He was always a fighter, but nothing crazy. I feel like society let the boy down. His Facebook page shows rap videos that people from Laurel and Heidelberg tagged him in, all with guns and drugs. Those people had no problem making him feel like he fit in."
The individual didn't know Shelby but said Crosby was "always trying to push himself in sports he wanted to play in college and further."
Crosby was listed as a "utility" player as an eighth-grader on the 2019 Bay Springs baseball team.
"He wanted to get away from here and be able to take care of his mother," the person said.