Father of 3 a fixture on local ballfields
A Jones County man who was known as a dedicated father and coach lost his life when he crashed his pickup into a tree off Smith Chapel Road in the Mount Olive Community on Wednesday night.
Eric Herrington, 51, of Laurel was pronounced dead at the scene after the 4x4 Dodge Ram he was driving left the road and hit a tree in the 100 block of the rain-slicked roadway. 
"He loves his kids," said Jones County Sheriff's Department Deputy Brandon Gregory, who is the victim's brother-in-law. "He stays at the ballfields."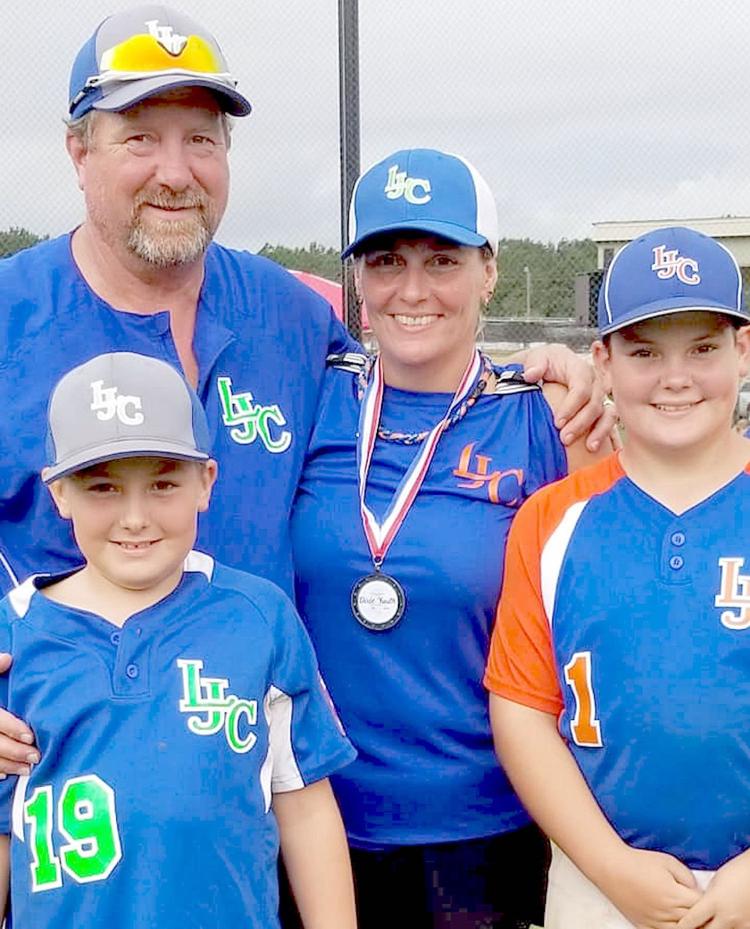 Herrington's last Facebook post, from Feb. 3, showed him with his young sons Ryne and Jasper at a baseball camp put on by ex-Mississippi State stars-turned pro Jake Mangum and Hunter Renfroe. The boys are in seventh and fifth grade. He had a third son as well, Austin Reeves.
"He was always so calm and never raised his voice," wrote Kelley Sims McKee, whose son played on a travel team he helped coach. "A great coach and Dad. He will be missed by our Savage baseball team, for sure!"
Clifton Pitts posted: "He always tried to better the kids even if they were not on his team. Never heard him get loud or too upset with a kid. He was a coach by the book."
Gregory had the difficult task of delivering the news to his sister Danielle, the victim's wife. Almost every first-responder on the scene knew Herrington, who was a mainstay at the Sportsplex and safety manager at Tanner Construction, Gregory said.
"That makes it even tougher, when you know the person," Sheriff Joe Berlin said.
Herrington, who was often referred to simply as "Coach," lived off Pleasant Grove Road near the Wayne County line, but his sister and parents live on Smith Chapel Road, Gregory said, so he was familiar with the narrow, winding roadway. 
"Last night our family was shattered," his mother-in-law Kris Welch posted on Facebook. "We are all devastated. Pray for strength as we get through this difficult time. The world lost a great human being for sure. Tell your loved ones how much they mean to you. You may never get a second chance."
Herrington was traveling toward Magnolia Road when he apparently lost control of the pickup and went off the left side of the road just before 9 p.m.
First-responders from Powers, EMServ Ambulance, the Jones County Sheriff's Department and Dana Bumgardner of the Jones County Fire Council were on scene and Coroner Burl Hall pronounced the victim dead. Herrington was the only occupant of the pickup. 
Visitation was set for 5-8 p.m. today (Saturday) at Memory Chapel and the funeral will be at 10 a.m. Monday at First Baptist Church of Laurel. His full obituary is on Page 3.