Youth sports club president charged with stealing funds
The president of a youth sports booster club is behind bars after being accused of taking thousands of dollars from its account.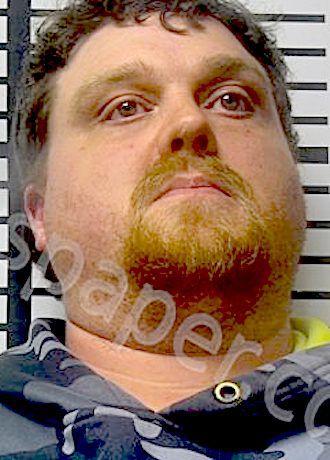 James Eric Ingram, 35, of Soso is charged with embezzling approximately $8,000 from the Calhoun Athletic Booster Club over the last six months or so, Investigator Wesley Waites of the Jones County Sheriff's Department said.
Ingram was elected president of the club in August and after the Calhoun Jets' last football game of the season, on Oct. 19, he failed to deposit "a large sum of money that had been turned in to him," Waites said.
Kyle Smith, who is vice president of the club, reported that money missing and showed bank statements with withdrawals that are unaccounted for, Waites said. Smith, who is also an officer with the Jones County Chancery Court, and Ingram were the only two people with access to the booster club's account, Waites added. Ingram was a corrections officer for the Jones County Sheriff's Department until March 2018 and he is now a truck driver. He has children who participate in the athletic program.
After an investigation of the records, Ingram was brought in for questioning on Monday and he admitted to taking some of the money, Waites said. On Tuesday, Ingram made his initial appearance in Jones County Justice Court and Judge Billie Graham set his bond at $5,000.
"It's happened here and it's happened other places … this should be an eye-opener,"  Waites said. "Members of all booster clubs need to request financials every month, see if the money is going where it's supposed to be going."
It's particularly upsetting to see an embezzlement case in youth sports, he said.
"When you're dealing with kids, everyone works so hard to raise money, and it doesn't come easy," said Waites, who is also a member of another youth sports booster club. "It takes so much personal time, and they're doing it for the kids. To have someone turn around and take that after everyone worked so hard for … it's a little more disturbing when the organization is there for kids."