Mother caught in New Orleans, charged with murder; other sons OK
An Ohio woman who is accused of killing her son in a Laurel hotel room is in custody in New Orleans awaiting extradition proceedings to be returned to Jones County.
Latina Marie Oates, 33, of Columbus will be charged with first-degree murder in the death of her 11-year-old son Josh. His body was discovered in the bathroom of a third-floor room of the Hampton Inn on Jefferson Street just before noon on Tuesday.
"Just a bad scene," Chief Tommy Cox of the Laurel Police Department said when asked about the cause of death. The body was sent to the state crime lab and was expected to undergo an autopsy today, he said. There are unconfirmed reports that the boy was shot and stabbed.
Law enforcement officials quickly turned their attention toward finding Oates and two other sons she was traveling with — Mark, 9 and Justin, 6, in a white Toyota Camry with an Ohio license plate, according to an Amber Alert sent out by the Louisiana State Police on Tuesday night.
The car — with the children and suspect inside — were located in the driveway of a residence in New Orleans around 9 a.m. Wednesday, Cox said. The children were OK and Oates was taken into custody by a task force made up of multiple agencies. If she doesn't waive extradition to be returned to Jones County, the DA's office will have to get a governor's warrant, which slows the process.
"Thank God the other two children are OK," Cox said. "The Amber Alert and media reports worked."
Investigators Abraham McKenzie of the LPD and Brad Grunig of the Jones County District Attorney's Office went to New Orleans Wednesday to serve the arrest warrant and interview the suspect. The children could be interviewed by child specialists as potential witnesses, too, sources said.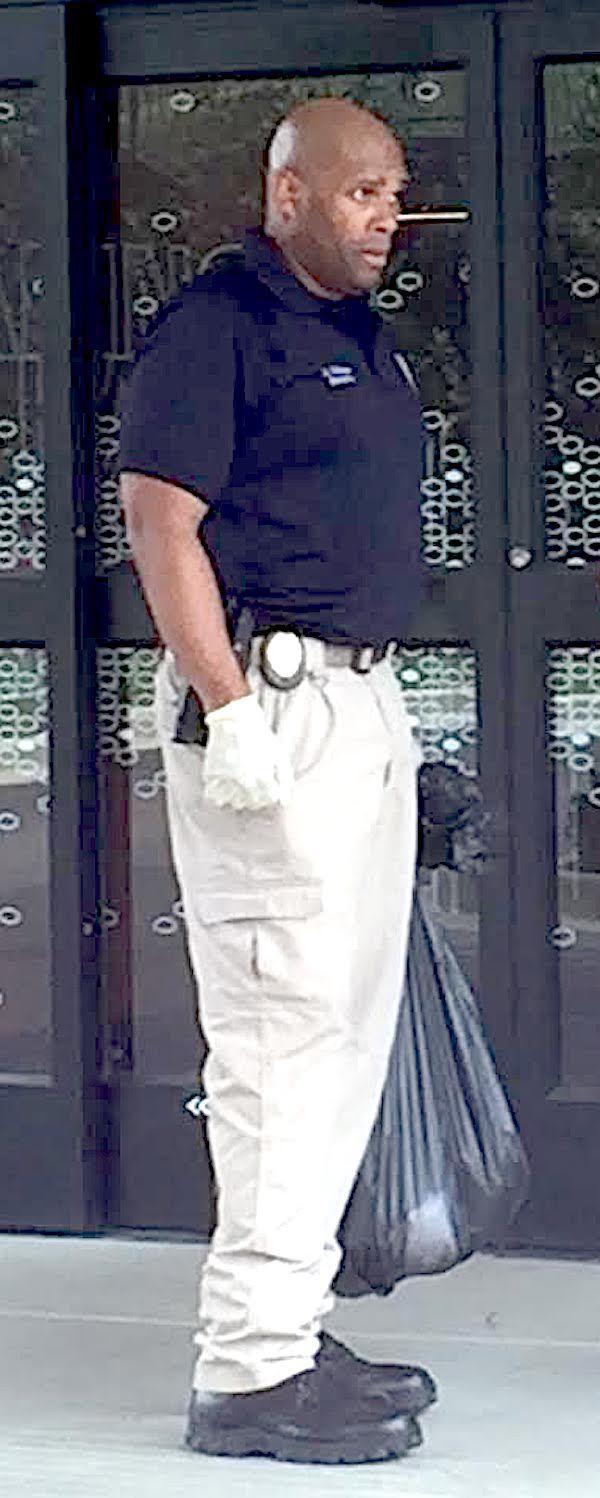 "We're just glad they found the kids … now we're working toward a trial," Cox said.
Family members from Ohio are believed to be on the way to get the children, who are in the custody of Child Protective Services in New Orleans, Cox said. 
It appeared that the mother and sons were "just passing through" and there are unconfirmed reports that she had family somewhere in Mississippi, Cox said. They checked into the Hampton Inn on Saturday and there were reports of them going to area stores and eateries. Investigator Michelle Howell of the LPD and others were in the process of collecting surveillance video from those businesses, Cox said.
"The staff at Hampton Inn has bent over backward to help us," he said. "They basically shut down operations."
It had to be a "horrible event" for the housekeeper who discovered the body, he said, and it was a disturbing scene for experienced law enforcement and medical professionals, too, several sources have said.
"I'd hate for there to be a stigma (for the hotel) because we've never had a problem there," he said.
There is "no indication" that anyone had been with the mother and her sons, Cox said.
The investigation is in its early stages. EMServ medics and Deputy Coroner Ernest Hollingsworth were also on the scene, along with the Mississippi Bureau of Investigation. Cox thanked all of them along with the DA's office and Grunig, the Louisiana State Police and the New Orleans Police Department, and the Jones and Jasper county sheriff's departments.
Members of the public who called in tips are also "great appreciated," Cox said. 
Anyone with information about this or any crime is asked to call the LPD at 601-399-4440 or Crime Stoppers at 601-428-STOP (7867).