First Roy Dry's nephew broke down, then the system did … and now he's in ICU
Calvin Walters was having a breakdown since his wife left him, his aunt Mona Dry said. But it was a breakdown in the system that caused her husband to get a beat-down that put him in the intensive-care unit, she said.
"We saw it coming," Dry said by phone from ICU at Forrest General. "We kept telling (the Jones County Sheriff's Department) this was going to happen. Jones County dropped the ball. We would not be here now if they had handled this the right way. There was no reason they couldn't take in Calvin."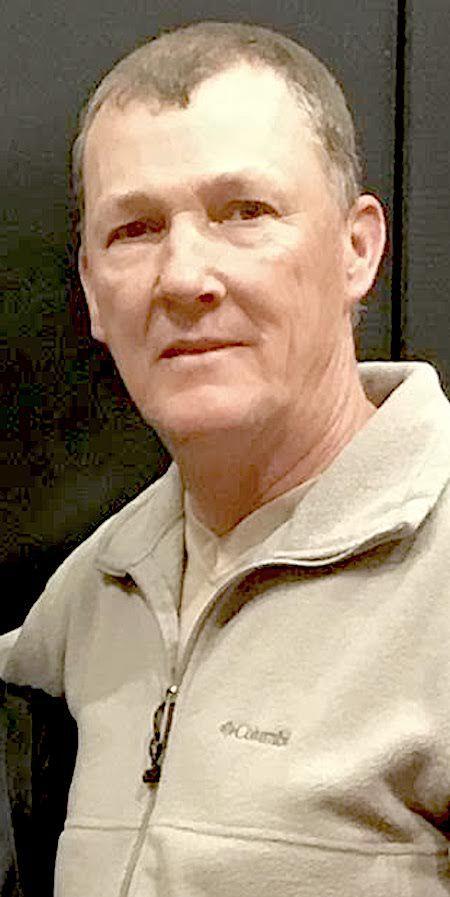 Roy Dry, 56, her husband of 37 years, was viciously beaten in the early morning hours of Sunday, Sept. 29, while trying to take care of his nephew. It's not known exactly what happened because the victim is still on a ventilator, fighting for his life, and Walters "isn't in his right mind," his aunt said.
But the result of what happened that morning is painfully evident. Roy Dry has bleeding and swelling on his brain, all the bones in his face except his jaw are broken and there was blood in his lungs. The unmistakable imprint of a boot on his face was a disturbing clue for at least one of the weapons his assailant used. Doctors weren't sure he was going to survive when he first arrived in the emergency room.
"They told us to be prepared," Mona Dry said. "But he's pulling through. He's going to make it. We're just going to have to wait and see what deficits he may have."
The deficiencies in the way mental-health cases are handled are already easy to determine, she said. They've learned that the hard way. 
    A few days before the beating, she and her husband went to pick up Walters after they heard he was in trouble in Texas, where he was working on a pipeline.
    "He stripped and was running around the RV park saying he was Jesus Christ," Dry said. 
    Walters was arrested and put in a padded room at the jail, and "He bit the foam off of the walls," she said. "We knew something was bad, bad wrong."
    Officials in Texas said that Walters' problems were drug-induced, Dry said. 
    She and her husband were shocked because Walters had never had a problem with drugs or been in trouble with the law, she said. He lives in a $250,000 house and had always been a good provider for his wife and two children, ages 12 and 6, she added.
    "His wife left him over the summer and he started having a mental breakdown," she said. "It's been getting progressively worse."
    They learned from authorities in Texas that if Walters' condition was caused by drugs, he should be "in his right mind" within 15 days, she said. If it was mental illness, his problem would still be evident after that time had passed. 
"We asked them not to set a bond," she said, and they stayed in Texas for four days trying to get help for him.
But Walters was bailed out of jail by a "pipeline buddy," Dry said. They later found him "living on a beach" in Freeport, Texas, and got him to come back to Jones County with them.
"His Uncle Roy was the only person he would listen to," Dry said.
They got him home on Friday, and it was soon obvious that they had their hands full.
"My husband stayed with him all Friday night and we spent all of the next day trying to find help," Dry said. "My husband rode him around all day." 
An EMT she talked to suggested that she call an ambulance and report Walters as delusional. The JCSD would then send a deputy, who could "sign off" on having him taken to a mental facility, she said. So that's what she did, and her husband brought Walters to the ambulance.
The deputy, Lance Williams, and medics agreed that Walter was delusional and told others they radioed in to that he was "way out there," Dry recalled. But when the medic asked Walters five basic questions — his name, address, date of birth, the year and the president's name — he got them all right.
"The on-call doctor said they can't bring him in," Dry said.
They then tried to get Walters to go in voluntarily to get a CAT scan because his family has a history of brain tumors and brain cancer, Dry said. Walters refused. The medics offered to give him an injection that would "calm him down," but Walters refused that, too, she said. They then talked him into letting the medics take his vital signs. Walters told them he has a doctor's office there at his house that also serves as a dentist's office and a photography studio, Dry said. He was pointing toward a shed on the property.
Walters' blood pressure was 178 over 118 — "near the stroke zone," Dry said. Still, he refused to go to the hospital, and the medics said they couldn't make him.
"If he passes out, call us back," is what they said, Dry recalled.
Williams said he couldn't do anything unless Walters hurts someone. They told him that was what was going to happen. "My sister (Walters' mother) got in that deputy's face and was begging him to take (Walters) in. She was hysterical," Dry said.
Again, they were left alone with Walters and they had all been awake for 48 hours or longer. Walters' mother called his father to come sit with him so everyone else could get some rest, Dry said.
"They said that we could go to chancery court on Monday and have him committed," she said. "Our goal was just to keep him calm until then … but he was getting more agitated."
Around 11:30 Saturday night, Walters' father called and said, "He wants his Uncle Roy," Dry said.
So her husband got up and went over there and reported back a little after 1 a.m.
"He said, 'He got his belly full, so maybe he'll go to sleep now,'" Dry recalled. A little more than an hour later, her husband contacted her again and said he was "trying to keep him occupied" by listening to "kids' music."
That was the last thing Dry heard from her husband. Some time between 2:42 a.m. and 4:24 a.m., he was beaten and left unconscious in the driveway. Walters' father David had taken out his hearing aids and slept through the whole ordeal, Dry said.
"At 4:24, Calvin called the law and said he was going to his father-in-law's house because his kids were there in a dungeon," Dry said.
Walters got the keys and headed there with his father and a deputy met them there. During the confusion, Walters said that his Uncle Roy was back at his house "knocked out," Dry said. The deputy drove the two miles to the residence, didn't see anything, then drove back, she said. 
"I don't know how they missed him … he was right there in the driveway," said Dry, who drove the seven miles from her house and arrived at about the same time as the deputy did on his second trip to Walters' home on Herman Phillips Road. "When I pulled in, I saw him plain as day."
Her husband was "unresponsive," she said, and medics called for him to be airlifted, but they said it was going to take too long to get a helicopter headed to them, so he was transported by ambulance, Dry said.
Walters was arrested and charged with aggravated assault and is being held in the Jones County Adult Detention Center with no bond. His father was initially arrested, too, "until they got the story straightened out," then his charge was dropped, Dry said.
Ten days later, Walters was "still talking crazy" in jail, his aunt said. She and her family are convinced that his problem is mental illness, not drugs.
"He's had depression and been diagnosed as bi-polar," she said. He has been known to drink, she said, "but he's always been anti-drug."
The fact that Walters beat her husband shows just how bad the problem is, Dry said.
"He would never in a million years hurt him," she said. "If he was not out of his head, he wouldn't do this. We're afraid he may commit suicide when he finds out what he did to him."
Dry shared her story to show that "mental illness is real" and to show the need for agencies to learn to deal with it better after her nephew "slipped through the cracks" in Texas and Mississippi.
Sheriff Alex Hodge has often commended his department for being on the cutting edge of recognizing mental illness in suspects through its Crisis Intervention Team training. It's designed to help trained deputies deal with the "nature of mental illness and the appropriate ways to de-escalate individuals who are experiencing a mental health crisis." Suspects with mental problems are supposed to get help instead of incarceration, and the JCSD is supposed to have at least one CIT-certified deputy on each shift, Hodge has said. 
It's not known why Walters wasn't taken in for a mental-health evaluation on the Friday before the assault. The JCSD hasn't responded to the Leader-Call's requests for comment or information for more than a year.
"We're going to get through this," Dry said. "This is not going to tear our family apart."