A fire ravaged the top portion of a home on Heatherwood Drive Tuesday afternoon with no injuries reported, according to first responders.
At about 12:45 p.m., the Laurel and Shady Grove fire departments responded to a report of smoke coming from the attic area of the house. When firefighters arrived, flames had erupted from the roof. The departments contained the fire to its area of origin within an hour, after much of the roof had been burned. The Jones County Sheriff's Office assisted.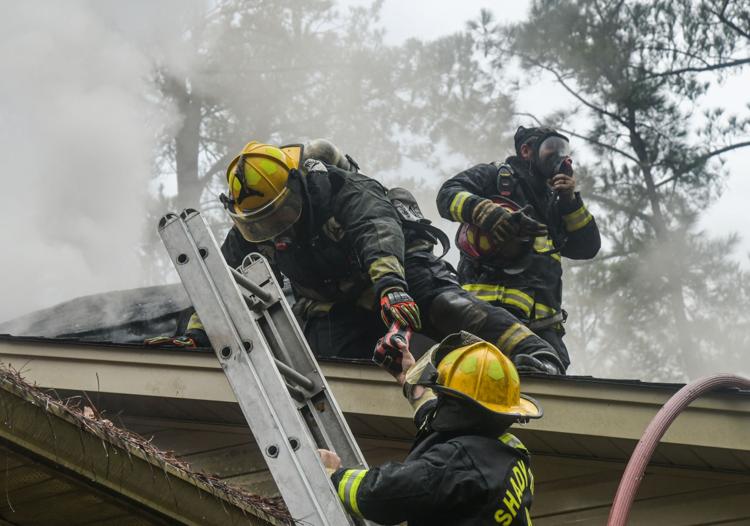 According to Dana Bumgardner of the Jones County Fire Council, homeowner and sole resident Angela Howard was out of town at the time of the fire.
"We're still trying to determine the fire's cause," Bumgardner said.
The homeowner has been notified. Bumgardner said she will likely receive assistance from Red Cross.