A Virginia man whose brother was sent to prison for transporting 40 pounds of pot through Jones County will also have to face consequences in court, the judge ruled.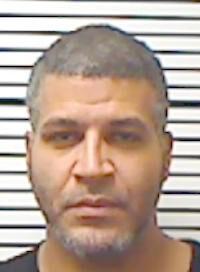 Gary Teague, 44, was indicted for trafficking a controlled substance in December 2016, when his brother Clarence, 42, was caught with 18 kilograms of high-grade marijuana in a suitcase after he was stopped by the Mississippi Highway Patrol, just inside the Jones County line on Highway 84 West, prosecutor Kristen Martin said. 
Clarence Teague pleaded guilty in May in Jones County Circuit Court and was ordered to serve 15 years in the full-time custody of the Mississippi Department of Corrections. He also signed an affidavit that his brother had no knowledge of the drugs in the vehicle. But Gary Teague will have to go to trial or reach a plea in the case, Judge Dal Williamson ruled.
"A jury will have to decide if he had no idea there was (40) pounds of marijuana in the trunk of a vehicle he was in all the way from Pennsylvania," Williamson said.
What the judge did know is that local authorities had to go get Gary Teague in Virginia, "at considerable cost to the taxpayers," because he failed to show up in court or to sign in at the jail when he was supposed to after posting $100,000 bond. He as surrendered by his bonding company and has been in the Jones County Adult Detention Center since November.
Williamson tentatively set Gary Teague's trial date for the end of September.
Clarence Teague was found in Farrell, Pa., last November after the court was notified of his location by the FBI, which tracked him down because he was illegally receiving Social Security benefits.