A Laurel woman who admitted to breaking into the same house on Bush Dairy Road twice last summer had to first hear about her victim before she was sent to prison.
"She is one of the sweetest little ladies you'll ever meet," Judge Dal Williamson said of homeowner Mildred Garland, who was a secretary for Judge Charles Pickering. "She raised a great-grandchild into her 90s, and she was at West Laurel Baptist Church every time the doors opened. That's who you stole from."
Tiffany Marie Anderson, 46, was ordered to serve eight years in the full-time custody of the Mississippi Department of Corrections and four years of post-release supervision under MDOC. She was also ordered to participate in the court's community service program and pay court fees and fines of $3,167.50, which includes $1,250 in restitution to the victim.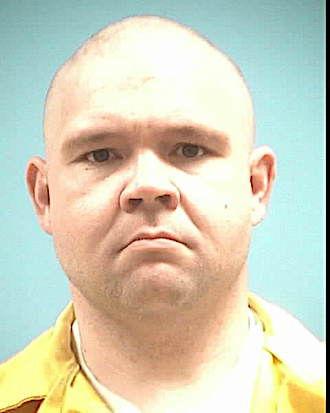 Anderson and Ryan Myrick broke into the home in July and August of 2018 and were caught on video surveillance after Jones County Sheriff's Department Investigator Jonathan Carter recommended that she get cameras installed after the first break-in, District Attorney Tony Buckley said. 
"Both of them were on drugs," Buckley said, adding that Myrick has already pleaded guilty. He was sentenced to 12 years in prison in April. The two were in a relationship at the time, but she lied about that, Buckley said. A conspiracy charge was dismissed as part of the plea agreement between Buckley and public defender Michael Mitchell.
Both were facing up to 50 years for both burglaries of the dwelling. 
"Mrs. Garland worked hard all of her life," Williamson said. "Why shouldn't I say 20 years (in prison) for you?"
Anderson said, "I made a bad decision. Since I've been in jail, I have restored my relationship with my family. I'm not the same person. I was on drugs (methamphetamine) with nothing to live for. I'd been married for 20 years, raised my kids, then got a divorce …"
Things spiraled out of control after that, she said. She has a previous conviction for possession of meth, so she will likely be charged as a habitual offender if she is arrested for another felony, Williamson warned.
Anderson said she hasn't worked outside of the home but she plans to get involved in some "programs in prison to further my education."
Williamson said that was a good idea.
"When you get out, you need to get a job and pay this money back to Mildred Garland," he said. "I'm going to enforce that. You picked on someone who was helpless. You should be ashamed."