Risher G. Caves has been elected to the Board of Commissioners of The Mississippi Bar.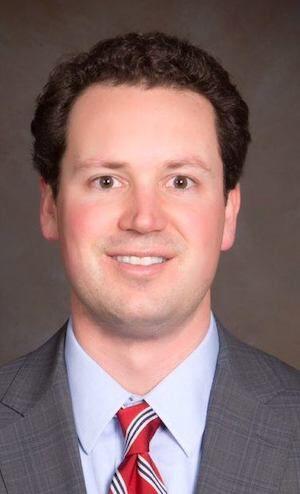 The Board of Commissioners is the governing body of The Mississippi Bar, which is composed of more than 10,000 attorneys. Members of the Board include statewide elected officers, as well as representatives from each of Mississippi's Circuit Court Districts.  
Caves represents the 18th Circuit Court District. 
Caves is a partner with Caves & Caves, PLLC, in Laurel, where he devotes his practice to general civil litigation, government law, education law, real estate law, and wills and estates. 
Caves earned his undergraduate degree at the University of Mississippi in 2010 and graduated cum laude from the University of Mississippi School of Law in 2013. Caves currently serves as the Municipal Judge Pro Tem for the City of Laurel, city prosecutor for the Town of Sandersville and board attorney for the Jones County School District and the Perry County School District. 
He is a member of the American Bar Association, The Mississippi Bar, the Mississippi Counsel of School Board Attorneys where he serves on the board of directors, and the Jones County Bar Association where he currently serves as president. 
A lifelong resident of Laurel, Caves is a member of the Sertoma Club of Laurel, the United Way of the Pine Belt, where he serves on the board of directors, and the Laurel Rotary Club, where he serves as president-elect. 
Risher is married to Lila Caves, and they, along with their three children, Brewer, 4, Sarah Frances, 3, and Virginia, 1, attend First Baptist Church of Laurel.