A community is generally made up of good, hard-working, moral and honest people and businesses and organizations/institutions that employ those citizens.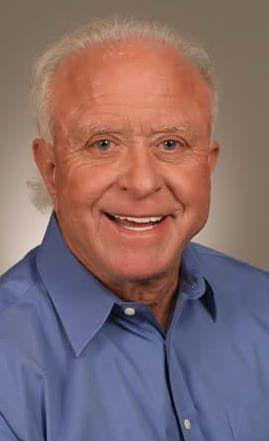 It is nearly impossible for a community to exist — and prosper — without those two components. Of course there are several other factors, but the emphasis of this series of columns will generally be on employees, employers and entrepreneurship.
The Jones County community has all three components and is one of the most populated (No. 10) and most successful communities in our state.
We have been blessed by employers who hire our people. Those employers/businesses use some of our natural resources (timber and oil), as well as poultry, metal-working, electricity/electronics and a variety of products and services to make our community stronger.
However, it seems that the national skilled and semi-skilled labor shortage has reached Jones County in the past few years and now may threaten our future prosperity. As a matter of fact, the shortage extends even into unskilled jobs, too. The "shortage" is a combination of many factors, including smaller population growth (in some cases, a loss) and people leaving the workplace through retirement (Baby Boomers), people seeking "greener grass" in other places that pay more and those who just don't want to work.
These next few months, we'll look into that threat (and others) and seek possible solutions to the challenges that confront our community.
Plans are to talk to some of our local employers, interviewing or speaking to manufacturers, educators, retail and service companies, heath-care providers and others to seek their input and ideas. Innovative ideas and suggestions will also be sought from people in all walks of life.
Giving credit where credit is due, it should be pointed out that there are institutions and organizations already working diligently to address some of these issues that confront our community. Those include the Economic Development Authority of Jones County, Jones College, the city and county school systems, our local governmental leaders, Laurel Main Street, the Mississippi Employment Security Commission, the Mississippi Development Authority and others.
We must all support those efforts and the programs already in place, while also seeking more new, yet realistic ideals for improvement.
Along the way, some statistics and facts will be presented in this column that may be enlightening, and maybe even alarming to some. In addition, some pertinent, timely facts about our timber industry, oil sector, poultry, metal-working and manufacturing businesses will be explored so that we know our strengths, even as we try to confront the challenges we all may face in the future.
Other topics that may come to the forefront, in addition to workforce issues, include how our history can help positively shape our future, the need for all races and income levels to unite to seek appropriate solutions to our challenges, some "bragging rights" about our community and its resources and how planning for the future can provide a "road map" to a better quality of life for all of us. We may even look at how other communities across our nation are tackling this issue, which even includes some places paying a "bounty" or "bonus" for folks to move there is they have the skills needed in that community.
However, the bottom line of this column is intended to "leave our community better than we found it," and to generate ideas that move our community forward.
There are no easy solutions to most issues, and change takes time. So, this column does not pretend to have the answers but hopes to be a communication vehicle that enables community inclusion and progress. Any help along the way is certainly appreciated!
State Auditor Shad White, one of Jones County's native sons,. recently wrote a column about the changes our state — and Jones County — need to make. To paraphrase his article and sum it up, he wrote, "… we need to find a way to take our economy out of last place. That means attracting businesses that pay higher wages, getting people who are in poverty into the workforce and stopping the loss of people who are leaving the state, particularly the college-educated."
Any help along the way is certainly appreciated!
There is a quote from Confucius that sums up what it takes to plan ahead: "If you're plan is for one year, plant rice. If your plan is for 10 years, plant trees. If your plan is for 100 years, educate children."
Planning for the changes ahead is something we MUST tackle if our future is to be secure!
Dr. Doug Tillery is a dentist, entrepreneur, property developer and owner of Tillery Properties and Tillery Rental, LLC