One of the largest sectors of Jones County's economy is manufacturing, just as manufacturing is one of the larger sectors of our state's economy. Manufacturing in Mississippi accounts for 16.18 percent of total output and employs 12.54 percent (145,000) of our state's workforce.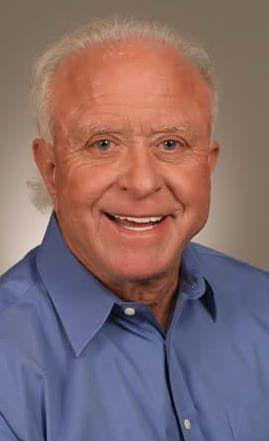 There are 1,887 manufacturing firms in Mississippi and they exported $11.06 billion in goods in 2018. The top five markets are Canada, Mexico, Panama, China and Japan.
The statewide organization that champions manufacturing is the Mississippi Manufacturers Association, which states on its webpage that for every direct manufacturing job another two jobs are created. The listing of top manufacturing employment counties include Jones as the fourth largest with 6,951 manufacturing employees. First is Jackson County, followed by Lee, Madison, Jones, Pontotoc and Scott.
Jones County's largest manufacturing firm is Howard Industries, which was created by Billy W. Howard Sr., after he left a successful career at General Electric to return to his native Mississippi in 1968. Over the next five decades, and with the assistance of his wife Linda, Howard Industries has grown to become a billion-dollar company consisting of four separate divisions (Technology, Medical, Lighting and Power), plus a wholly-owned subsidiary, Howard Transportation. 
While the Howards readily attribute their success to the hard work of their employees and their commitment to creating, supplying and supporting superior products and services, you cannot overlook their inspiration — Billy W. Howard Sr. Another very positive thing about Howard Industries is that the entire Howard family is involved in keeping their business tradition alive.
 I had an opportunity to sit down and speak with Billy Howard Sr. and Michael Howard recently to get their take on their business. It was enlightening!
 While finding employees for Howard's production lines can be a problem at times, Billy and Michael see it as a short-term issue rather than long term. They did note that finding the management and professional employees has not been a problem and they have hired from all across the nation and from several universities.
They currently get about 500 job seekers a week, but only about 20 percent turn out to be serious or at least qualified, and only 20 percent of those can pass the pre-employment tests. However, if you are seeking a job and believe you qualify and can pass the tests, go to www.howard.com/careers to apply. Already working at Howard Industries are people from 31 different counties in the state.
 I have noted in my dental practice that Howard Industries' dental insurance is one of the best I've run across in all my years. So, I asked Michael about their benefits and he said fringe benefits amount to about 30 percent of the employee's salary amount and that's, of course, in addition to their wages.
 As far as training goes, Howard trains many of its employees and, depending upon the job, training could take from four to six weeks to over six months. Furthermore, the "Tech Prep" program in some of our schools partner with Howard Industries, and last year they have about 100 students working there who were at least 18 years old. This is a great way to go straight from high school to a job.
 The part of my conversation with Billy and Michael that I found most exciting was when they told me about their Technology Division, which has been growing at 25-50 percent per year for several years. That division includes Education, Business, Government and Medical.
 As a matter of fact, the day I was interviewing them, there were representatives for over a dozen major universities and several businesses attending a cyber security meeting in their headquarters building at Howard Technology Park.
 Another major segment of its technology business is audio-visual components, which they sell and install all over the country. In addition to that, its medical carts probably have the largest market share in the country. When you couple the med carts with its emphasis on tele-health (doctor "visits" via the internet to help diagnose patients), Howard Industries is a MAJOR player in the medical field today.
 How many of you have ever used the kiosks (screens in fast-food restaurants) to place your food order? Howard has a big presence in that market, too, and it will expand exponentially with a recent order from Dairy Queen to supply several thousand kiosks.
 The Howard Industries Technology Division also sells more than 500,000 products on their web site.
 Today, Howard Industries has approximately 3,000 employees and covers a total of 3.7 million square feet of space in its facilities. There is currently a 50,000-square-foot expansion being constructed at the Laurel plant, and there are projections that more expansions are coming within the next few years, including another tower. Howard Industries is one of our state's largest manufacturers and contributes to our county's and state's economy in a multitude of ways.
Part 2 will be published on Tuesday, March 17
Dr. Doug Tillery is a dentist, entrepreneur, property developer and owner of Tillery Properties and Tillery Rental, LLC.