Editor's note: This is the second part of a two-part series. Part 1 appeared in the March 10 Leader-Call.
Another manufacturing company located in Laurel has established a significant reputation in the restaurant and institutional food business worldwide. Thermo-Kool was established in Laurel in 1960 and began in an old Army Air Force barracks with 12 employees. The company's founders set out to engineer the best quality walk-in refrigerators in the industry.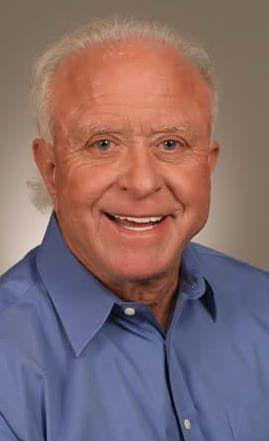 Today, its products are used by many of the best-known restaurants and institutions in the United States, as well as in many foreign countries. Thermo-Kool currently employs about 150-160 people. The pride of its master craftsmen has been handed down through the years, allowing Thermo-Kool to build and maintain a reputation for quality and customer service.
In 1975, the company moved to its new modern manufacturing facility in the North Laurel Industrial Park. After several expansions, this spacious 10-acre plant is designed to allow the increased production demanded by an ever-increasing sales volume.
In addition to expanding the company's manufacturing space, Thermo-Kool opened a new Comptroller's Office in 2000 in Laurel's downtown area. This facility houses the company's accounting, data processing and credit departments. Staffed with experienced design, sales, and production personnel, Thermo-Kool strives to continually offer new product advancements and the highest quality consulting and design services to their customers.
 In a recent Thermo-Kool publication called "Turtle Tracks," CEO and President Rand McLaughlin wrote the following article, which answers a question I always have about labor availability.
 "A topic regularly discussed in news outlets, conferences and around the proverbial water cooler is how challenging it is to find dependable employees. The struggle seems to have affected every business sector across our nation. Hiring, retaining and motivating Generation X's, millennials and others has even the most seasoned HR consultants stumped with no concrete solution to offer struggling companies. At Thermo-Kool, we have always communicated our belief that every team member plays a vital role and a purpose in our ability to accomplish our mission … people are our company's most important assets, and they are what separates us from other companies in the Foodservice Equipment Industry. I have immense gratitude to each and every one of them for their role in making Thermo-Kool not just a good company but a great one."
When I spoke with Rand and Lee Thames, the VP and Operations Manager, I asked what were the major issues confronting them today. The immediate reply was "labor and government regulations." These two issues seem to be a thorn in the side of most businesses today. Rand noted that he would like to hire more people, as long as they are legally here and meet their requirements. As a matter of fact, Rand said if he could find enough qualified employees, he could double the size of the plant. 
Touching further on the labor issue, it was noted that one of Thermo-Kool's mottoes is "showing up is half the battle, meaning that there is a 15 percent daily absenteeism rate. An astounding fact is that absenteeism coupled with turnover costs Thermo-Kool roughly a half million dollars a year. Employee absenteeism causes problems to many industries well beyond just a vacant spot in the plant because it could cause delays in production, customer dissatisfaction and lost revenue. I told Rand and Lee that I would publish their phone number in case anyone reading this column is looking for a job. Call 601-649-4600 and ask for Human Resources.
When it comes to training, Thermo-Kool is pleased with Jones College programs that train folks in some of the technical or skilled occupations, such as electricity, industrial fabrication and welding. They also seem to like the idea of internships with high school students. But, they note, as have other employers that the "soft skills" are often lacking. If I recall correctly Thermo-Kool spends approximately $200,000 annually on training within their plant.
It interested me to know that both Howard Industries and Thermo-Kool support the tariff policies that President Trump has put in place.
 When I was the Chairman of the Board of the Economic Development Authority of Jones County, I read a national report of the Southern Growth Policies Board. My take-away from that report was that our community and the EDA needed to focus on helping our existing industries and businesses grow. 
With that in mind, we started a dialogue with our manufacturers and other major employers that led to a concentration of effort to help them grow, expand and become more successful. I continue to believe today that our community's emphasis should be on strengthening our major existing economic sectors which, in my mind, consist of timber, poultry, oil and gas and manufacturing.
There are dozens of other fine manufacturing companies in Jones County that employ hundreds of our citizens from our entire Pine Belt region. It is my understanding that there are about 2,000 available, unfilled jobs in Jones and surrounding counties thereby creating a shortage in employees. Again, in my opinion, this is caused by several factors including the retirement of "baby boomers", a lack of the needed technical skills, a lack of the much-needed "soft skills" (like knowing to be punctual, the ability to measure, the lack of computer literacy, etc.) and the lack of the desire to work.
Many of our businesses started with an entrepreneurial spirit, like Howard Industries and Thermo-Kool did. I believe it takes two things that people seldom think about to make an entrepreneur successful. (That's in addition to what you would normally think about.) I'll use a sports analogy to illustrate those things. 
First it takes GRIND. To me, GRIND is like an athlete who's supposed to run five miles, but reaches a point after the third mile that his (or hers) legs are cramping, his heart is pounding and he just wants to quit. But he reaches deeper and continues to grind it out. 
Second, it takes DRIVE. Drive is when you know you're supposed to wake up to the alarm at 5 a.m. and start your exercise regimen and you want to push the snooze button, but you don't. You have the drive to do what's necessary to do what needs to be done. If a person starts with the Grind and the Drive, and puts it with the other necessary elements, he can succeed as an entrepreneur.
To close out this column, I want to summarize what I think are major points, in addition to my belief that we have around 2,000 jobs unfilled. 
First, I believe we need to begin diagnosing or identifying non-college-bound students in the seventh or eighth grade and find them an appropriate "track" toward a diploma that would lead them to a good job. If this is already being done, it needs to be strengthened and instituted in all our schools at a sufficiently young age.
Second, we need to find a national solution to the hiring of Hispanic immigrants so they can be on a track to legality as long as they hold a job and remain law-abiding.
Third, we need to consider some form of recruitment of workers from our surrounding counties to fill the jobs we have locally.
Fourth, and possibly the most important, we should consider having one person to "coordinate" all the programs in all the schools that would deal with business recruitment, training and placement, or as some call it "workforce development." This person's/position's salary should come from the private sector, with business owners helping guide the program, and set the policies and emphases. The person would cover all sectors of our economy, from manufacturing to medical, from line workers to secretaries and other occupations. That's one person's opinion.
I thank Billy Howard Sr., Michael Howard, Rand McLaughlin and Lee Thames for their time and for helping enlighten me on their business and what confronts their business success today. I am truly appreciative!
Dr. Doug Tillery is a dentist, entrepreneur, property developer and owner of Tillery Properties and Tillery Rental, LLC.