Do you ever think about the food you eat? Do you realize that one of Jones County's largest and most well-known companies is international in scope and sales and is headquartered right here in Laurel?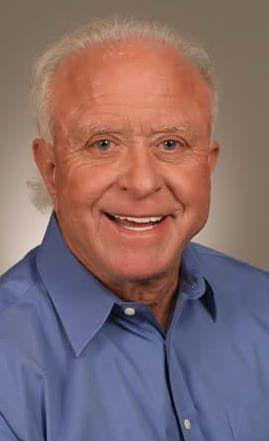 Chicken, or poultry, is one of the most important food sources in the world, and we have Sanderson Farms located here, as well as Wayne Farms and Southern Hens. These companies make poultry production one of our largest sectors of the Jones County economy, and poultry production is one of our largest employers. As a matter of fact, poultry is our state's largest agricultural income producer.
 In 2014 (the most current I found online), Jones County was the sixth-largest broiler producer in the state, with almost 54 million birds and a value of more than $200 million.
 Think about what it takes to get chicken to our table, or to KFC, Chick-fil-A, Raising Canes or any restaurant. I won't get into the "chicken-or-the-egg" argument, but it takes eggs to hatch a chick, then you have to feed and raise it, then you have to transport it to be processed, then it must be prepared for sale, then packaged, then transported again to the store or restaurant, then cooked — all so we can enjoy it.
 Every step of the way, it takes people (employees) to get a chicken to the table.
 Did you know that in 2014, food-away-from-home's share of total food expenditures in the U.S. rose to just more than 50 percent and is still increasing? In short, that means we're eating out more than ever before. And poultry is a huge part of what we eat in restaurants.
 Not too many years ago, people raised chickens on their farm or in their backyard pen so they'd have a food source. Today, we usually buy a chicken at the grocery store, or chicken legs, breasts or nuggets in a restaurant. That has added a new dimension to poultry consumption that takes distribution to a new level and employs thousands of people, whereas that wasn't part of the equation 60 years ago.
 Now for a little history of a couple of our local poultry/chicken companies, starting with Sanderson Farms, Inc. While the history of Sanderson Farms has many highlights since it was started as a feed, seed and fertilizer company in 1947 by D. R. Sanderson, I'm only going to hit the main points. 
Joe Frank Sanderson Sr. started selling baby chicks out of the feed and seed store in 1951. The name Sanderson Brothers Farms became the company name in 1955, when they built the first feed mill and hatchery. It became Sanderson Farms in 1961, when they merged in Miss Goldy, Inc. from Hazelhurst. The first full poultry complex was built in Laurel in 1964. From 1974 until 2019, new or existing production facilities were built or purchased in Hammond, La.; Hazelhurst; Collins; Jackson; McComb; Bryan, Texas; Moultrie, Ga.; Waco, Texas; Kinston, N.C.; Palestine, Texas; St. Pauls, N.C., and Tyler, Texas.
 Joe Sanderson Jr. became the chairman of the board in 1998 and Lampkin Butts was made president and chief operating officer. In 2006, Sanderson Farms built its new corporate headquarters in Laurel.
 I interviewed Joe Sanderson Jr., a long-time friend (along with his wife) who I've found to be not only a capable and dedicated community leader, but a strong, kind-hearted, God-fearing man, so I knew I could talk to him to get the information I was seeking. I learned a lot, some of which I'd like to share. 
Currently, there is an over-supply of protein (poultry and meat) that is being produced. That affects cost and prices. The market for poultry products in China has recently opened again, and that should be positive for the industry and for Sanderson Farms' sales. Labor availability is tight in the North Carolina and Texas locations, where Sanderson Farms has facilities, so to be competitive in those locations, Sanderson Farms recently went to a $14-an-hour starting wage that goes to $15.45 an hour after 90 days. That wage increase was for all facilities nationwide. On top of the wage increase, Sanderson Farms offers health benefits for employees and their families, as well as 401Ks and ESOPs.
 Since I'm always interested in thoughts and ideas to confront possible labor shortages, I asked Joe what he thinks could be done. Since he's raised children here and previously served on the Laurel School Board, I knew he had insights that I might not. He mentioned that he likes the "European Model" that tests seventh- and eighth-grade students' aptitudes to learn trade jobs and skills. Not everyone is meant to go to college, but they can find good-paying jobs in other areas with proper training and motivation. Joe mentioned a program by the Mississippi Economic Council called "Tech Masters," in which Jones County was one of the first five pilot counties. It offers a financial incentive if a student takes a prescribed curriculum and achieves good grades.
 Sanderson Farms has a "Management Trainee" program that allows employees to advance. Participants/employees are recruited from 40 universities nationwide. It was also interesting to note that about half the supervisors at Sanderson Farms come from line jobs.
 Sharing other insights, Joe said that it takes teamwork to run a company like Sanderson Farms because no single person can do it. He gave credit to his team for Sanderson's success. He further noted that he had benefitted from great mentors since his start at the company. Sanderson Farms has 24-hour customer service, since customers are who they serve. There is NEVER a customer order that is not filled quickly.
 Today, Sanderson Farms has more than 1,000 family farmers producing for them and has more than 17,000 employees, annual sales of $3.4 billion, sells more than 4 billion pounds of dressed poultry products annually and exports to more than 50 countries. Sanderson Farms is the third-largest poultry producer in the United States.
 Another locally owned company that uses chiefly poultry products in its list of food items is West Quality Food Service. Founded in 1967 as a single unit of Kentucky Fried Chicken, it is headquartered in Laurel and has today grown to be a privately owned restaurant group with more than 70 locations in Mississippi, Louisiana, Tennessee and Alabama. It also operates several multi-brand restaurants under brands such as KFC, Taco Bell, Long John Silver's and Rally's Hamburgers, as well as Vic's Biscuits and Burgers.
 To get to where the rubber meets the road, I interviewed a local poultry grower, Stan Norwood of Stan Norwood Farms. He was a wealth of knowledge on growing chickens and what it takes to make money with chicken houses. He started with two houses in 1997 and by 2016 had a total of eight houses.
 The process to become a grower would normally start with getting a bank loan, if needed. In order to do that, you would most likely need a minimum of 40 acres of land owned free and clear, which could be the collateral for a loan. The loan would probably be for a term of 15 years. (As a side note, in 1985, Barney Barnett at Community Bank was paying 1 percent more on savings accounts than other banks. I asked him one day why he was able to do that and he replied, "Chicken houses." Barney was the first banker in the area to finance chicken houses.) 
Each poultry house with the appropriate equipment inside would likely cost between $225,000-$250,000. Good producers, Stan pointed out, would keep their production facilities updated as new technology came out. That would mean plowing some of the profits back into upgrades as needed. The new technology being used today, while more expensive than in earlier years, allows fewer full-time employees. Two people could effectively manage about eight poultry houses, but most growers have between four and six houses.
 Since growing chickens efficiently takes pretty intensive management and oversight, there's not much time off.
 Growers are usually furnished with day-old chicks (biddies) five times a year and with feed for them as needed. About 22,000 biddies go into a poultry house. A field rep from the company that processes the chickens is provided, too, and he checks up on the grower and helps him out regularly. The weight of chickens the processor needs will determine the length of time a bird stays in the grower's houses. Stan sells to Wayne Farms and the chicks are currently staying 53 days before they're sold at a weight of 6.75-7 pounds.
 A critical factor in growing chickens is keeping them healthy, which also helps in the conversion rate, which leads to better prices. That means they need to stay comfortable, especially in hot weather, where water – for consumption and cooling – is a necessity. Other factors include keeping the water and feed trays at the correct height for the size of the chickens, keeping any dead chickens picked up, having the correct lighting in the chicken house and making sure the humidity is being controlled, with means constantly monitoring the ventilation. Much of the monitoring, if not all of it, is done electronically.
 Poultry growers must have knowledge of more than growing the chickens, however. They must know how to appropriately dispose of the chicken litter and carcasses, know farm-management techniques, keep good financial records and know sound financial principles. A knowledge of government regulations is also important.
 I believe that families can make an excellent living if they combine a good poultry operation with cattle-growing. That allows the chicken litter to be used as fertilizer for grass and hay, which, in turn, can be feed for the cattle. Plus, these two – poultry and cattle – don't compete for the same resources. If enough land is available, tree-farming would also provide some long-term income. A man with four houses, 150 acres of land on which he raises cattle and trees can gross about $150,000 per year. That's about $30,000 per house, about $30,000 in timber sales and cattle sales.
 Today, the poultry industry is the largest income-producing agricultural commodity in the state, and it has been for over 20 years. The poultry industry employs more than 25,000 people directly across the state and another 47,000 jobs in supplier and supporting businesses.
 So, when you take a bite out of that drumstick or chicken breast or nugget or tender at dinner, think of what you are contributing to our economy, and enjoy the taste and health benefits of what is likely a Mississippi-grown and processed product.
 Thanks to Stan Norwood of Stan Norwood Farms and Joe Sanderson Jr. of Sanderson Farms for their time and knowledge. I learned a lot and hope that everyone knows a little more about our poultry industry.
Dr. Doug Tillery is a dentist, entrepreneur, property developer and owner of Tillery Properties and Tillery Rental, LLC.