State Rep. Robin Robinson (R-Laurel) presented "Campaigning during a Pandemic" at the recent International Women's Forum quarterly meeting.  
"My mother was the first woman in our area to be elected as a justice court judge. I helped her campaign in the 1980s and 1990s, " Robinson said. "Sam Britton, my husband, was elected Public Service Commissioner for the Southern District in 2015. He ran for statewide office in 2019. I helped him campaign. So, I know a little bit about campaigning and campaigns, but what I knew had to be adapted because of the pandemic. One thing is clear — COVID campaigning forced us to think outside the box and embrace change."  
Robinson was elected June 23 during a special election for House of Representatives in District 88. Her term will end in 2024.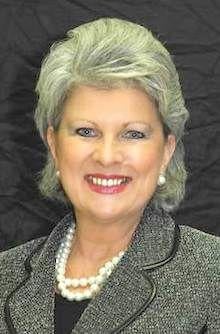 "During these uncertain times, I wanted the voters to know that I care, and that I am willing to work to help make things better for all of us," Robinson said. "I am honored to serve the people of District 88."
Members of the International Women's Forum include diverse and accomplished women from 33 nations on six continents. The membership is made up of high-achieving women who are working to shape a future where the next generation is inspired and equipped to make a difference.