An Ellisville woman who admitted to stealing from the elderly ex-wife of an ex-judge was ordered to serve time on house arrest.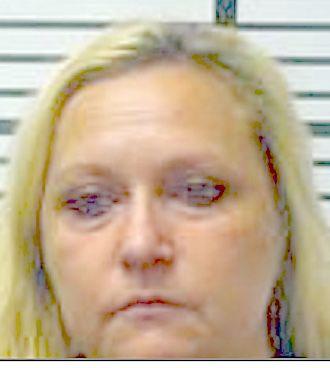 Ramona Arline Rowell, 37, was working as a caregiver for a Laurel woman on North 8th Avenue and she was "angry that she didn't get a Christmas bonus," District Attorney Tony Buckley said in Jones County Circuit Court. That's why she took personal information and a debit card from 96-year-old Marguerite Walker and sold it to Matthew Aaron Logan for $400 last year, according to the investigation of Sgt. Keith LeRoy, then with the Jones County Sheriff's Department. Rowell and Logan were arrested last May.
"She admitted that she messed up," Buckley said, noting that Rowell has no previous felonies or misdemeanors on her record. "She has shown remorse."
Rowell began crying as details of the crime were read in court and Buckley said that the victim's daughters didn't want Rowell to have to go to jail.
"The initial offer called for jail time," Buckley said.
Rowell was ordered to spend five years on house arrest under the Mississippi Department of Corrections, then spend three years on post-release supervision under MDOC after pleading guilty to exploitation of a vulnerable adult. She was also ordered to participate in the court's community service program and pay $1,927.50 in court fees and fines. She was represented by public defender Michael Mitchell.
"You made a big mistake, taking advantage of an elderly woman," Judge Dal Williamson said, "but you took responsibility."
He accepted the plea agreement because of her lack of criminal history and because of the family's wishes, he said.
The victim was the first wife of Guy Walker, an attorney in Ellisville and Laurel who served as a public defender, prosecutor and county judge.