A Pass Christian man accused of breaking windows in Ellisville two weeks ago was arrested again Tuesday when a boy found him sleeping in his closet.
The Jones County Sheriff's Department picked up Chad Dedeaux, 22, in the Shady Grove area around 10 p.m. and charged him with burglary of a dwelling, Investigator Abraham McKenzie said. The teen's father — an unidentified law enforcement official — came home and noticed his dog didn't stop barking after he parked his four-wheeler. He and his son heard a noise coming from the closet and found Dedeaux, who'd allegedly grabbed some personal belongings before his nap.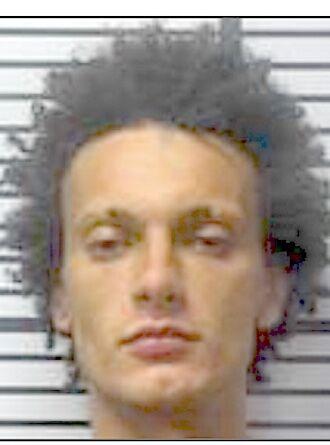 McKenzie didn't comment on whether Dedeaux was showing signs of drug use but did say the suspect wasn't violent or armed.
"Make sure your doors are locked up and secure," he said. "Another good thing was the dog, who alarmed (the resident) that something wasn't right."
In late October, Dedeaux made a local racket when he was found in Ellisville smashing car windows with a large box-style TV.
Dedeaux, relatively small of stature, had lifted the TV and was about to smash another window when the Ellisville Police Department pulled up. Chief Bruce Russell said the suspect had also dragged a stop sign from the corner of Short and Royal streets and hit the car's roof with it. Dedeaux, when asked, told police he didn't know why he was breaking the windows or whom the car belonged to.
"EMServ responded, checked on him and released him into our custody, and no narcotics are mentioned in the police report," Russell said. "(Dedeaux) was bleeding at the scene and covered in a slimy substance. He told officers he'd been swimming and hiking — but I don't know of any swimming holes around here."
Later that day, officers coming in for the night shift took a report of a hearse broken into and damaged at Ellisville Funeral Home. There was also blood found on the scene, which officers suspect belongs to Dedeaux. He remained in custody as of Wednesday afternoon, just before press time.
Narcotics weren't documented on the scene, but Dedeaux's behavior had similarities with that of habitual methamphetamine users, law enforcement officials said. 
Russell said the meth his officers are seeing is different than it used to be and its affects are similarly different, but his comments were not focused on Dedeaux or any other suspect.
"The meth we're getting now is from Central and South America, and it's pure," he said. "There's no telling what they're mixing it with. People using it are scared and delusional on a scale we've never seen before."
Russell said this iteration of meth entered the community after the state's ban on buying pseudoephedrine, a meth ingredient, without a prescription.
"Before, we dealt with shake-and-bake meth, which was brownish-looking or yellow," Russell said. "But this other stuff is called ice for a reason. It's crystal clear."