Murder suspect says he considered shooting LPD officer
An early-morning traffic stop in Laurel led to the capture of a Lamar County capital murder suspect and provided a sobering reminder of the danger police officers face and how their training and tactics pay off.
Michael Benge, 38, of Hattiesburg was sitting on a stolen 9mm handgun that may have been a murder weapon when Officer Macon Davis of the Laurel Police Department pulled over the car he was in just before 2:45 a.m. Tuesday, Chief Tommy Cox said.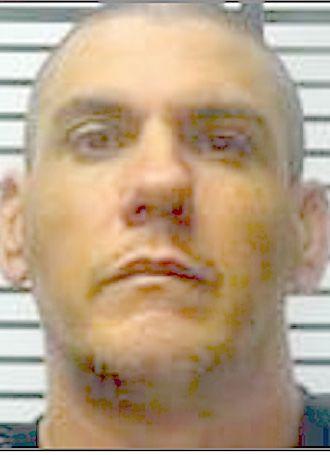 It was later learned that the gun was stolen and Benge was wanted for murder in the shooting death of a Louisiana man, Cox said. An officer escorting the suspect from his initial court appearance on the gun charge in Laurel asked if he thought about shooting the officer.
"(Benge) said he considered it," Cox said, "but because of the way the officer was positioned and because he saw the backup officer arrive on scene, he said he knew he would get killed."
Officer Justin Landrum backed up Davis just after he pulled over the Toyota Camry that was being driven "erratically" as it turned off Leontyne Price Boulevard onto Mason Street, Cox said. A woman was driving and Benge was the passenger, he said.
"That was chilling … it's chilling to think about what could have happened," Cox said.
The traffic stop could have led to the officers and/or suspects being shot and wounded or killed, but instead, everyone left the scene unscathed. Cox attributes that to training and often-unpopular tactics officers use.
"A lot of times, we take criticism because there are two officers on a stop or because of how we handle ourselves … This is why," he said, noting that officers are trained to position themselves so suspects don't have "a clean shot" at them.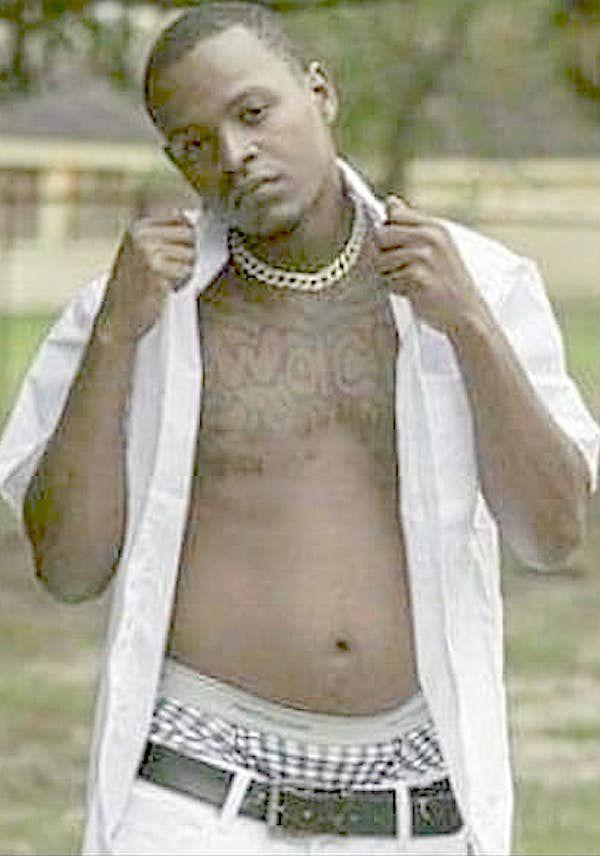 "You never can tell what you're going to be facing. You can do things right 999 times, but if you don't that one time, we could be having a completely different conversation."
Benge is accused in the shooting death of 28-year-old Dedrick Grant Jr. of Ponchatoula, La. He was being held in the Jones County Adult Detention Center, charged with possession of a stolen firearm, when the LPD got a call from the FBI that Benge was a "person of interest" in the death of Carter, whose body was found in a wooded area off Highway 13, near the Lumberton airport, around 2:30 a.m. last Wednesday. Rachel Danielle Dean, 35, of Hattiesburg was also charged in the case. She was driving the vehicle in Laurel when Benge was arrested, but she was released because there were no charges on her at the time. Benge and Dean are now both in the Lamar County Jail, being held without bond, charged with capital murder and armed robbery.
The handgun that was discovered during the LPD traffic stop may have been the murder weapon, Lamar County Sheriff Danny Rigel told The Hattiesburg American.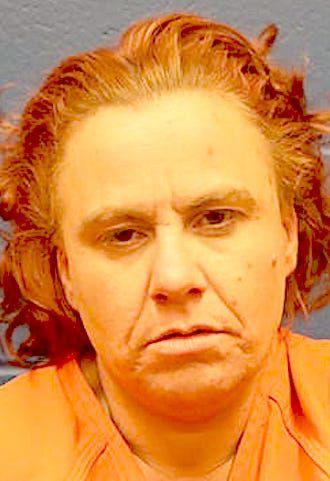 Lt. Michael Reaves of the LPD and Investigator Brad Grunig of the Jones County District Attorney's Office worked "into the night" on the case, Cox said, before the Lamar County Sheriff's Department picked up Benge the next afternoon. Laurel Municipal Court Judge Kyle Robertson set Benge's bond at $100,000 on the gun charge. If convicted of capital murder, he and Dean could face the death penalty or life in prison.
Knowing their fate made them even more dangerous to officers, Cox said.
"It was potentially a very dangerous situation," Cox said. 
Cox said he watched the body-cam footage of the stop and the interactions between the officers and detainees was "very conversational, friendly even." That could have caused officers to let their guard down, but they didn't. The video will become "a training point" for other officers to hammer home how their training and procedures pay off, Cox said.
"There's never a routine traffic stop," LPD Capt. Earl Reed said. "You just never know. All of the things we teach are for officer safety. These guys are very professional."
Grant had last been seen on June 18, according to a Facebook post by his mother Patricia Williams, when he left for Mississippi "with a white girl and a white guy named Michael." Her son "had a large amount of money on him," she wrote, "and we fear that the white guy either robbed him or hurt him." She said her son's cellphone was located in a wooded area in Hattiesburg so foul play was suspected. "I'm truly a nervous wreck," she wrote.
Benge was working at Domino's Pizza in Ponchatoula when Carter left with him that afternoon, Williams wrote.
Dean's Facebook page shows that she's from Richton and moved to Hammond, La. on May 29. Benge's page shows that he is from Hattiesburg and got engaged to Dean on May 27.
His profile picture has the caption "Blessed" and an image of Jesus Christ. Most of his posts are Bible verses and Christian-oriented  messages. One of the last ones he posted in May was: "As a Christian, you have been called to live a higher life – a life of holiness and righteousness. A life of walking in the way that God's word leads you to live. We live the life God wants us to live through communicating with Him through prayer and by following the instructions we are given in His Word, the Bible."