A Laurel woman is behind bars, an accused felon is being taken back to face charges in Alabama and four dogs are getting the care they needed after a Laurel police officer took time to check out something that seemed a little unusual.
  Officer Regina Newton was on patrol in the 200 block of 13th Avenue on Monday just after 9 a.m. when she heard a dog "howling" and "whimpering" in the distance.
  "I could tell it was in distress, so I stepped out to find it," she said.
  Newton discovered a black and white pit bull that was emaciated, then when she went to make contact with the homeowner, she found four more pit bulls or pit bull mixes in similar condition.
"All of them were chained, and some of the chains were half their body weight," she said. "They had no water, no food, no shelter, and they had sores on them."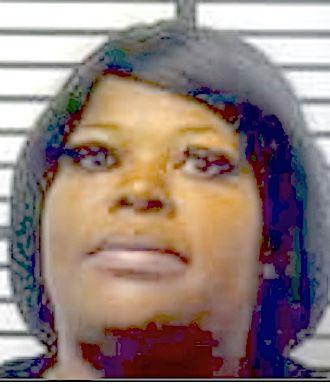 Homeowner Lashana Hinton, 42, was charged with aggravated animal cruelty after it was learned that three of the dogs were hers and Keiterrian Buckhalter was also charged with aggravated animal cruelty when he admitted to owning two of the dogs. He also had several outstanding warrants in the city and there was a felony warranty for his arrest out of Alabama for grand larceny. Officials from there are going to extradite him, said Chief Tommy Cox of the LPD.
The dogs were picked up by Laurel Animal Control after they were signed over to the city and they were immediately placed under veterinary care. One of the dogs has since died and one was deemed healthy.
"She did a good job," Cox said of Newton. "It would've been easy to just ride by the area without checking to see what was going on, but she took the extra step."
That extra step also led to an accused felon, he pointed out.
It's believed to be the first case in the city in which suspects have been charged under the Mississippi Dog and Cat Protection Law of 2011. It's a misdemeanor no matter how many counts there are, but by charging them with aggravated animal cruelty, that means a second charge within a five-year period will be a felony, Newton said.
"Our Animal Control Department does a good job," Cox said. "They're overloaded."