A convicted murderer from the coast, who had been ordered to serve two life sentences but was out in 10 years, is back behind bars after being caught with a large amount of cocaine in Jones County.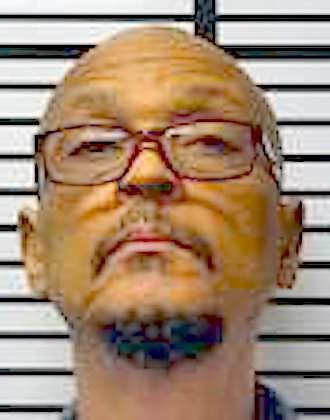 Robert Roy Casey, 61, was ordered to serve 16 years in prison and pay a $30,000 fine after a Jones County jury found him guilty of possession of cocaine. Assistant District Attorney Kristen Martin prosecuted the case.
Judge Dal Williamson sentenced Casey, and the prosecutor was pleased with the amount of prison time he received.
Casey was arrested in September 2012 after a traffic stop by Harrison County Deputy John Putnam on Interstate 59 in Jones County. The deputy was working drug interdiction in Jones County as part of an interlocal agreement. Casey was a backseat passenger in the vehicle and vacuum-sealed bags of powder cocaine and compressed marijuana were discovered in his crotch area, according to court papers.
Putnam felt an "oblong and lumpy object" and believed it could be a gun, according to court papers and testimony. He also said that Casey "kept pulling away, resisting."
Casey was out on parole after being convicted of murder and armed robbery in Harrison County in 1978. He was released by the Parole Board in January 1988, according to Mississippi Department of Corrections records, based on the fact that he was a teenager at the time of the crimes. 
He was back in the Harrison County jail for violating the terms of his release — possession of a weapon by a felon — before the cocaine case in Jones County went to trial at the end of January. He could have been sent back to prison for the remainder of his sentence — which would have been the rest of his life — for that violation, but he was released after serving an undetermined amount of time.
A total of 250.9 grams — a little more than a half-pound — of cocaine was in the bag that was stuffed down in his underwear. Casey was charged with possession of cocaine with intent to distribute because of the amount, but the jury only found him guilty of possession.
Because of the time delay, one witness who was also in the vehicle is now in her mid-80s and is suffering from dementia, so it was difficult for her to recall details of the traffic stop, Grant Hedgepeth, Casey's attorney, wrote in a motion asking the judge to overrule the jury's verdict.
He also took issue with the traffic stop and search, writing that Putnam was "acting without the authority of law" since he was outside of his jurisdiction and not in pursuit of the defendant. Hedgepeth wrote that the stop "could be considered a crime … impersonating an officer."
Putnam's report says that the vehicle Casey was in was going 73 mph in a 70-mph-speed-limit zone, but there is no radar in the deputy's vehicle, Hedgepeth wrote. Putnam claimed that the vehicle was going "faster than the flow of traffic," according to the motion, "but video shows there was no traffic."
Hedgepeth's motion for judgment not withstanding verdict was denied by Williamson last week. He can appeal the decision to the state Court of Appeals.