Butler convicted as habitual offender
•
A Jones County man who kicked a deputy in the head got slapped with a prison sentence as a habitual offender and will spend a few years behind bars.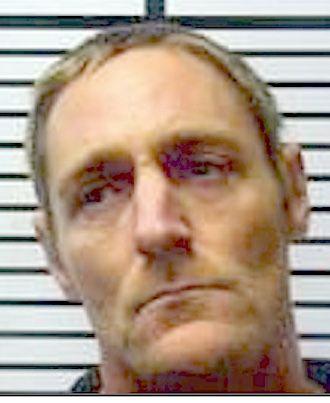 Robert Hal Butler, 38, was ordered to serve four years in prison after pleading guilty to simple assault on a law enforcement officer, credit card fraud and burglary of an automobile. Because he has two previous felony convictions, he was sentenced as a habitual offender. That means he will be required to serve all of his time in the full-time custody of the Mississippi Department of Corrections without any chance of early release.
Deputy Chase Smith went to Butler's home on Hoskins Creek Road to serve a warrant on him and his wife Allison last June. A footchase ensued and Butler and Smith wound up getting into an altercation, District Attorney Tony Buckley said. 
"Deputy Smith fell and got kicked in the head, he had contusions on his left arm and he was light-headed after the incident," Buckley told Judge Dal Williamson in a plea agreement that was in his chambers in the Ellisville courthouse during a break in a trial. 
Butler also admitted to stealing items from an SUV at a neighbor's house in November 2017 and to racking up more than $4,000 of unauthorized charges on a relative's credit card. His wife, who is in the Jones County Drug Court program, sent a letter taking responsibility for the credit-card crime, but Butler said that he took responsibility for it, Buckley told the judge.
"You're either going to die young or quit all of this," Williamson said. "You've got to make a decision that you're done with this."
The judge said that if Butler comes back before him, he will send him back to prison "for as long as possible."
Because of the violent felony on his record, he could go back to prison for life with no chance of parole if he commits another felony, Buckley pointed out.
"You won't see me on this side again," Butler said. He said "addiction" is the reason for all of his troubles with the law, but he said he has been clean for eight months.
Butler was ordered to serve four years in prison, three years of post-release supervision under MDOC, participate in the court's community service program and pay court fees and fines of $2,752.50.
If convicted of all three crimes, he could have gone to prison for 15 years. Butler was represented by public defender Patrick Pacific.
All three victims of his crimes signed affidavits agreeing with the terms of the plea agreement and they agreed that no restitution had to be paid.
Butler has previous felony convictions for possession of a controlled substance in 2002 and felony fleeing on 2012.