Two killed in massive house fire in Currie
Two Currie residents died Sunday in a massive structure fire on Smith Drive as first-responders rushed to rescue them, Jones County officials reported.
Ruth McCoy, 76, and Thomas McCoy Jr., 50, couldn't be saved despite the efforts of Jones County Sheriff's deputies who tried to get them out without regard to their own safety or lives. A deputy heard noises coming from the front door, but when a rescue was attempted, the fire flashed and grew too intense, a source with knowledge of the incident said. Deputy LaDean Byrd suffered smoke inhalation and some trauma to the face during the attempt, officials said.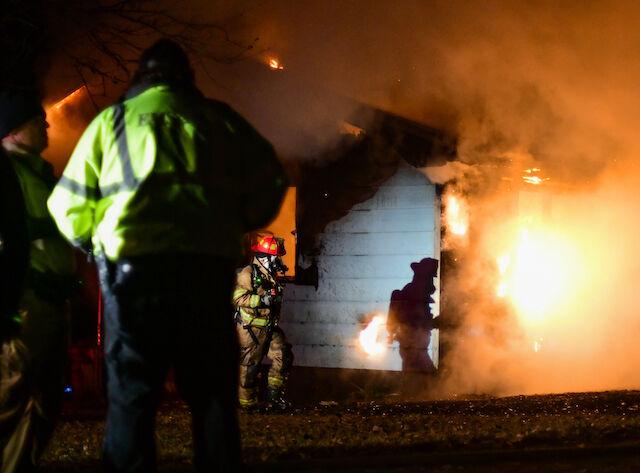 At about 11:20 p.m., a bystander dialed 911, not knowing the home's address. Jones County dispatchers located the house by "pinging" the caller's cellphone signal. Upon volunteers' arrival, the home was engulfed and flames were shooting 50 feet into the air, Jones County Fire Council spokeswoman Dana Bumgardner and Glade Fire Chief Dan McKenna said. Firefighters were unable to perform an offensive attack and enter the home to rescue the victims. A defensive attack then began, and that lasted several hours.
Glade, M&M, Powers, South Jones and Sandersville volunteer fire departments responded, assisted by the Ellisville Fire Department and the Jones County Coroner's office. EMServ Ambulance Service was on scene and treated Byrd. The JCSD and State Fire Marshal's office will conduct a joint investigation beginning Monday.
Firefighters worked to extinguish the blaze until