Accused bad-check writer's case dismissed, man arrested for pounds of pot awaits decision
Two defendants who were arrested more than 11 years ago but didn't get served their indictments until 2020 were in Jones County Circuit Court on Thursday trying to get their cases dismissed because their right to a speedy trial was violated.
Richard Givins, 52, was charged with false pretense after being accused of writing a fraudulent $220.74 check for a car tag to the Jones County Tax Assessor's Office in May 2009.
"He was not arrested and not out on bond," attorney John Piazza said, so Givins didn't know he was accused of a crime until he was picked up by Bay Springs police on March 25 for violating a curfew that was imposed because of the COVID-19 pandemic. 
That makes this case different than most of the two dozen or so dismissals of felony cases over the last two years that were the result of indictments not being served under then-Sheriff Alex Hodge's administration.
"This is one of the more egregious cases we've seen," Piazza said, not only because of the amount of time that's elapsed, but because "he was never arrested and was never aware that there was a charge against him."
Banks don't keep financial records this long, Piazza said, and he pointed out that the crime false pretense requires proof of intent to defraud. 
"The records may show there was a mistake on his part or on the bank's part," he said. "It has to be proved that it was willfully fraudulent. There's no way to do that. It could be a mistake."
The court file showed that the Jones County Sheriff's Department didn't attempt to serve the indictment until June 2019, when there was a phone call to a number that had been disconnected. Givins got his driver's license renewed in 2010, underwent a background check in 2018 and upgraded his license in 2018. If his name had been entered on the National Crime Information Center database by the JCSD, he would have been flagged and served then, Piazza said.
Assistant District Attorney Dennis Bisnette said his office had no records to dispute Piazza's claims. 
"I don't see how anyone can present any evidence at this point," Judge Dal Williamson said. "This is an egregious delay. I don't find any effort to serve the indictment by the sheriff's department. Case dismissed."
The other case wasn't as cut and dried. Jerry Walter Hayes, 38, of Harrison, Tenn., was arrested in February 2009 for possession of marijuana with intent to distribute while in possession of a firearm. He was accused of having more than 10 pounds of pot, then being released from the Jones County Adult Detention Center when his mother came from Chattanooga, Tenn., and posted $100,000 bond to get him released.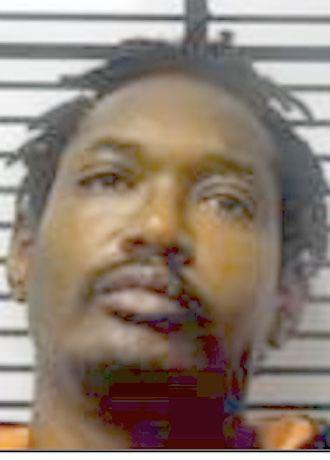 A Jones County grand jury indicted him in September 2010 and he was not contacted again by local law enforcement until February 2020, said his attorney, Brent Brumbley of Jackson. His client remained in Hamilton County, Tenn., the entire time since his arrest and the JCSD and bail-bond company had his mother's contact information, he said.
But there was no attempt to locate Hayes until September 2019, according to the court file. The defendant was aware of the arrest but not the indictment, his attorney pointed out.
Still, the state could go forward with prosecuting the case, ADA Kristen Martin said.
"The witnesses are all available," she said, including officers Vince Williams, Josh Welch, the crime-lab employee who tested the drugs and co-defendant Alan Heard.
Brumbley cited case law that considers four factors in deciding whether a delay is a violation of a defendant's Sixth Amendment right to a speedy trial. It shows a delay of eight months as being too long.
"The first two are super weighted against the state," he said. "Nowhere in any case was there 11 years that went by between the arrest and trial."
Williamson acknowledged that the delay was "very long," and that's a factor, but with witnesses still available, the trial could proceed. He said he would update his research on case law and recent decisions by the state Court of Appeals, then make a decision. Hayes has been in the Jones County Adult Detention Center since February.
The judge pointed out that since Sgt. Bobby Moree of the JCSD took charge of serving the court's papers last year, there haven't been problems.
"Since Bobby Moree took over … he's been conscientious and diligent," Williamson said. "The problems predate the time that Moree took over."
Williamson denied an earlier motion for dismissal by 50-year-old Nathaniel Gates of Shubuta. Gates was charged with felony DUI in September 2012 and indicted two months later, but he wasn't served until January 2020.
Attorney Michael Mitchell noted that his client has been a registered sex offender since 2000 living in Clarke and Lauderdale counties, so his address was on file and readily available.
"The delay in this case began after the defendant failed to appear for a plea hearing in June 2013," the judge wrote in the order denying the motion. "Had he appeared … (the case) would have been timely concluded."