Longtime Jones County Fire Coordinator Dan McKenna is rolling up his hose.
Friday was his last day on the job, he said.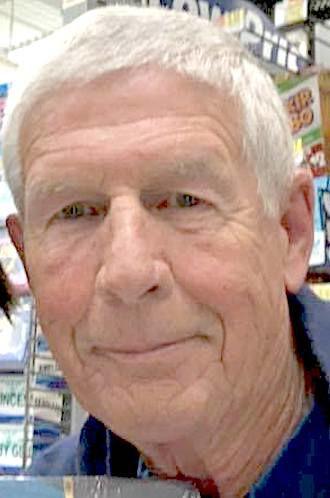 "I told the county administrator that I was leaving in February," McKenna said by text message while he was away on vacation. "I'm not going anywhere. I'll still be chief at Glade to the end of the year, and then I can just be a firefighter."
McKenna didn't give a reason for his departure. He was working in the fire service in Idaho when he met his future wife Deborah, and they moved back to her native Jones County to be with her parents 16 years ago. 
McKenna became Jones County Fire Coordinator in 2003 and remained in that position until Friday. Under his leadership, the county's 18 volunteer fire departments' personnel grew professionally because of his emphasis on training, longtime Powers volunteer Lance Chancellor said.
"It's a deadly, dangerous job, so he really pushed for the training," Chancellor said. "And Dan will long be remembered for his dogged determination to get our fire apparatus replaced."
A plan is now in place to get new fire trucks for all of the VFDs in the county. That's important for residents and business owners when it comes to fire ratings and keeping property insurance affordable.
But McKenna's value wasn't just in administration.
"He always led from the front," Chancellor said, "whether it was a wreck or a fire at 3 a.m., he was there, leading the charge."
McKenna is the second longtime local fire official to call it quits in the last several days. Ellisville Fire Chief Ronnie McGilberry, who had been with the department for 23 years — 11 as chief — retired last week.
Lee Garick of Calhoun VFD and Joey Davis of Powers VFD are serving as interim fire coordinators. It was not known if the Board of Supervisors was going to hire a replacement this year or wait until the new board is seated in January to do the hiring.