A Hattiesburg man who was a student at Jones College is suing the school, its president, police chief and two school executives, claiming school policies governing protected speech under the First Amendment to the U.S. Constitution were violated on multiple occasions.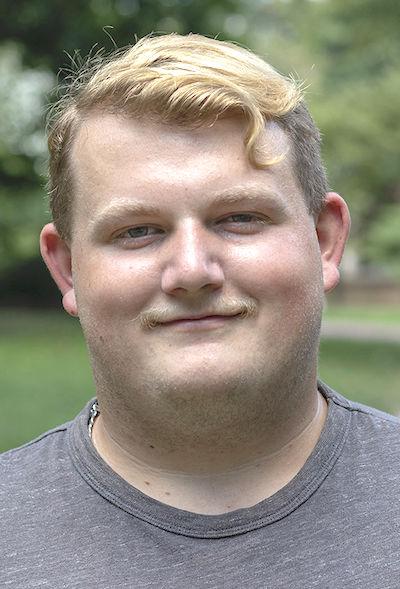 The lawsuit was filed Tuesday in the U.S. District Court of the Southern District of Mississippi in Hattiesburg on behalf of J. Michael Brown, a member of the libertarian group Young Americans for Liberty.
Brown contends that on two occasions, he was taken to the office of JC campus police after he was trying to get students involved in YAL, a group that is recognized nationally, but not on the Jones College campus.
The lawsuit takes aim at several sections of the Jones College student handbook requiring "administrative approval and a minimum three-day waiting period before gathering for any purpose anywhere on campus."
That approval, according to the suit, had to come from Gwen Magee, executive vice president for student affairs, and that approval is a violation of the First Amendment because Jones is a public institution.
"The student handbook policies and regulations impose a prior restraint on all speech and expressive activity by any student or student organization anywhere on JCJC's campus," the suit alleges.
In April, Brown and another student were taken to the Police Chief Stan Livington's office while their friend, a non-student, was escorted to his car and told to leave immediately and not return, or he'd face arrest. Back in the chief's office, the police chief told Brown he should have known better than to blatantly exercise his free speech rights on campus without administrative approval, wrote Daniel Burnett, assistant director of communications for the Foundation for Individual Rights in Education.
Brown was standing outside of Jones Hall holding a sign trying to get student feedback on whether to legalize marijuana for recreational use, medical use or to keep it as an illegal substance.
"Some people get in trouble for smoking weed, but at Jones College, I got in trouble just for trying to talk about it," said Brown. "College is for cultivating thought and learning and encouraging civil discourse with your peers. That's not what's happening at Jones College."
Brown said he was taken to Livingston's office, where Mark Easley, JC dean of Student Affairs, arrived and reiterated the student handbook policy involving on-campus expressions.
The April confrontation came about two months after Brown said he and another man, who was not a JC student, were on campus with a large "free speech" beach ball. The two solicited students to write on the ball a free-speech expression and talked about the YAL, according to the suit.
"An administrator informed them that they were not permitted on campus since they didn't have Jones College's explicit approval," Burnett wrote.
"Students shouldn't have to seek permission — then wait three or more days — before they can exercise their First Amendment rights," said Marieke Tuthill Beck-Coon, FIRE's director of litigation. "If a ball threatens the administration so much that they call campus police, no speech is safe at Jones College."
FIRE wrote to Smith on May 16, offering assistance with bringing the college's unconstitutional policies into compliance with the First Amendment. Smith failed to respond, Burnett wrote.
"Jones College had a chance to do the right thing," said Tuthill Beck-Coon. "Instead, its leaders ignored their responsibility to uphold the First Amendment. Now the college has to answer for its censorship in federal court."
JC released a statement that read: "The college is aware of the complaint as published and promoted by a national special interest organization. Although the college has not been officially served any court papers, we understand that the issue revolves around our policies regarding student activities, organizations, and public forums. These policies have been in place not to limit student's right to free speech or assembly but to ensure that all students have equal and safe access to an environment free from hate speech; racial, gender, national origin, religious affiliation; and disability discrimination.
"Our college has a history of doing the right thing as evidenced by our 1955 Junior Rose Bowl football team traveling to Pasadena, Calif., to play an integrated football team despite local, state, and national opposition. Just as we were protecting the rights of students then, we will continue to protect the rights of our students today.
"Our mission is to teach the ideals of a democratic society, which by definition teaches the basis of free speech. This is a fundamental and constitutional right of our representative democracy that so many paid the ultimate price to ensure the freedoms we enjoy. We stand behind our actions, our policies, and our employees. We look forward to ensuring that these ideals are protected as we stay true to our mission. The college attorneys will respond accordingly upon official notice."
The lawsuit seeks a court ruling that:
• The JC Student Handbook provisions establishing prior restraints on the speech and expressive activity of students and student organizations... are invalid on their face under the First and Fourteenth Amendments;
• A permanent injunction restraining the enforcement of defendants' unconstitutional policies and practices;
• Monetary damages in an amount to be determined by the Court to compensate plaintiffs for defendants' unconstitutional interference with their rights under the First and 14th Amendments to the Constitution of the United States;
• Plaintiffs' reasonable costs and expenses of this action, including attorneys' fees;
• All other further relief to which Plaintiffs may be entitled.
The lawsuit was filed in partnership with Cody W. Gibson of Gibson & Mullennix, PLLC in Jackson, which is co-counsel with FIRE in the case.
Brown has since left Jones College and is now a student at Southern Miss.
A lawsuit represents only one side of a legal argument.