Ex-wife from Jones County confronts killer
 •
A Hattiesburg man with a history of terrorizing and abusing his family before finally shooting and killing his son in the summer of 2018 received a reduced charge in a plea deal — but not before an ex-wife and her husband unloaded on him.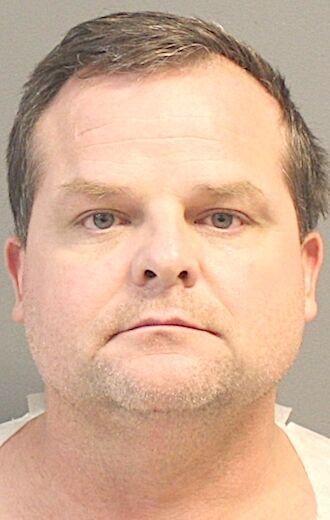 Joel Chad Graves, 48, was ordered to serve 20 years in prison after pleading guilty in Forrest County Circuit Court to manslaughter. He was originally charged with second-degree murder after firing a shotgun into the neck of his 20-year-old son Joel Scott "Scotty" Graves inside the Hattiesburg apartment they shared on Aug. 16, 2018.
But the defendant was claiming self-defense and blaming post-traumatic stress syndrome caused by his military service, and there were no witnesses to contradict his version of events. That plus the fact that his extensive criminal history couldn't be brought up in trial would make getting a conviction difficult, said the victim's mother Jessica Powell Jaramillo, a Northeast Jones graduate who now lives in Virginia. But nothing stopped her from bringing it up during his sentencing, which she had to do via Zoom. 
Chad had five children, and the victim was "the only one who ever loved and forgave him for everything" after the others "cut you off," she said as he faced the computer monitor standing beside attorney T. Michael Reed, both wearing facemasks. "He beat five wives who left him because of domestic violence. He has a long history of abusing his children, and Scott took the brunt of that abuse."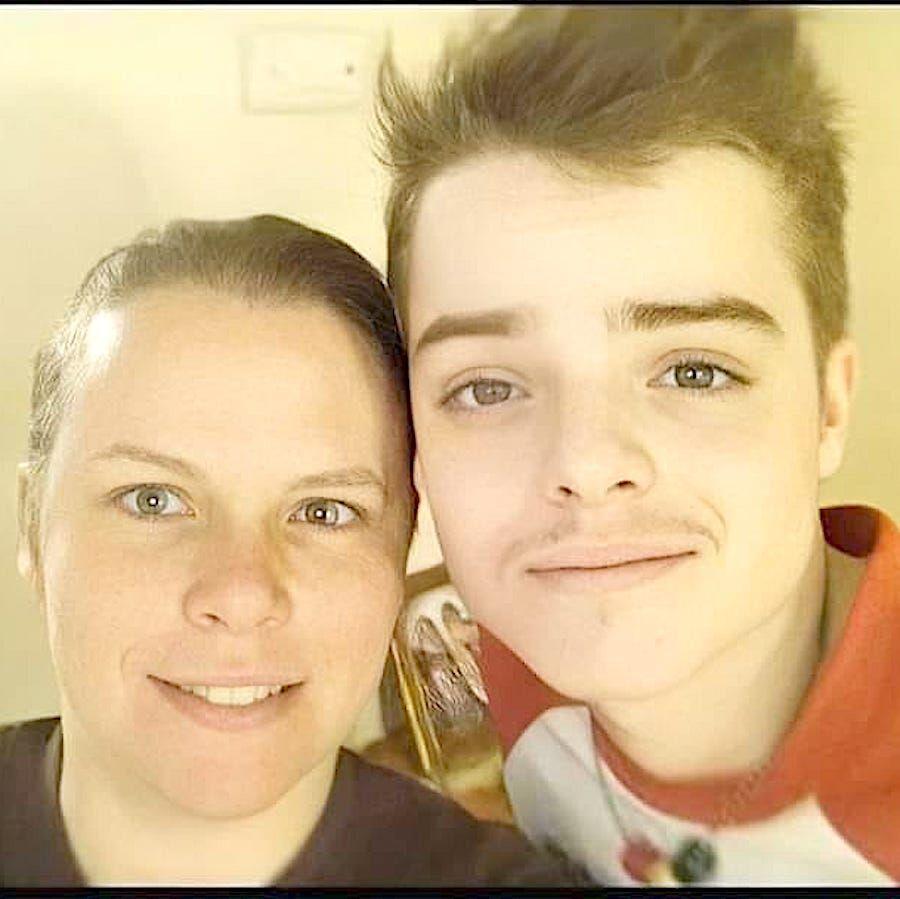 Jaramillo recalled an incident when her son was 16 and had been beaten so bad, a younger sibling was worried that his eye was "hanging out" after the defendant "held his head and kneed him in the face."
She also told about the time he tried to "push his 12-year-old daughter out of a moving vehicle," other times he pulled guns on her and his children and "pistol-whipped" them, an incident in which he held his ex-wife and children hostage in Kansas and how he gave methamphetamine to the son he eventually killed.
"He's been allowed to abuse people — mostly women, children and vulnerable adults — with absolutely zero remorse or consequences," she said. "It's always someone else's fault … but he is the common denominator."
If her son were alive today, he would forgive his dad, because he always did, Jaramillo said.
"I begged him not to go back, but he said, 'He's my daddy and I love him,'" she said, her voice cracking with emotion. "In a way, I guess this is the only way Scott would be free from Chad's grasp.
The defendant is "a violent man and, given the opportunity, will continue to hurt and victimize people," she said, adding that he "loves to torment" others. Her son was "the opposite" of that — loving and forgiving, she said.
"I see his friends getting married and having children," she said. "Scott will never have that. Chad stole that from all of us."
Jaramillo and her other children have suffered "some form of PTSD from this life-altering event," she said. "It broke me, and I will never completely heal."
She concluded by speaking directly to her son's killer: "Chad, you will have to stand at the foot of God, and He will lay all your sins out. I truly pray that you are paid back for every tear, bruise and broken bone that you caused."
    Her husband of 15 years Eric Jaramillo added, "I sincerely hope you feel a fraction of the victimization you've inflicted on others … If Scott did hit you, I wish he'd never stopped. I'm glad he stood up to you. You preach family and loyalty, but not a single day have you lived it. Enjoy your stay."
Forrest County District Attorney Lin Carter told Judge Jon Mark Weathers that the father and son had gotten into an argument that fateful day and the son left the apartment. When he returned, the defendant was asleep in bed. The two began "fighting over a shotgun" and the father "overcame the son," who was lying on the floor when his father "racked the shotgun, looked at his son down the barrel and pulled the trigger." Pellets lodged in his neck, and the defendant dialed 911, but his son did not survive. 
When the judge asked Graves if he committed the crime, he said, "I did, your honor."
At a preliminary hearing, Detective Erik Herrin of the Hattiesburg Police Department testified that Chad Graves was standing outside Breckenridge Park Apartments with "blood on his hands and head" when police arrived. He told investigators that he and his son had been arguing and that his son had hit him on the head. The victim's body was on the floor of the apartment and the shotgun was propped up against a wall near the bedroom door.
The defendant claimed self-defense and there was some question as to his competency to stand trial because of the PTSD he claimed related to his military service.
If convicted of second-degree murder, Graves could have faced life in prison. He received the maximum sentence for manslaughter — 20 years — and was ordered to pay a $10,000 fine when he is released from the full-time custody of the Mississippi Department of Corrections. That day will be too soon, his mother said, noting that Graves will receive credit for the nearly four years he's served in the Forrest County jail and could be released in only six years or so.
"I'm devastated and heartbroken and feel like I'm letting Scott down," she wrote. "I have fought so hard for justice. But at the end of the day, we have to weigh how likely it would be to get a conviction. Scott is seen as the aggressor and Chad supposedly acted in the heat of passion. The justice system isn't for victims, it's for the criminals.
"They will run Scott's character through the mud but are not allowed to bring up anything from (Chad's) past at all … Chad's ultimate punishment won't come this side of Heaven. He will pay when he stands before God, and no prison is worse than the judgment of God. All of the pain and hurt he has caused in this life will be brought before God. He can't hide his sins from Him like he can from the courts."
She grew up on a farm just off Highway 15 South with her parents Robin and Paula Powell and graduated in 1998 from Northeast Jones, where she was a standout member of the Future Farmers of America. She detailed incidents of domestic violence she endured with her ex-husband over the years — the time he pushed her head into a hot frying pan, and when he smashed a ceramic coffee cup into her face and strangled her and another time he put a .38-caliber handgun in her mouth and pulled the trigger — after unloading it, unbeknownst to her. 
"He unplugged the phone and took it with him to work," along with the only mobile phone they had, she said. After one beating, she went across the road from their home near the Wayne County line to call the Jones County Sheriff's Department. He was arrested at least three times for domestic violence here.
"He always ended up in a mental hospital," she said of Graves, adding that his family was "connected" to officials in law enforcement and the judicial system. "It's not what you know, it's who you know."
The final straw came when little Scott was 4. He saw that his mommy was being hurt and stepped in to try to stop it, his mother said. His father "slapped him on the back," she recalled. 
As they were making their getaway, Graves jumped in front of the vehicle and mouthed the words, "I will kill you," she recalled. "I just closed my eyes and gassed it."
That date was forever seared in her memory. It was Aug. 17, 2001.
After her years as a housewife, she joined the U.S. Army at 25 and was stationed in South Carolina then Virginia. Her husband was an officer in the U.S. Navy and she was in school to get her degree in nursing. 
The children would often cut short their visits with their dad because of his unpredictable temper and come home to their mother early, she said.
"Then he would say he was getting treatment," and they would give him another chance, Jaramillo said.
Despite his history of domestic abuse and treatment for mental illness, her ex-husband was still on active duty with the Army, she said, and he was never forced to give up his extensive gun collection.
Her children came back to Virginia to stay with her, but in December 2017, Scott returned to Mississippi.
"His grannie was dying, and he was very close to her, so he wanted to be there for her," Jaramillo said. His dad had reached out to him in an effort to make up, too, she said.
"Chad said he'd buy him a car and get him a job," Jaramillo said, and his son took him up on the offer.
Scott worked at a horse rescue mission in Virginia, and he loved hunting and fishing and anything outdoors.
"In our last conversation, he told me he had decided he wanted to be a game warden," Jaramillo said.
Jaramillo was caught off guard when the plea deal was proposed last week, and she didn't have time to make it back to Mississippi for the court hearing, which was disappointing, she said. Her faith in eternity is helping her deal with it all.
"I know Scott would want me to forgive him, and I'm working on it," she said. "I also know Scott would want to see him again one day, so I pray for peace and forgiveness in my heart and that he finds his way to Christ and is truly remorseful for what he has done."
Since her son's death, Jaramillo has become an advocate for domestic abuse victims. His tragic death is an example of how the abuse can escalate, she said
"There are resources out there that are available," she said. "They don't have to stay with someone they love just because they are family. If his story can save one family, one woman, one kid, that is all I can ever ask for in this world."