The Jones County Sheriff's Department is warning the public about a dangerous violent sex offender who is on the loose.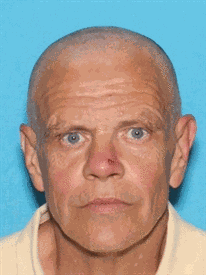 The JCSD said Michael Joe Whitaker, 49, is considered a serious threat to public safety, the JCSD said. Whitaker has committed sex crimes in several states and is a child predator.
Whitaker has been placed on the FBI's National Crime Information Center (NCIC) and the U.S. Marshals Service is being requested to join the hunt for this absconded sex offender. 
Anyone with knowledge on the whereabouts of Michael Joe Whitaker is asked to call 911, JCSD at 601-425-3147 or Jones County Crime Stoppers at 601-428-STOP (7867).