Scholarship worth $80,000 for education, travel for 10 years, access to leaders
 •
Juan Johnson of Laurel received a prestigious scholarship for rising college juniors who plan to pursue a career in public service, The Obama Foundation and Airbnb announced.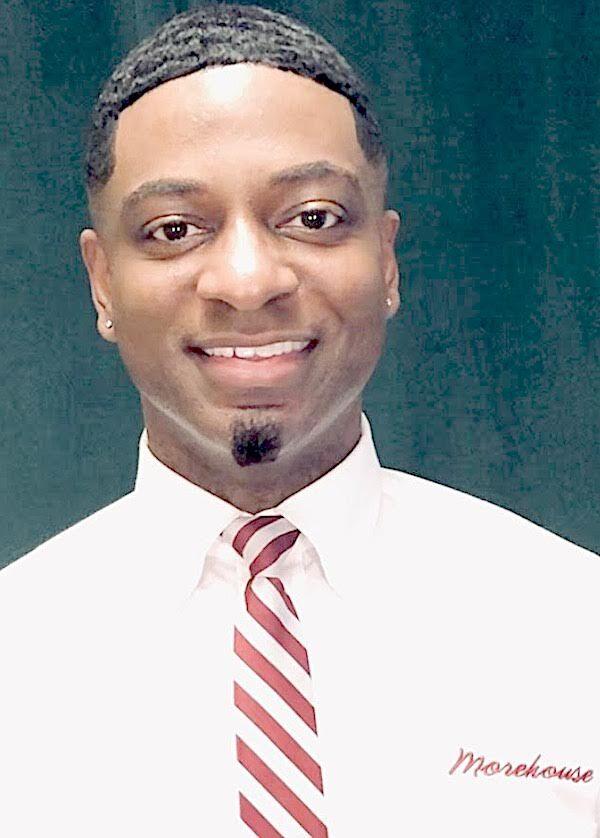 Johnson is part of the inaugural cohort of 100 Voyager Scholarship recipients "from every corner of the country who share a curiosity about the world and the conviction to want to make positive change within it — just like the scholarship's founders," according to a press release about the honor. He is the only scholarship recipient from Mississippi.
As a future public health dental professional, Johnson wants to provide quality dental healthcare access to all people, and he is passionate about community well-being, sustainability and global oral health awareness. Leadership, service and family are core elements of his motivation to pursue a career in public service. 
"My focus is in innovating public health dentistry, sustainability, and technology," Johnson said. "I plan to provide quality dental health care access to all people." 
He attends Morehouse College in Atlanta and studies chemistry and pre-dental studies.
"Michelle and I know that change only happens when ordinary people get involved, get engaged and come together to create it," former President Barack Obama said. "These young Voyagers believe in a fairer and more inclusive world, and they're ready to help us address important challenges in new ways. I can't wait to see what they accomplish through public service." 
Funded by a $100 million personal contribution from Airbnb CEO Brian Chesky to the Obama Foundation, the Voyager Scholarship is a two-year program for students in their junior and senior years of college.
"Through their stories, it's clear that each of these Voyagers has a commitment to serving their communities, a deep curiosity about the world and big plans for the future," Chesky said. "Traveling to new places and connecting with new people will help them turn those plans into reality, and I can't wait to see where they go from here."
Voyagers will receive:
• Up to $25,000 per year in financial aid for their junior and senior years of college. This financial aid should alleviate the burden of college debt so that students can afford to pursue a career in public service. 
• A $10,000 stipend and free Airbnb housing to pursue a summer work-travel experience between their junior and senior year of college. The students will design their own voyage to gain exposure to new communities and experience in a chosen field. 
• After graduation, Airbnb will provide the students with a $2,000 travel credit every year for 10 years, totaling $20,000. This will allow students to continue to broaden their horizons and forge new connections throughout their public service careers.
• Students will be invited to a fall convening to help define their public service voyage. At this year's gathering ,they will meet with Obama and Chesky to discuss the role of empathy and understanding in leadership and public service. They'll also hear from guest speakers on different approaches to service and connect with other scholarship recipients.
• Throughout the program, students will be invited to an ongoing speaker series, giving them access to a network of leaders. This network of leaders will expose them to new areas of service and innovations happening in their fields. After graduation, they will join the Obama Foundation's global community, providing them with Foundation resources and programming.
The inaugural cohort of Voyagers represent 35 states and territories and 70 colleges and universities. "They are an inspiring group of young people who are eager to bridge divides and take on the world's biggest challenges," according to the press release.
"The Obamas and Chesky believe that exposure to new places and experiences generates understanding, empathy and cooperation, which equips the next generation to create meaningful change. It's why the Obamas and Chesky came together to create the Voyager Scholarship — to shape the next generation of leaders like Juan."
For more information about the Voyager Scholarship, visit obama.org/voyager-scholarship.