'Mother of the Year' charged with 'sucker-punching' umpire; officials say behavior will not be tolerated
•
Laurel city officials are crying "foul" after a Hattiesburg woman ambushed an umpire in the parking lot of the Sportsplex and "sucker-punched" her after a youth softball game on Saturday evening.
Umpire Kristi Moore of Ellisville got a black eye, and the woman who was accused of assaulting her — Kiara Nichelle Thomas, 32 — was handcuffed, arrested and charged a short time later.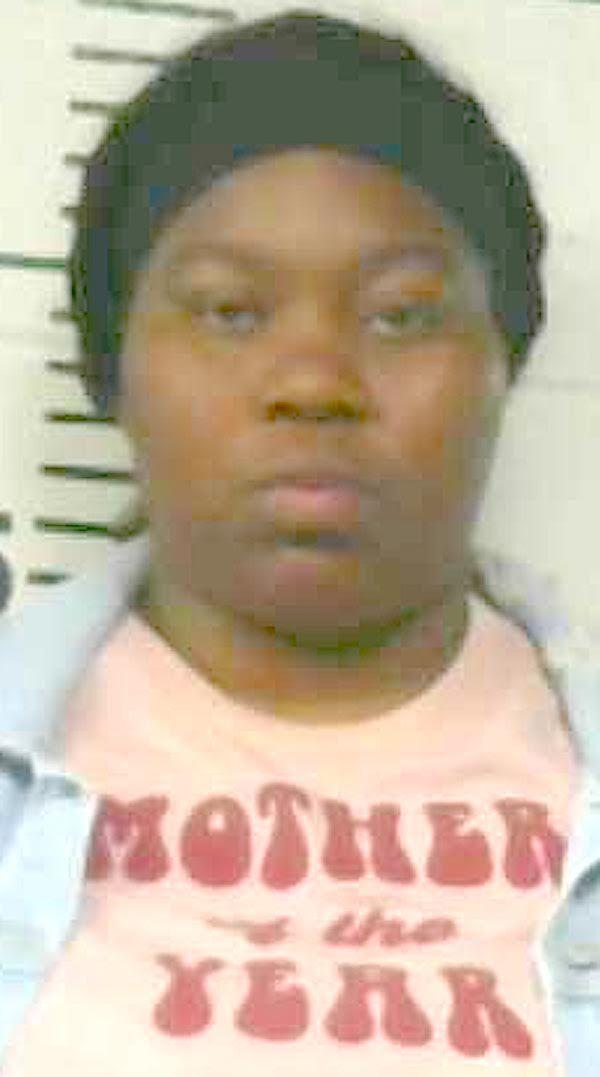 Thomas was charged with simple assault — a misdemeanor — fined $422.25 and released after being arrested by Laurel police less than 20 minutes after the report. She left the Sportsplex on Saturday evening just after 7, and Officer Patrick Dickerson of the Laurel Police Department stopped the vehicle fitting the description of the assailant on Hillcrest Drive, just before the driver got on Interstate 59, presumably headed back to Hattiesburg.
"This is completely unacceptable behavior," LPD Chief Tommy Cox said. 
Yelling at referees in youth sports is bad enough, Cox said, "but to physically assault someone is something we're not going to tolerate. It's always going to end in handcuffs. We take this very seriously."
Moore took to Facebook on Sunday to share a photo of her eye and to tell what happened to her: "I got punched coming off of a field last night. There is no excuse for this. Umpires are not perfect. We never will be. But guess what. No one is.
"The next time you go to a tournament and you only have one umpire on the field, This is why. When you have brand new umpires on the field that may not know everything they should know yet, This is why. When the day comes that your kid can't play a ballgame because there are no longer officials to call it. This is why."
Laurel is known for having some of the best youth sports facilities in the nation, regularly serving as host for the Dixie Youth World Series at the Sportsplex among a host of other tournaments and events.
That's in stark contrast to what happened there Saturday, Parks and Recreation Director Elvin Ulmer said. Anyone coming into Laurel to stir up trouble is in for a rude awakening, Ulmer said.
"We will not tolerate physical assault on anyone at any of the city's facilities," Ulmer said. "We had over 2,000 people coming and going through the Sportsplex this weekend, and this was the only person to cause trouble. But like they say, it only takes one bad apple.
"We strive to have a family-friendly environment at all of our facilities. If you come into Laurel wanting to cause problems, you are going to be dealt with. We will make an example out of you. To assault an official for any reason is unacceptable. This is not a reflection on Laurel or how events unfold at our facilities. It is just not tolerated."
Thomas reportedly waited in the parking area and punched Moore as she approached her vehicle.
The misdemeanor "is not enough" of a penalty, Cox said, but it's all the law allows for since no weapon was used and the victim's injuries weren't serious. Proposed bills have been presented to the Legislature to make assaulting youth sports officials a felony, but past proposals have died in committee.
Thomas will be banned from attending any Laurel Parks and Recreation events and properties from now on, Cox said.
"We want everyone to feel safe at the Sportsplex, and we're going to do our part to make sure they do," Cox said. "If she wants to come over here acting like that, she can stay in Hattiesburg."
Cox and Ulmer emphasized that assaults like the one that occurred on Saturday are rare, and they're going to do their part to keep it that way. They hope that Thomas' punishment will serve as an example to would-be troublemakers.
Thomas — wearing a "Mother of the Year" T-shirt in her LPD mugshot — didn't sound repentant in a Facebook post she made about the incident. She posted, in all caps: "I do not play that disrespectful s - - t and I will not let you make it once you cross that line. And nobody can ever make an example of me. A misdemeanor that Im gone beat … f- - k yall thought."
— Mark Thornton contributed to this report