Body of missing woman found at former Camp Sister Spirit
Convicted felon denied bond; lover faces charge of hindering prosecution
A woman who was reported missing more than two weeks ago was found dead, and the man and woman she was in a relationship with are facing felony charges after an intensive multi-agency investigation that was led by the Jones County Sheriff's Department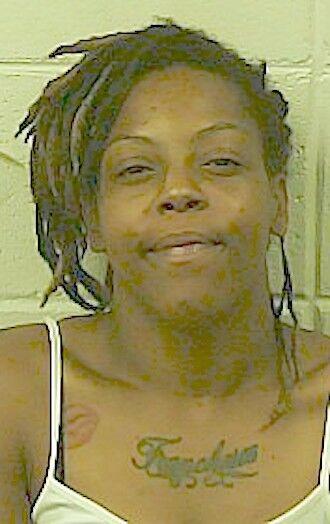 After the body of Iran Danyell Little, 30, was recovered from a rural area off Eastside Drive in Ovett — site of the old Camp Sister Spirit — David "DJ" Pepper, 36, was charged with first-degree murder and Daphnie Nicole Shelby, 37, was charged with hindering prosecution.
The suspects and victim were a "throuple," and Little was last seen at the site in Ovett in mid-January, said Capt. Vince Williams of the JCSD. After Little's uncle filed a missing person report on Feb. 2, the JCSD posted her photo on Facebook and put her information out on the National Crime Information Center database. 
"When 50,000 people see a post, and you don't get anything … and she hasn't contacted anyone at all, not even her family or children … you get a gut feeling," Williams said. "About 90 percent of the time, you hear something within two hours after posting something like that, but on this one, we got nothing. It was like she fell off the face of the Earth."
Williams talked to 10 to 15 people and got information that led him to believe it could be a homicide. He "started ruling people out" and it was "narrowed down to four, then two" possible suspects. So he got a search warrant for two properties affiliated with Pepper and Shelby and the body was found on Wednesday — a day after the two suspects were taken into custody at the Ovett property.
The body was found "near a pond" on the property, Williams said. It's believed that Little was killed in mid-January, but no cause of death was released and no murder weapon had been recovered "yet," Williams said. No motive was released. Investigator Brad Grunig of the Jones County District Attorney's Office assisted along with the Mississippi Bureau of Investigation and the Jones County Coroner's Office. Beat 3 also responded to the scene, indicating that heavy machinery might have been needed to get to the body.
Both suspects made their initial appearances before Judge Grant Hedgepeth in Jones County Justice Court on Thursday afternoon. He denied bond for Pepper, who has a felony conviction on his record and is facing up to life in prison if convicted of this most recent charge.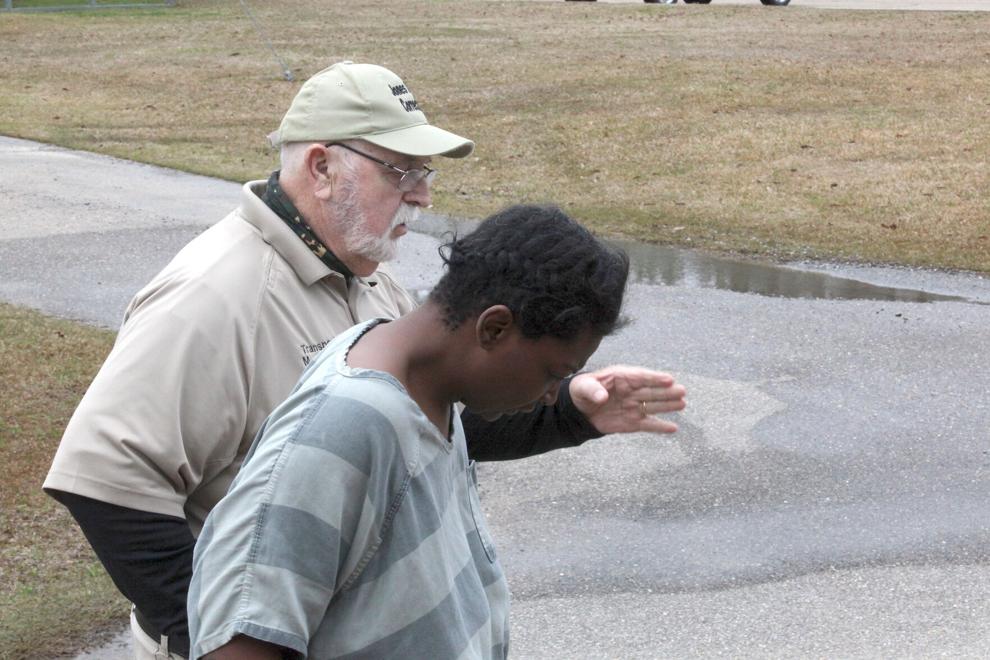 Shelby's bond was set at $5,000 for the hindering prosecution charge and she owed $3,000 in fines for past misdemeanors, according to court records. She posted bail and was released from the Jones County Adult Detention Center that evening with a warning from the judge to have no contact with Pepper.
Pepper told the judge that he is a self-employed construction worker who was working for FEMA in Soso making $7,000 per month "until my truck got stolen." He said he sold a house and 30 acres his mother left him, which left him with about $40,000, but paying off the house, truck and medical bills "just about ate that up," he said. All that's left to show for it is a camper he keeps on that property on Ira G. Odom Road, he said. Because of that, he claimed indigent status, meaning he qualified for a public defender. Hedgepeth appointed Cruz Grey to handle his case.
Pepper said that Shelby is his fiancée and he has one child from a previous marriage. Asked about the connection between the suspects and victim, Williams said that they were "all together" in a relationship as a "throuple, but (Little) was more of an outsider."
Pepper laughed and joked with Sheriff Joe Berlin as he was being escorted to his initial appearance. Afterward, when a reporter asked Pepper if he had anything to do with Little's death, he said, "No." When asked why he thought he was being charged, he said, "I don't know, I ain't a lawyer."
Before being taken back to his cell, he turned to the reporter and said, "Have a nice day."
Shelby told the judge that she has two children and she and Pepper were staying at the property off Eastside Drive and "helping keep the grounds."
Anyone with information about the case is asked to call the JCSD at 601-425-3147 or Jones County Crime Stoppers at 601-428-STOP (7867).
Camp Sister Spirit made national news in the 1990s as a lesbian retreat that was experiencing bigotry from local businesses and residents and even faced a lawsuit trying to force it to relocate. But a followup story 10 years later showed that the local community had learned to accept them. The Camp Sister Spirit Facebook page now shows that it is "Permanently Closed."