Ellisville, Sandersville keep mayors, Cahill wins Soso
Standing outside of the City Council chambers on the third floor of City Hall, a relieved Johnny Magee said "the rumor of my demise was premature."
Magee won a heated race against Miranda Beard and two others to serve a third term as mayor of Laurel. In unofficial results, Magee received 1,850 to 1,344 for Beard. The new term will begin July 1. There were 27 absentee ballots outstanding at press time — not enough votes to change the outcome.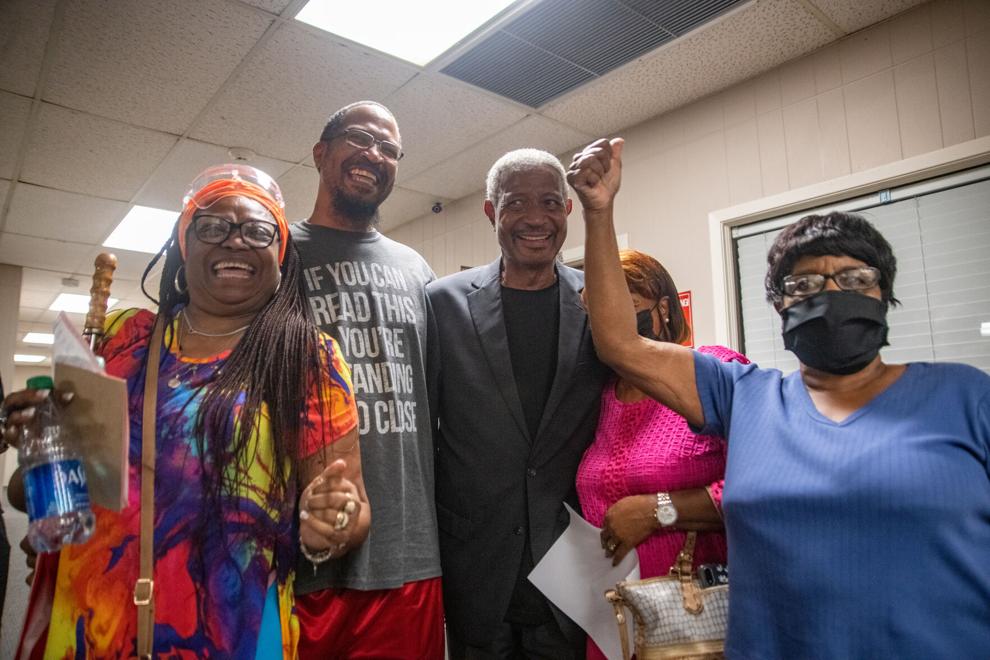 As to what he would do in this third term, Magee said, "Same thing we've been doing — I will fix the streets because that's what people keep saying they want and I heard a lot of other things that people are concerned about and we will be working on those, too."
Although he is grateful that the campaign is through, Magee said he planned to be "back to work at 8 a.m." on Wednesday.
Beard's campaign said that it was an honor to meet Laurel residents while going to different areas of the city. She thanked residents for their support.
"We congratulate the mayor and his win, but 49 percent of citizens voted for a new direction," said co-campaign manager Kevin Dearmon. "There is still a divide in the city of Laurel."
Dearmon said in four years, Beard could consider another run at the mayor.
"While we don't know what the future holds, this will not be the last time Laurel sees Miranda involved in politics," Dearmon said. "We still have a long way to go to help those who may have feel forgotten in this city or left behind."
Kim Page finished third with 328 votes and Anthony Hudson finished fourth with 93.
In the City Council Ward 1 race, incumbent Independent Rev. Jason Capers defeated challenger Ernest Hollingsworth, 302-173, to win a second term. Capers thanked everyone who supported him.
"I plan to work on more street repairs in our area and do all the practical good that I can by serving the community," Capers said.
In Ward 7, Shirley Keys-Jordan defeated Narsett Wilkins and Andrew D. Robinson to win the seat. Keys-Jordan had 205 votes to Wilkins' 151. Robinson received 97 votes.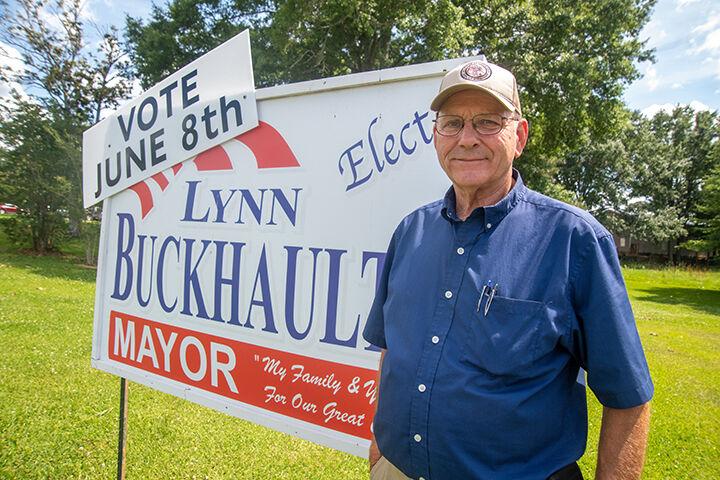 Incumbent Ellisville Mayor Lynn Buckhaults earned a second term in office by defeating Jalen Lindsey, 335 votes to 222. The tally is unofficial.
Buckhaults has served as mayor since 2016 and worked in the private sector of business for more than 45 years. His goals for the city include continuing infrastructure improvements and running a fiscally responsible administration.
"I'm appreciative and thankful for everyone who came out, and now it's time to continue on," Buckhaults said. "We've got some projects ongoing right now in the works — the downtown project and a few others we need an engineer on."
Buckhaults said he appreciates those who voted for him and he looks forward to serving Ellisville another four years.
Lindsey, 24, is working on his bachelor's degree in criminal justice at William Carey University. Lindsey is an Ellisville native who graduated from South Jones High School.
Lindsey said although he was not successful in the race, he "made them sweat."
"We put some fire under them," Lindsey said. "We didn't win — we didn't pretty much lose. I believe that, prayerfully, this has awakened the people. I've learned through this election that a majority of our city does not know much about the political process."
In the Ward 1 Alderman race, Jeffrey Williams defeated Dominique Evans 111-24. Ola Mitchell won another term as alderman-at-large by defeating Lisa Marsh Rogers 329-192. Aldermen Aaron Heidelberg, Carson Graham and Chris Hall did not have opposition.
Incumbent Mayor Bob White defeated Kenneth J. "Ross" Manns, 119-58. In the race for alderman, Darlene B. Hill, Harmon Hill, Tony O. Helton, Walter H. "Buzz" Jack and Max Sanders finished in the Top 5 to secure seats on the board. Robby Scarbrough finished sixth, three votes behind Darlene Hill, for the fifth spot.
Ross Manns, 38, has been the owner of Ross Cattle Company in Sandersville for 13 years. Manns ran a campaign on the state of Sanderville's water supply and drug use in the city.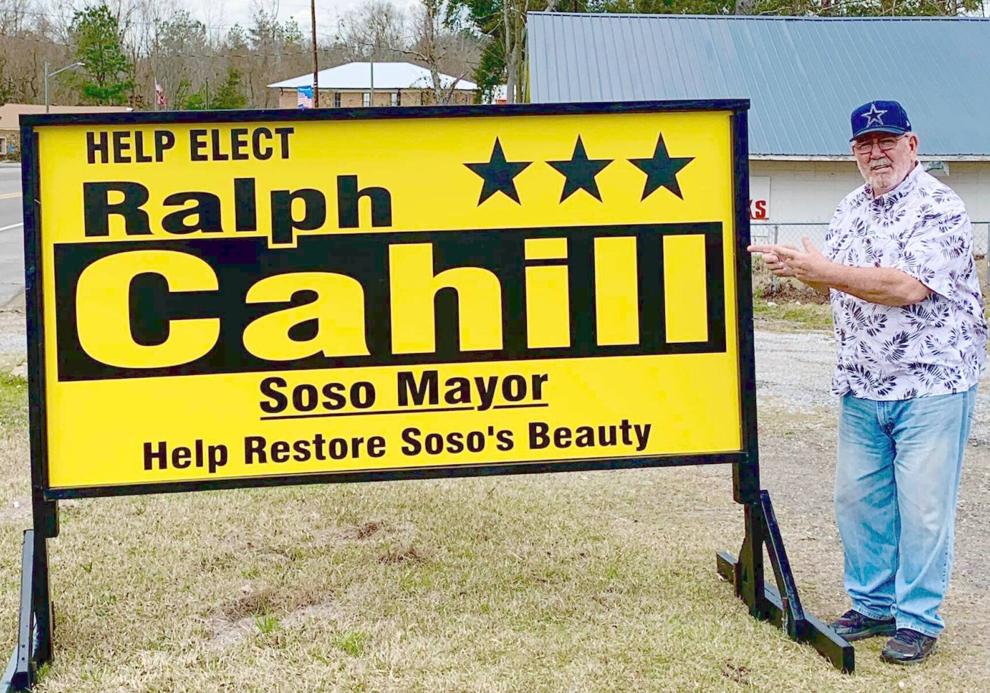 Incumbent mayor Mike Moore was defeated by Ralph Cahill Jr., 90-51. Cahill is the owner of Southeastern Fundraising and is in his 40th year in business. He said he will not take the $9,000 annual salary and will instead invest it back into "the beautification of Soso."
His top priority for his first term as mayor is to get a grocery store in town since the only grocery store was destroyed by a tornado Easter 2020.
Moore, 60, is a school district administrator in Smith County School District and served as the Jones County Public Works director for 12 years. Moore had served as mayor of Soso for 20 years.