UPDATE
A mistrial was declared Friday afternoon in the case of an Illinois man accused of  hitting and dragging a Jones County Sheriff's deputy with his vehicle while fleeing from a traffic stop.
A jury of five black women, four white men, two white women and one black man at first came back deadlocked at 7-5 after about two hours of deliberation.
After being sent back to the jury room to deliberate some more, the jury came back an hour later split 9-3. Jones County Circuit Court Judge Dal Williamson then declared a mistrial and reset the trial date for April 12 for Demetrius Nabors, 28.
"Of course I'm disappointed but hopeful next time we will get a verdict," Assistant District Attorney Kristen Martin said.
Attorney C.J. Lawrence III of Hattiesburg, Nabors' defense attorney, said he was relieved but only slightly.
"I know that Demetrius was out in a bad situation," Lawrence said. "I would like to see justice served for everyone involved. After observing the situation, justice did not look like the charges forwarded to the jury."
---
Read the original story here
An issue that has divided the country also divided Jones County jurors this week.
The jury — made up of five black women, four white men, two white women and one black man — was split 7-5 after two hours of deliberation in a case involving a white Jones County deputy and a black driver from Illinois who was accused of hitting and dragging the officer with his vehicle on a rural country road during a traffic stop.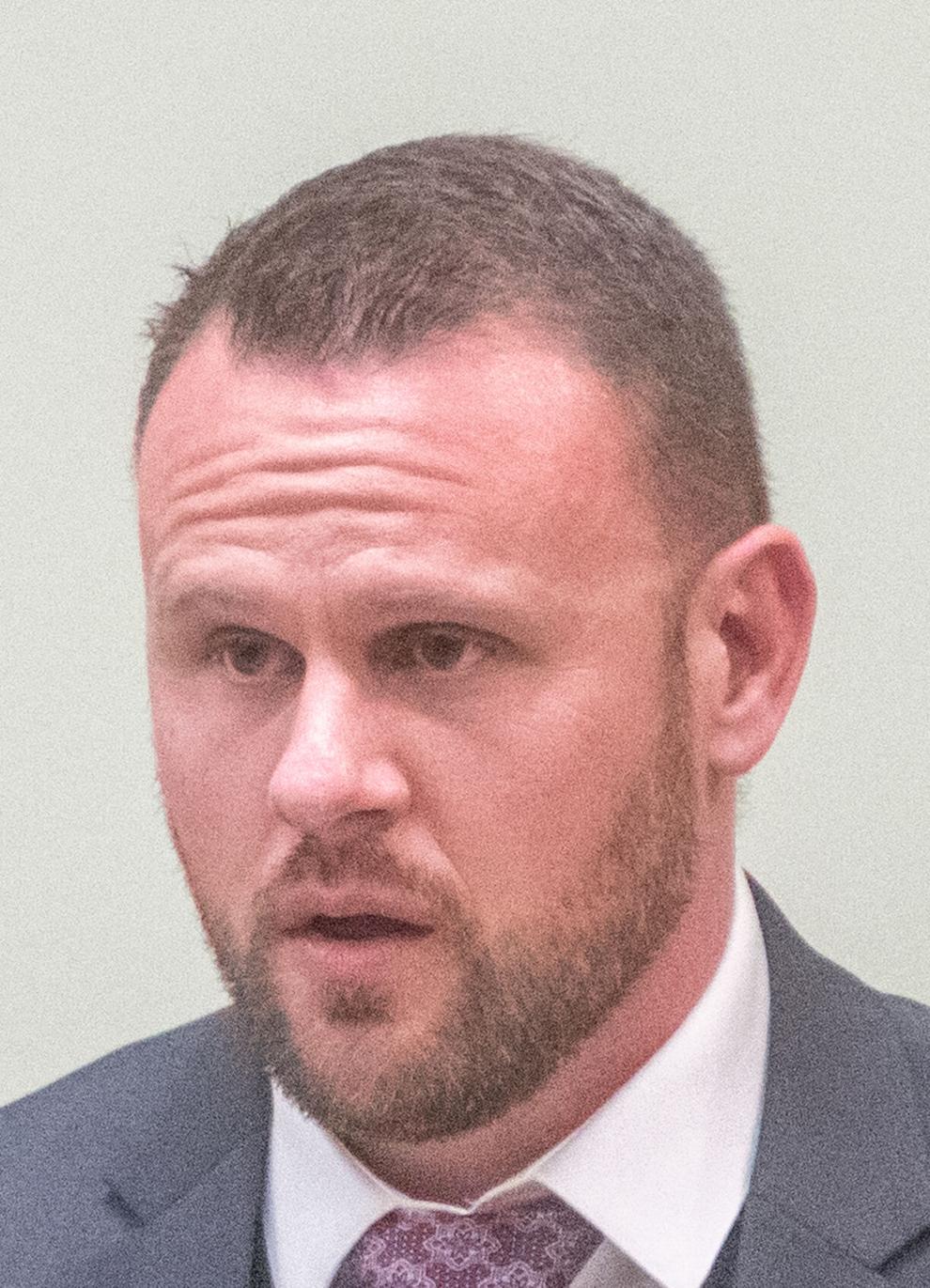 Demetrius Nabors, 28, of Joliet, Ill., testified that he lost several of his friends to police violence in Chicago, and that his actions of dragging and striking Deputy Derick Knight with his vehicle during a traffic stop were not intentional.
"Being a young black man, that's something we deal with daily, police killing us," Nabors testified.
Nabors was lost when he was pulled over by Knight Sept. 20, 2020 on Sandersville-Sharon Road after taking a wrong turn, he said. Knight, unable to see inside the vehicle, asked Nabors to open his door since his window didn't work. Nabors said he felt unsafe and asked for a "white shirt," meaning a shift supervisor. The encounter was captured on body-cam and dash-cam video, both of which were played numerous times for the jury.
"That's the beauty of this case," Assistant District Attorney Kristen Martin told the jury. "It's all on video, and you don't have to take someone's word for it."
Nabors was defended by attorney C.J. Lawrence III of Hattiesburg. He noted that 2020 was the year "police murdered Ahmaud Arbery, Breonna Taylor and George Floyd." That's why Nabors was scared at the scene and in an unfamiliar place, Lawrence told the jury. Arbery was not shot and killed by police, but by three Georgia men who were all found guilty of murder.
"Demetrius Nabors asked twice for a white shirt to the scene because he did not feel safe — he was afraid," Lawrence said. "Demetrius asked for a supervisor because he did not feel safe. He did not purposely try to hurt Derick Knight that night."
Nabors was swerving all over the road, as shown in footage, so Knight pulled him over. Knight testified he saw a gun in the vehicle, while Nabors testified there wasn't. Knight asked for Nabors to step out of his vehicle to conduct a sobriety test, and the situation drastically changed. Nabors attempted to shut his door and dragged Knight, causing the deputy's right shoulder to separate and compression fractures to his T2, T3 and T4 vertebrae. It was not determined over the course of the trial whether a gun was in the vehicle.
Knight testified he heard a gunshot while Nabors attempted to get away. Knight fired one shot at Nabors' vehicle and missed. Knight was left in the roadway as two bystanders assisted him while he waited for medical personnel to arrive. Nabors' Buick LaSabre struck the pickup as he sped away, according to testimony.
Nabors might have been afraid that night, but not of Knight, Martin said.
"He was afraid of going back to jail because he was a felon that had a firearm in the vehicle when he backed that car out with a deputy sheriff with him," Martin said in her closing argument. "If that's not extreme indifference to life, I don't know what is."
Judge Dal Williamson ordered the jury to continue deliberating into the afternoon. Look for the verdict online and in Tuesday's print edition.