A Laurel man who was already in trouble with the law is facing another felony after ramming an officer's vehicle in an attempt to get away on Sunday night.
Derrick Grace, 38, was charged with aggravated assault on a police officer with a weapon after he was tracked down and apprehended a short time later. That will be added to his charge for sale of a controlled substance.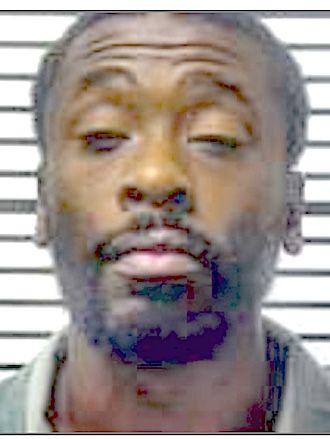 Lt. Jake Driskell of the Laurel Police Department attempted to stop Grace in Queensburg just after 10 p.m., but when he did, Grace drove a 2007 Jeep Liberty into the front driver's side of Driskell's police-issued Dodge. 
Both Driskell and LPD Chief Tommy Cox said that the collision "was intentional." Grace made it about two blocks farther before he "bailed out and hit the woods" between Pearson Street and Ellisville Boulevard, Driskell said. Driskell was not injured, he said.
Cpl. Doug Shepherd of the Jones County Sheriff's Department brought his K9 Zedd and found Grace "hiding in a ditch," Driskell said.
"We appreciate the (sheriff's department) helping us out," Cox said.
In addition to the two felonies, Grace was also charged with resisting arrest and he had three outstanding misdemeanor warrants. He was expected to make his initial appearance in Laurel Municipal Court on Monday afternoon.
In an unrelated matter, a suspect the JCSD had been seeking after a drug raid in Jasper County is now in custody. Terence Robinson, 23, of Louin is in the Jones County Adult Detention Center charged with felony conspiracy to commit a crime and sale of a counterfeit substance. He was arrested Friday afternoon, according to the jail's website, and is being held on $25,000 bond. No other details were provided.