Sumrall calls out sheriff for strip-searching Sennes, shootout in Shady Grove and business dealings
•
Ask Paul Sumrall why he's running for sheriff, and he doesn't mince words.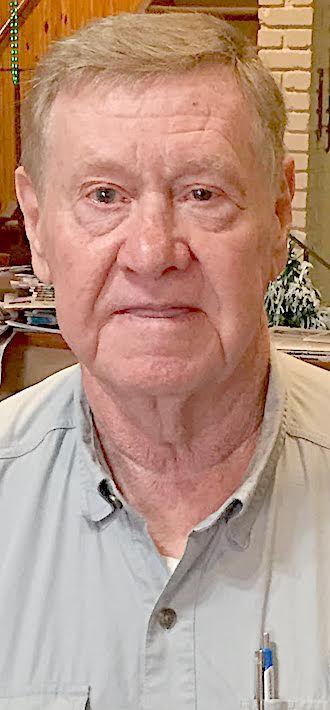 "We've got to have a change from Alex Hodge," he said of the three-term sheriff, "or he's going to bankrupt Jones County."
Sumrall was in the cultured marble business for nearly a half-century, and now he's ready to come out of retirement and rock the race for sheriff.
"I don't have any law enforcement experience. I'm a businessman," the owner/operator of Sumrall Custom Marble said. "I'm interested in helping the taxpayers of Jones County, the old people and the kids."
Sumrall has worked as a security escort for the governor's office and has worked on personal security details for other dignitaries who come to the state, including former Republican presidential candidate Mike Huckabee. He's also a Shriner and a Mason.
"I've got a lot of law people ready to go in," he said, adding that he plans to keep some of the current staff in the department. "I will take care of the business part and let them take care of the law enforcement."
A tall, fit-looking 71-year-old man from Shady Grove, Sumrall cuts an imposing figure, and he wants to cut the figures in the JCSD budget, too. Hodge's request for $8 million to run the department — up from the $5.5 million he was allotted the year before — is one of the things that made Sumrall want to get involved.
"I think I can cut the budget," Sumrall said when asked if he would request more money in the sheriff's department budget from supervisors. "What do we need all of these cars for?"
Sumrall said he recently counted 32 cruisers that weren't being used. Hodge has said that only three deputies are on patrol at a time because of budget restrictions imposed by supervisors.
The other issue that sparked Sumrall to get involved was Hodge's raid on Lyon Ranch Road. More than 80 dogs and cats — many of which had been deemed unadoptable and were being housed there to avoid euthanasia — were seized by the Humane Society of the United States, with the help of Hodge and the JCSD. Property owners Mary Ellen and Lt. Col. David Senne were arrested, strip-searched and paraded in front of cameras after being charged with a misdemeanor animal cruelty.
"That was handled completely wrong," Sumrall said. "This ol' country boy has enough sense to know that. They needed help … not to be arrested and strip-searched. That hurt Jones County."
Another issue he's passionate about is the shooting of Lt. Tony Stiles after a standoff in Shady Grove in the summer of 2012 at the home of registered sex offender Neil Newcomb. Sumrall said he is close to some people who were involved, and the leadership failed Stiles. He defied the odds and survived but, he was forced to retire and still suffers from debilitating medical problems.
"At 5 p.m., they had (Newcomb) in their sights, and they could have taken him out," Sumrall said, noting that Newcomb had already killed one person and shot two others while holding hostages. "(Snipers) were waiting for an answer, but (Hodge) wouldn't do it. Tony has gone through all of that suffering — he just had another major surgery — and it didn't have to happen. I blame Alex for that. That was another mistake. A bad mistake."
Sumrall also said that the chief law enforcement officer in the county is is "breaking the law now," with the operation of his business B-Clean. He points to a guide for candidates from the state Ethics Commission that states candidates for public office "may not be able to contract, subcontract, sell or buy with/to/from the public body, directly or indirectly."
The salary for the sheriff is $100,000, and that job should demand the full attention of the person holding the office, Sumrall said.
Sumrall also "hates the drug problem," and wants to concentrate on that.
"I want to work with our kids to keep them off drugs," he said. "A lot of them need our help."
Sumrall described himself as "100 percent Republican," and he will be conservative with the department's budget, he said. 
"I believe in telling the truth," he said. "I know just about everyone in the county. I'm not trying to be on TV. My intention is to be the best sheriff that Jones County ever had."