A Texas man was in custody Monday morning after a standoff that lasted more than 10 hours at a business near the Hattiesburg-Laurel Regional Airport.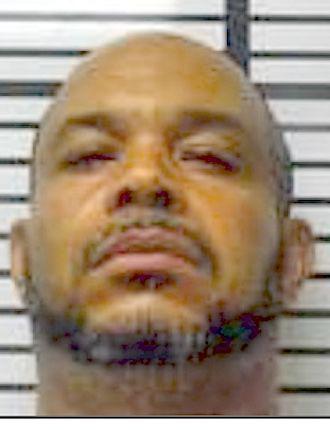 John Clark, 41, of Tomball, Texas, was charged with kidnapping and commercial burglary, according to the Jones County Sheriff's Department's jail website.
Volunteer firefighters from South Jones, a tactical medical response team, EMServ Ambulance and the Jones County Emergency Management Agency were posted at the entrance to Superior Drive shortly after the report about an armed man being inside Flowers Bakery was reported around 8:30 p.m. Sunday.
Several JCSD deputies and two of the department's armored vehicles, Mississippi Highway Patrol troopers and department videographer Jessica Welborn were all seen being allowed to go to the scene with their headlights off between 9 p.m. and midnight. Sheriff Alex Hodge reported on Facebook Live that the suspect was in custody around 7:30 a.m. Monday. Details of the capture were not available before press time.
A hostage made a daring escape before the suspect went into the building. Michael Thomas Jr. wrote about his harrowing experience on Facebook, saying, "I thought for sure I was gonna die."
Thomas had gone to get some food and was sitting outside the business, where he worked, when the suspect walked up to his vehicle and asked why he was texting then asked to use his phone.
"He sounded like maybe he was intoxicated or something," Thomas wrote. "He snatched my keys and phone from me and starts saying not to mess with him."
Deputies had already been dispatched to the scene by airport security because of a report of a suspicious man who said he was "waiting on a CIA helicopter." They pulled up right after the suspect took Thomas' phone and keys, drew their weapons and started trying to find out what was going on.
"He keeps telling me not to talk, don't put my hands up … He's holding my left hand really tightly," Thomas wrote.
At that time, it wasn't known to law enforcement who the suspect was and who the victim was, so Thomas wasn't sure what to do. He had to ignore commands to put up his hands because of the threats the suspect was making to him.
"Do I listen to the cops that have pistols, shotguns, machine guns, or the guy who is literally right on me with some type of gun?" he wrote. "Anytime he looked away, I tried to signal the cops for help."
As deputies continued to tell them to put up their hands, the suspect "decided to put the gun between his legs and put up his right hand," Thomas wrote. "He kept almost dropping (his gun) … My hand was just sweaty enough to slip out of his grip, I took off running."
Thomas wrote that he made it to the safety of the patrol units and was told to lie down in the back seat. That's when the suspect took off running into the warehouse, Thomas wrote.
"So the whole warehouse is barricaded" and "there are probably 20-plus cop cars up there."
A deputy took Thomas to safety and told him to call someone to come get him. The suspect still had his keys and his phone.
Thomas said he was eager to find out who called law enforcement to the scene, "because if it weren't for that, the cops wouldn't have been there so quickly, and I have no idea what would've happened to me. 
"I owe thanks to airport security, and all the cops/officers, swat team, and the fire departments that have taken part in this," he concluded. "You all helped save my life."