Escapee had crashed with deputy hours earlier
 •
A "security renovation" that's being done at the Jones County Adult Detention Center may have made it a little less secure than usual.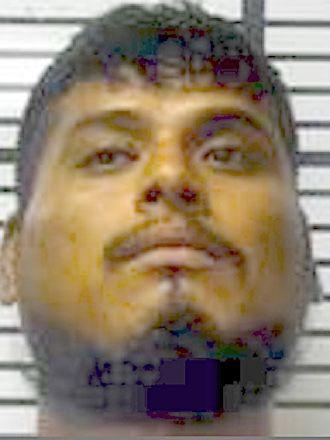 Manueal Garcia, 26, ran out of the jail Friday afternoon just after being transported back there from his initial appearance in Jones County Circuit Court. 
Law enforcement officials quickly set up a perimeter along Interstate 59, Highway 11 and Paulding Road to try to contain him, but he was not found Friday evening or over the weekend. Rain and cooler temperatures moved into the area Friday night.
The 6-foot-3, 240-pound Garcia reportedly ran out of his jail-issued shoes, Crocs, and may have been swimming with gators in the Tallahoma Creek to elude law enforcement. K9 officers reportedly tracked him to the creek and picked up his scent on the other side, but the trail "ran out," deputies were heard saying. 
Some speculated that Garcia may have "doubled back" or stayed in the creek to keep the dogs from being able to find him. One source involved in the manhunt said there was an "alligator slide" near where Garcia's scent was last detected by K9s.
He was either wearing his jail-issued striped coveralls or boxer shorts, unless he stole some clothes or got assistance from someone. Aiding an escaped criminal is a crime, too.
Garcia was facing some serious charges already. He was charged with felony fleeing after crashing with Deputy Chase Smith at the end of Jefferson Street while trying to get away early Friday morning. He was also charged with possession of cocaine, possession of methamphetamine, introducing contraband into a correctional facility — all felonies — and numerous misdemeanors. Garcia was booked into the jail at 2:30 a.m. Friday.
Felony suspects usually walk to nearby Jones County Justice Court, handcuffed and sometimes shackled, to make their initial appearances. But they had to go to circuit court on Friday because justice court officials were attending a conference. Garcia and others had reportedly been taken back inside the entryway of the jail, and his handcuffs had been taken off, when a court official walked in with paperwork and he dashed out. 
Officials with knowledge of the incident said there is normally a door where Garcia went out, but with the ongoing construction, there's not one there now. The $1.5 million security renovation is replacing an old compressor-operated airlock system with a new electric system, as well as upgrading security cameras and other equipment.