¼ cup reserved pasta water
Extra virgin olive oil as needed.
Grated Pecorino Romano as needed.
• Prepare penne according to the instructions on the package.
• Add the chicken stock and Norcia base in a large skillet over medium heat.  Stir frequently until hot, about 6-8 minutes. Transfer to a large mixing bowl. Add reserved pasta water and hot penne pasta and combine thoroughly.
• Divide among 6-8 serving bowls and finish each with extra virgin olive oil and grated cheese as desired.
2 tbsp extra virgin olive oil
2 pounds ground Italian sausage
1 (6-ounce can) Tomato paste
1 cup chicken stock, heated
• Heat olive oil. Add onions and cook until soft, about 6-8 minutes, being careful not to brown them.
• Add Italian sausage and cook until all the sausage is browned. Drain excess fat.
Add tomato paste to the pan surface and stir 4-5 minutes to caramelize the paste. Return sausage and onion mixture to pan and stir into the paste.
• Add the wine and reduce until nearly dry, stirring frequently.
• In a separate pan, heat the stock and milk, then add heated mixture to the sausage mixture. Reduce until still moist, not completely dry.
• Stir in crushed red pepper and remove from heat.
TAVERNELLE VAL D'PESA, Italy — Years ago, when I first came to Tuscany, I wrote a few columns about how this area reminded me of home. It spoke to me like no other country or region in Europe. Life in Tuscany moves slower, just like life in the American South. The people seem to stop and enjoy the simple things. Tuscans, like Southerners, are friendly, family-oriented people who love food. They, too, live in an agrarian society. Tuscans love food and family and make time to prioritize both.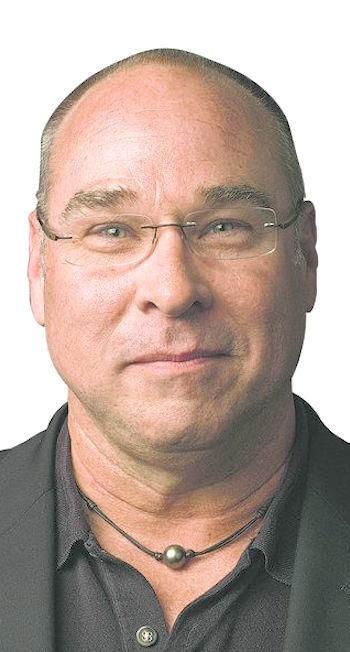 Deadlines are different in Italy. There's a running joke among the locals that street signage and traffic laws are "just a suggestion." American newspaper deadlines are different, however. They are not suggestions. Newspaper deadlines are hard and fast and must be strictly adhered to in all cases. No one is ever going to stop the presses for a food/travel column. That is why I am writing this column in the front room of a local trattoria while a group of Americans we are leading around the region are learning how to make pasta.
The trattoria, La Gramola, is owned by husband-wife team Massimo and Cecilia, whom I have known for almost 10 years. We eat dinner with them every time we are in town. My best friend, collaborator and business partner Wyatt Waters and I also bring our guests here to learn how to make pasta. The cooking class is approached with caution by some and confidence by others. But by the end of the session, everyone always has fun and almost all do a great job even if it's their first time out.
The drill on the pasta-making morning is almost always the same. I make a breakfast run to the local bakery and pick up several pastries to bring to the restaurant, and — upon our arrival — Massimo makes espresso and cappuccino for our guests behind the bar in the front room of his restaurant. Our guests eat pastries and drink coffee before heading into the dining room, where the La Gramola dining tables have been temporarily transformed into pasta prep tables for our guests.
 Many are surprised at how easy it is to make homemade pasta — easy but time consuming. Though everyone leaves with an appreciation of what goes into scratch pasta making, and I tell them to remember this when we have lunch and dinner later today. "Someone spent a lot of time and effort in making that dish." I also tell them to do a good job making pasta this morning because, "the group will be eating your pasta later tonight."
While my group is making pasta, Waters is painting in Siena with the artists and aspiring artists who are traveling with us. Our group will leave and meet them in the Piazza di Campo around noon, go to lunch and then tour Siena together. 
The days are full on these Palate to Palette tours. I tell people we cover "two weeks' worth of Tuscany in one week," at the beginning of the tour and they are skeptical. A few days in, some come up to me and acknowledge the fact. It probably gets a little tiresome in the middle of the week, but, without fail, when they are on the plane heading home and looking back on all that we accomplished, they are grateful. We want to cover all bases, food, art, culture and personalities.
So, that's what brings me to an old wooden table in a sunbaked front room of a small local trattoria this morning. Deadlines must be met. Pasta is being made in the other room. My periodic checks on the group verify that everyone is doing a solid job and the pasta is going to be good. Above all I am feeling grateful.
I am grateful that I am afforded the opportunity to work in such a beautiful part of the world. It all stems from our desire to turn people on to the people, places, food, art and culture we discovered when we were here working on the book. We are not tour guides. We are enthusiastic fans of this part of the world, and the people who live here.
I don't know if this tour thing is something that we will always do, or even do beyond next year. It's certainly something we never planned. But there are six groups of 25 people each that are booked for the remainder of the year. It will sure give me joy to continue to turn people on the people, places and food we have discovered on our journeys, no matter where the deadline may take me.