The first spiritual gifts test I took as a part of a church group came back and listed my primary spiritual gift as the gift of hospitality. A few years later, I took another spiritual gifts test and the results were the same — hospitality. Then, 20 years ago, as a part of a parenting workshop, I took another spiritual gifts evaluation. The result was unchanged. According to three separate evaluations, I have the spiritual gift of hospitality.
---
---
It's not like I led a life sheltered from Sunday school and principles of the church — as a kid, I was there when the doors were open — but I was 40 years old before I knew there was anything such as a spiritual gift.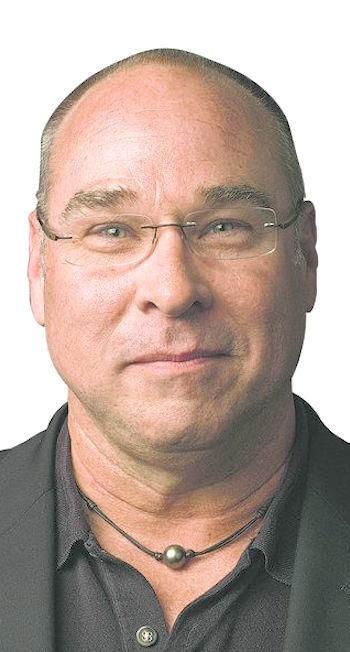 At first, I was a little upset. Others in my group were getting evaluated with the spiritual gift of leadership or giving. A couple had the spiritual gift of wisdom. I already knew I probably wasn't in possession of that one. But hospitality? All I could think of was Mrs. Lampkin, the church hostess when I was a little kid. She made meals for the church and fed us on Wednesday evenings. She was a sweet enough lady, but I didn't want to be a Mrs. Lampkin. I wanted to be one of the leaders filled with wisdom.
It would be cool to have as a primary spiritual gift the gift of giving or mercy. Those would be awesome spiritual gifts. The spiritual gift of prophecy would be an awesome gift to keep in my back pocket, though I think, in my hands, it might be misused.
So, hospitality it is. After a little while it began to make sense. Is it nature or nurture, I thought? I was born in a state whose motto is "The Hospitality State." That was appropriate. Maybe all of the politeness and entertaining I was exposed to in my youth helped form this spiritual gift. On the nurture end, the standards set by my grandmother and mother were primary examples of how to treat and entertain others by preparing meals and hosting them in all sorts of situations.
But I imagine spiritual gifts are neither nature nor nurture. They are divinely prescribed. 
Looking back, it makes perfect sense. At 15 years old, I began working full time as a radio station disc jockey. That early career satisfied two interests — making enough money to purchase a car and have spending money, and the privilege to be around music all of the time — though I always knew that was not going to be my end game. Within the first hour of the first shift in the first restaurant I ever worked in, I knew — not just this is what I want to do as a career, but — this is what I am SUPPOSED to do. I fell in love with the hospitality industry, hard. It felt right. I wanted to do it, and it didn't seem like work. It never has. I don't think it ever will. I am lucky that I get to do what I love doing, and I get paid a little for it.
In the past three years, along with my best friend and business partner Wyatt Waters, we have led 13 groups of 25 people each to Italy. We have five tours coming up in the next 10 months to Italy and one to Spain. We have also led two groups of 40 each all through Mississippi on our Magical Mississippi Tour (with another tour coming up this September). Someone asked me the other day, don't you get tired of touring the same places? Well, we change the tours up all of the time. We are constantly tweaking and improving the schedules. We also add new locations, as we are hitting Rome, the Amalfi Coast and Naples twice this fall, and Spain next spring.
 I am halfway through a different kind of tour right now. Our friend and tour guide in Tuscany, Marina Mengelberg, is stateside with her two teenage children. They are Dutch but have lived in Tuscany for years. I am taking them on a southern journey to a lot of the places I love and the places they have heard me talk about. 
We started in New Orleans, then moved up to Hattiesburg where we had a surprise party for Mengelberg including more than 100 people she has met on our tours over the past couple of years. We then went to Jackson, the Florida panhandle and back to New Orleans. It has been interesting seeing the South through their eyes. I'll have a complete account in next week's column.
In the meantime, I've got to go practice a little more hospitality. In the end, maybe it's not such a bad spiritual gift after all.
---
Travel journal November 1, 2011:
Amalfi, and the craggy, vertical coastal towns above and below it host some of the most beautiful sunrises and sunsets I have ever witnessed. The food is good, lemons made frequent appearances on menus, and seafood was plentiful.
Many of the Amalfi fishermen work alone in small wooden boats. They fish in the early hours of the morning, load their catch in ice chests precariously strapped to the backs of a battered scooters, and head to the fish market.
½ cup              Extra virgin olive oil
1 ½ cups          Yellow onion, small diced
½ cup              Leeks, whites only, finely diced
1 cup               Carrot, small diced
½ cup              Celery, small diced
½ cup              Fennel, small diced
1 TB                Fresh garlic, minced
1 each              6 oz. can tomato paste
2 each              28 oz. whole peeled tomatoes, crushed by hand
2 quarts           Seafood stock 
2 TB                Kosher salt
1 TB                Fresh ground black pepper
1 tsp                Crushed red pepper
2 TB                House herb blend 
3 each              Bay leaves
Heat oil in a large stock pot over medium heat. Add the onion, leeks, carrots, celery, fennel and garlic and stir frequently until tender, about 8-10 minutes. Increase the heat slightly. Add the tomato paste and stir constantly for 5 minutes, being careful not to burn the tomato paste. Add the remaining ingredients and bring to a boil. Once stock comes to a boil, reduce to a simmer. Cover and continue simmering for 1 hour, stirring frequently. This stock may be made up to 3 days ahead of time. It also freezes well.
2 TB                Extra virgin olive oil
1 TB                House seasoning blend 
2 lbs.               Fresh fish (preferably white bass), cut into one-inch pieces
1 lb.                 Fresh mussels, cleaned and beards removed
1 TB                Garlic, minced
¼ cup             Dry white wine
1 recipe           Amalfi Fish Stew base 
Heat the oil in a large sauce pot over medium-high heat. Season the fish with the House seasoning and add to the pot along with the mussels and garlic. Stir frequently for 6-8 minutes and deglaze with the wine. Continue stirring until half of the wine has evaporated, about 2 minutes. Add the Amalfi Fish Stew base and bring to a simmer. Serve hot.
5-8 lbs.            Seafood shells (lobster, shrimp, mussels, crab or any combination of)
1 ea                 Medium onion, quartered
1 ea                 Large carrot, peeled and sliced 1 inch thick
2 ea                 Ribs celery, cut into 1 inch pieces
½ bunch          Italian flat leaf parsley
1 TB                Whole black peppercorn
1 ea                 Bay leaf
2 ea                 Garlic cloves, smashed
1 sprig             Fresh thyme
1 gal. + 1 qt.    Cold water
2 cups              Dry white wine
Spread seafood shells onto sheet pan and roast for 15 minutes, until dried out.
Combine with remaining ingredients in a large stockpot and simmer for 1-2 hours. Strain and discard any solids.