Several years ago, I was speaking to a group of high school students in their cafeteria. On the surface it looked like most school cafeterias I have known — the same tables, chairs and walls with student posters hanging on them. Though on one side of the room there was a line of 10 or 12 microwave ovens. I thought about how times have changed since I was in school.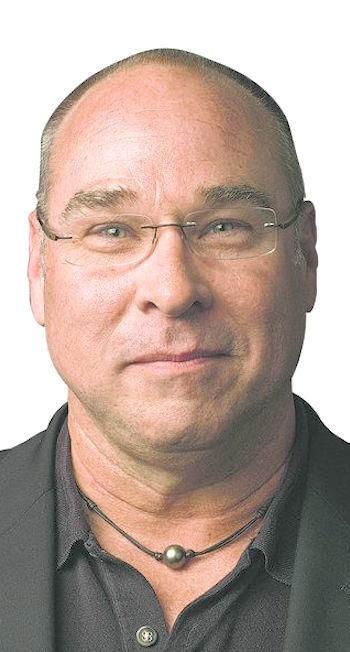 My elementary schools — Woodley and Thames elementary schools — both had line-'em-up-with-a-tray-and-walk-through-the-food-line-while-a-lady-loaded-your-plate-style cafeterias. The food was typical meat and vegetables with yeast rolls and, to my recollection, was pretty good. Sure, there were the typical jokes thrown around by my fellow students and me about what animal the mystery meat came from and it always seemed that they served turnip greens on the same day they mowed the grass, but we usually complained with our mouths full.
---
Scroll down for turnip greens recipe
---
I once came home from first grade and my mother asked what they had served for lunch that day and I said, "hamburger with peeling." It was a veal cutlet.
As I remember the yeast rolls were good, but no one ate them. The lunch lady who took up the trays always removed the uneaten rolls off of our plates and put them in a basket off to the side. As a 58-year-old devout carboholic, I'm not sure what I had against those yeast rolls, but I used to cut a plug out of the bottom of my roll, scoop out the insides, and fill it with my uneaten English peas, before plugging the bottom back up.
We assumed the lunch ladies were taking the rolls home and feeding them to their husbands. That was a pretty solid theory until one of my friends was served an English pea-filled roll for lunch one day. They weren't taking them home. They were re-using them.
Lunch was a big part of the socialization process in school. I would love to travel back in time and eavesdrop on some of the conversations that were held at my lunchroom tables. I am sure the discussions in the early years centered on superheroes and Saturday morning cartoons. Those exchanges probably gave way to sports and favorite football teams, before eventually being all consumed by topics that focused on members of the opposite sex.
I brought my lunch on occasion. In those days we used Thermoses to keep things hot, not microwaves. On lucky days, my mom would fill my Thermos with the previous evening's boiled shrimp and put cocktail sauce in the top container. That was the pinnacle of school lunches.
I attended a different school during my junior high and high school years, and now that I look back, it wasn't much different than the microwave-lined cafeteria I saw recently. We had a primitive version of a microwave — just one — and would eat the same pizzas and burgers they now serve in convenience stores. I think I liked that at the time. I'm a little disgusted by it now.
There is one invention that completely changed school lunches forever, and it's not the microwave oven. It's the Zip-Loc bag. Of all of the minor inventions we take for granted, the Zip-Loc bag might be one of the most overlooked.
I have a friend whose parents used to put him on the train to travel an hour away to see relatives. His mom would wrap sandwiches up in wax paper and place them inside a brown paper bag. Wax paper might be one of the most ineffective ways to keep a sandwich fresh. Air is the enemy for such food items, and there was nothing about wax paper that kept air from drying out a sandwich. My grandmother was big on wax paper, though I was born in between the wax paper era and the early plastic bag period.
The plastic bags my mom used in the 1960s and early '70s were of the fold-over variety. They were cheap and thin, but a vast improvement over wax paper. 
The Zip-Loc bag was a resealable bag that locked air out keeping food fresh. The bags were introduced in the late 1960s but didn't really catch on until the mid 1970s. Today resealable bags are a $1.6 billion industry.
These days, Zip-Loc bags have hundreds of uses. I use various sizes when packing to travel. My wife and kids use them to store various non-food items around the house. The bags today are so well made they can store liquids, or items that have a liquid component to them, which is great news for leftover turnip greens on days that the grass is being mowed.
---
1/2 cup bacon, medium dice
1/4 cup shallots, small dice
1/2 tsp crushed red pepper
2-3 bunches turnip greens, cleaned, dried and cut into 2-inch wide strips (about 10 cups cut up)
• In a large sauce pot, brown the bacon over medium heat. Stir in the shallots and cook for 2 minutes. Add the vinegar, brown sugar and crushed red pepper, cook until the sugar has dissolved completely. Add in the turnip greens and mix them well with the bacon mixture. Add the hot pork stock, and cover for 5 minutes. 
• Remove the cover and stir the greens. Continue cooking for 10 minutes, stirring often to prevent the greens from burning. Add the salt.
• Hold warm until ready to serve.
Place hocks, water and onion in a large stockpot and simmer over low heat eight hours. Add more water as needed to yield one gallon of final product. Strain and place stock in refrigerator overnight. Using a large spoon, remove fat layer from top of chilled stock. Stock should be slightly gelatinous. Stock can be frozen in small batches.