A nurse previously employed at the State Veterans Home at Collins has been arrested for stealing thousands of dollars by claiming overtime hours that she didn't work, special agents from the State Auditor's Office announced.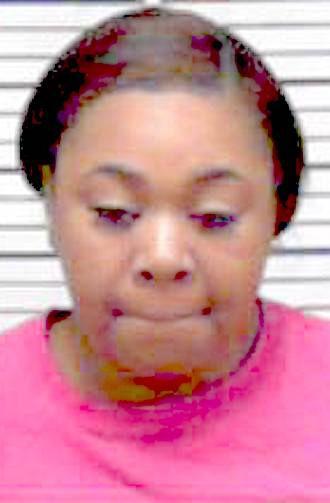 Brittany Ransom was charged with embezzlement and making false representations to defraud government after being indicted by a grand jury assembled by District Attorney Matthew Sullivan. Ransom was delivered a demand letter for $15,505.47 at the time of her arrest. Interest and investigative costs are included in the demand amount.
The arrest was the result of two officials from Jones County. State Auditor Shad White of Sandersville was tipped off about the wrongdoing by predecessor Stacey Pickering of Laurel. Pickering, who is now executive director of the Mississippi Veterans Affairs Board, contacted White to let him know that veterans' home employees reported that Ransom "bragged about receiving a large payroll check."
Ransom is accused of submitting fraudulent timesheets to receive compensation for time she was not working. Investigators say she claimed more than 440 overtime hours by abusing the electronic timekeeping system at the veterans' home. She would scan herself as present and leave the nursing facility, eventually returning to scan herself out of the system. 
"For anyone who thinks embezzlement of public funds is a victimless crime, think of the veterans in this case. We owe it to all Mississippians — and particularly our veterans — to make sure that their money is not stolen," White said. "I'm thankful for the help of Director Pickering in holding Ms. Ransom accountable."
Pickering thanked White and his staff for "their work protecting the integrity and reputation of the taxpayers in our state. Their work is particularly important when someone takes money from the veterans who wore our nation's uniform and defended our freedoms."
No surety bond covered Ransom's employment at the State Veterans Home at Collins. A surety bond is similar to insurance designed to protect taxpayers from embezzlement and corruption. Ransom will remain liable for the full amount of the demand in addition to criminal charges.
If convicted, Ransom faces up to 15 years in prison and $15,000 in fines. 
Anyone arrested by the Mississippi Office of the State Auditor are presumed innocent until proven guilty in a court of law. The case will be prosecuted by Sullivan.
Suspected fraud can be reported to the auditor's office online any time by clicking the red button at www.osa.ms.gov or via telephone during normal business hours at 1-800-321-1275.