Dorothy Knight Marsh was guest speaker at the Jones County Genealogical and Historical Organization's September meeting at the Laurel-Jones County Library.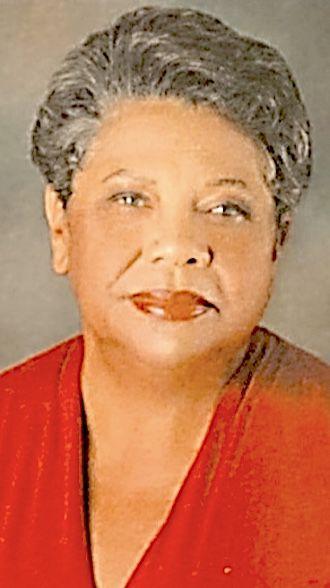 She is involved in preserving the Knight family legacy and history, including Anna Knight, who became a missionary. She presented a display of Knight family photos, beginning with Newt Knight and covering many successive generations. She related interesting information about Knight, his service in the Confederate Army and his three wives and children. After his desertion from the army, he led a group of deserters to protect his home community and, at the end of the war, moved his family to a compound near the Jones-Jasper County line, where he lived until his death. He had both white and black wives, and to this date, his descendants hold reunions at the compound.
Following the question-and-answer period, everyone enjoyed a break for refreshments. Hostesses were Betty Morad, Betty Dupuy and Susan Blakeney.
Vice President Tim Dudley welcomed everyone before Chaplin Charles Robine led the group in a prayer and the Pledge of Allegiance to the American Flag. During the business meeting, Dudley read the July and August minutes, which were approved as read.
Dudley, who also serves as chairman of the Marriage License Committee project, presented copies of two index books of marriage licenses that have been completed and bound. Marriage License Books 50-59, from Nov. 8, 1990 to June 21, 2004, and Marriage License Books 60-69, from June 18, 2004 to March 15, 2016.  He thanked the circuit clerk's office for copying the hand-written indexes, the book committee for typing the indexes before dates and corrections were made and Jean Holifield and her employees for combining each of the 10 books into one bound book.  
Bound copies of each of these books were presented to the JCGHO and are available for use in that office. Bound copies of each of these books were also presented to the circuit clerk and are available for the public's use in that office.
It was announced that the October meeting will be the annual Fellowship Meeting. Bring finger foods and family memorabilia with stories and pictures to share.
There will be no meeting in November or December.